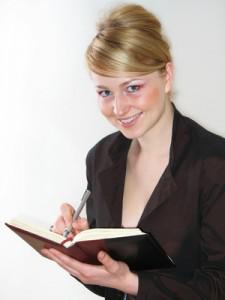 It doesn't take a lot of money to start a wedding planning business. In fact,there are other, perhaps more important, things that you need to begin a successful business. Here are 4 of them:
1) Willingness to invest time
No matter how much money you invest in your business, it won't go far unless you are also willing to invest your time. You have to take the time to get the experience and education you need to be a top wedding planner. You need to take the time to learn how to manage a business then you have to spend time marketing it.
2) Determination
Any business can experience twists and turns and, when you first start, it might seem to you that it is not all coming together as quickly as you would like, or in the exact way you had envisioned. You have to be determined to succeed and do what it takes to make your business a success.
3) Faith in yourself
If you don't truly believe in your abilities, your services and the prices you charge, you will not be able to market and sell yourself to brides. If you lack faith in your business, it will come through in everything you do and say when you meet a bride, and she will doubt your abilities and not hire you.
4) Passion
Don't be a wedding planner unless you have a real passion for weddings and the desire to give brides the weddings of their dreams. With passion and desire you will be able to bring all of your energy, knowledge and ingenuity to your work. Brides will be moved to hire you because of the enthusiasm and dedication they can see that you have.