Nestled in the midst of the hustle and bustle of banking area at Raffles Place is a tranquil, elegant and cosy beauty recluse, Amber Beila.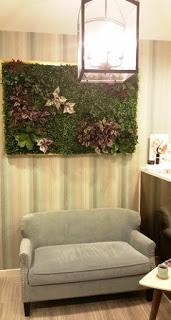 Winning Comfortable Environment
Its wholesome concept of relaxing the senses and body is set to restore every customer through soft music, essential oils, gentle yet firm massage strokes and the well-coordinated interior decor in hues of green and warm lighting.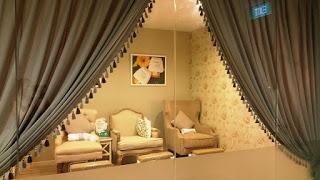 Manicure and Pedicure Room
Other than these, the key word that will win you to this modern set up is hygiene, clean air, spaciousness and relaxing yet effective treatments using gentle organic skincare for sensitive skin.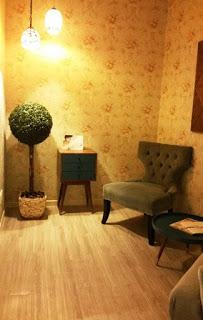 Cosy Rest Area 
Skin Pampering Formula
Void of common irritants and allergens this premium skincare from Italy, Pevonia, is great for sensitive skin, especially great for overworked traders and staff in the banking area, as stress has been found to cause a person's skin to be even more sensitive then usual. The products have a subtle soothing aroma and the texture is so fine it melts into the skin to leave a healthy glow as it treats and hydrates.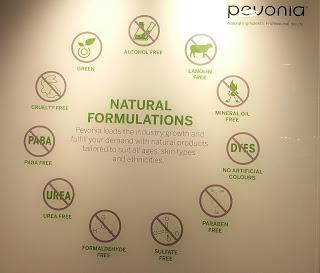 Purity of Pevonia products from Italy
One of its Best Solution for tired and sagging skin is its Luminous & Firm Skin age-defying facial worth $220 ($154 for 1st trial).
What's Great about the Treatment and Results
The unique features of this facial include:
1 Peeling: with a gentle dead skin cells remover that does not irritate the skin by leaving a tingling sensation on the skin. It has another feature that seals in moisture into the skin.
2 Ultra gentle extraction where the facialist gently unclogs pores without needles.
3 This is one of the shortest lifting treatment, which lifts and firms skin while refining enlarged pores in under one hour.
4 The massage strokes used were firm and not painful. It includes a shoulder and upper back massage which simply brings me deeper into my beauty nap.
The result is
1 a more radiant skin
2 smoother skin with refined pores
3 sharper chin
4 although this product is not meant for lightening freckle and hyperpigmentation, my skin appeared brighter and the marks less obvious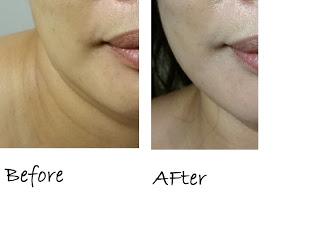 Sharper chin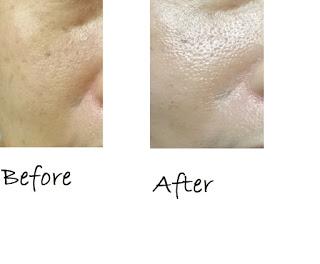 Brighter complexion, less obvious nasolabial folds
PERSONAL EXPERIENCE
Soothing aroma of essential oils greeted and calmed me when I stepped into the unit. The spaciousness and cosy atmosphere helps to soothe the senses naturally before the session. One thing that Fion the owner of Amber Beila highlighted to me is the level of cleanliness and hygiene clients can expect from them. For one with allergic rhinitis, I vouch for the fact that even the sheets and towels used are dust free as my nose didn't become blocked by the time my session ended.
The whole facial was well-paced and calming. I could feel that she wasn't hurried in comparison to some beauty salons I've been to before. There are a few factors about this facial that I am happy with: As I have sensitive skin, I was surprised that I didn't feel any prickly sensation when she smoothed the face peel. Next, the extraction was done without any needles which I was used to and my skin wasn't red by the time I left Amber Beila. The massage strokes were comfortable and yet they left my skin feeling firmer than before. I am impressed how this can be achieved within the one hour session. I was also surprised that this treatment included brow trimming without any extra charges.
This is indeed a great place to soothe frazzled nerves and restore youthfulness on a busy day.
Check it out at
Amber Beila Beauty Pte Ltd is located at One Raffles Place, #05-19A. Tel: 65322668
.
Please LIKE us on 
FACEBOOK account
, 
Instagram or Webstagram
,
Twitter
, and Goggle+ (at the bottom of this post) to stay abreast of our blogs and participate in our activities.