Ever use any BB Creams? No?!? We'll you're missing a lot in your beauty kit my dear. BB creams are the new hype nowadays when it comes to makeup, well there's this CC cream too, but we are not gonna talk about that now. :)
Going back to BB cream, *did you know that this BB cream formula was concocted by Christine Schrammek, a German dermatologist in 1960's? Yes, you heard it right this "blemish balm", "blemish base", "beblesh balm", "beauty balm" originated in Europe (whew! that was a long list of other names!), but was later on developed further in 1980's by Korean cosmetics company. Apparently this BB creams are told to be the "secret" to Korean actresses porcelain skin and is popularly endorsed by those doll like skin Korean celebrities. That is the reason why a lot of beauty junkies like you and me go gaga over it and because of that
Tupperware Brands Philippines
 introduced us their own formula of BB cream.
*Source: Wikipedia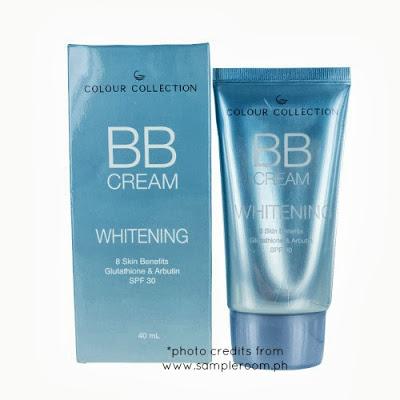 SAMPLEROOM PRODUCT DESCRIPTION
Gluta Whitening BB Cream is a multi-benefit product that not only works externally -- it also penetrates deeper using breakthrough Nanotechnology to deliver 5 wonderful benefits to your skin.
It acts as a whitening cream with its glutathione and papaya extract to even out skin tone and promote healthy cell renewal. It acts as a tinted makeup base or sheer foundation because of its self-adjusting shade that complements all Asian skintones. It doubles as a moisturizer with shea butter and soothing aloe vera, and works as a toner with hazel extracts that treats blemishes. Finally, it protects your skin from harmful UV rays with SPF30.
Full Size: 40ml
Price: PHP 599
Sample Size: 40ml (full size)
Points use to purchase 101 pts.                                              

At first, I was so skeptical to use it. I was thinking that it might not be that good and that the color is too dark, as I've seen some swatches from other bloggers blog and that most of the reviews are positives. So, when sampleroom included this on their list of products to try out I decided to avail one so I can compare with other BB creams that I've tried and that includes the popular ones. Boy! Am I wrong to be too skeptic? Let's see what I've found out after trying this product.  :)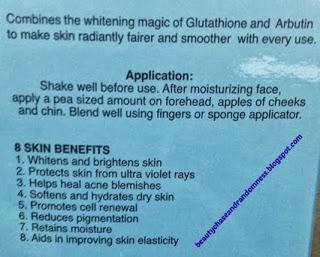 Claims to have 8 skin benefits :)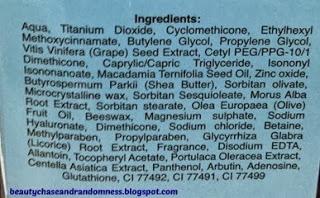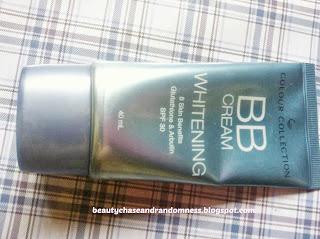 Packaging: Nothing fancy, as most of the creams are packed, this one also comes in a box that was plainly labeled, nothing lavish design or any eye candy color stuff that will make draw the buyers attention.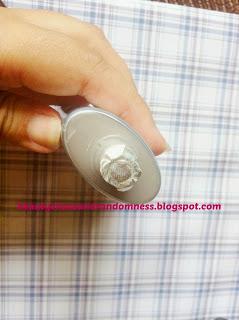 covered with protective foil to avoid unnecessary  spillage.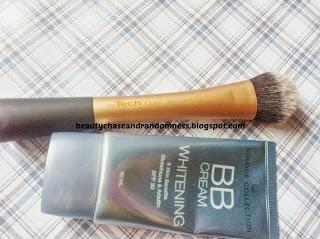 will use my ever trusted Real Techniques by Samatha Chapman Expert Brush for perfect coverage :D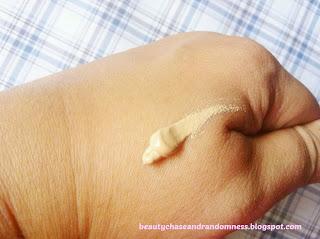 BB Cream has a very thick consistency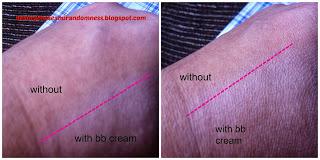 Color almost the same as my skin tone, so it was well blended.
Time to do a road test :)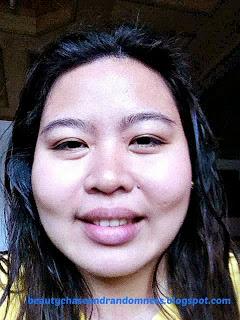 without bb cream (no filter).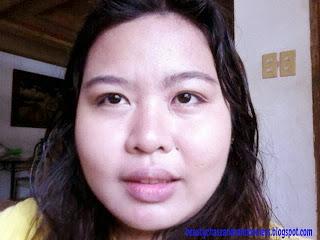 After applying bb cream (see its matte finish, perfect for combination/oily skin like moi).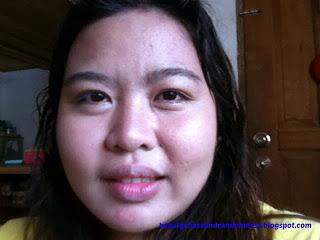 can still see the difference even with poor lighting :)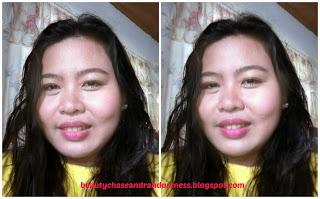 TADAH!!! Perfectly done ayt!
Raves:
have glutathione and arbutin perfect to lighten dark spots.
love that it has SPF 30
claims to have 8 skin benefits that'll definitely makes your skin healthy
Matte, perfect for combination/oily skin
perfect coverage
color is perfect for asians
long wear
didn't sweat much and no oily feel compared to other BB Creams I used.
Rants:
Not readily available (cannot purchase it on department stores)
6 Raves vs. 1 Rant
My Say:
I love how tupperware brands combined all the best ingredients in their BB cream to produced a product that will not only gives temporary benefits to your skin, but a long lasting one. Continuous usage of this product will make your skin more elastic and younger looking. I can definitely attest that the product works real well as my colleagues who happens to see me again after 2 years told me that I looked like  a 15-year old teenager [I am already 29 btw :)] 
Now, you ask me if I will repurchase? DEFINITELY YES! Even If it takes for me to stalk that lady who sells this product or be a member myself I WILL DEFINITELY REPURCHASE and that's with a conviction hahaha...
Rating:

Interested to try it yourself? You might want to check
Tupperwarebrands
 to see where to buy or how to be a member yourself, just visit their website for more information:   
http://www.tupperwarebrands.ph/
Hope this post helped you a lot ^-^
xoxo,