So I've heard rave reviews about Suisai – the new It thang to come from the shores of Japan. Suisai is a mid-price Japanese skincare label under Kanebo, a leading Japanese cosmetics group.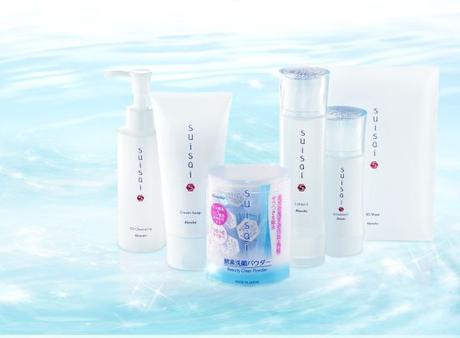 Since its introduction in 2005, suisai has become a household name in the Japanese beauty scene for its honest, reliable offerings that are free of artificial colouring and fragrances. It is the brand that brought to the world the Beauty Clear Powder – hailed and adored across the country as a beauty favorite.
STAR PRODUCT(S)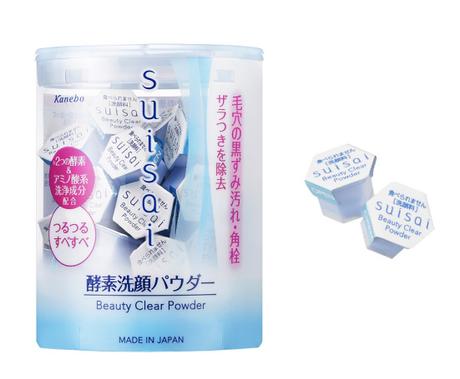 SUISAI BEAUTY CLEAR POWDER $27 (PACK OF 32) or $14 (PACK OF 15)
This enzyme-based face wash powder ranked as the number one facial wash in Japan for three consecutive years
With this cleansing powder, suisai provides an effective skincare solution for women whose primary concerns are rough skin, unwanted shine, clogged pores, and excess sebum. It contains two unique enzymes and amino acid cleansing ingredients that decompose keratin plugs and exfoliate dead skin cells.
Kanebo's proprietary granule-structured powder formula quickly and easily achieves a humidity-resistant, rich, and voluminous lather. This fine and soft foam is designed to envelope and remove pore impurities in a deep cleanse, resulting in reduced pore visibility, blackheads, and acne. Furthermore, the facial wash primes the skin to better absorb lotion. Through its unique fermented skincare formula, it also leaves the skin fully moist, silky smooth, and noticeably brighter.

Packaged in small, individual capsules for one-time use, it is the perfect and fuss-free travel companion for holidays or even post-gym or swim sessions! Simply pour the powder onto the palm, add in a few drops of water and work up a foamy lather. Massage it into the skin and let it work its magic!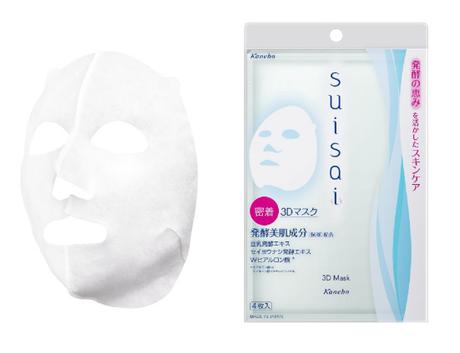 SUISAI 3D MASK, $21
The three-dimensional design of this beauty mask adheres to the face perfectly for a comfortable and snug fit, offering care to every corner of the face. Powered with suisai's fermented skincare formula, the 3D Mask boasts a concentrated moisturising effect that will plump up skin. It also makes skin soft, priming it for the easy absorption of nutrients.
AVAILABILITY: suisai products are now available at Welcia BHG (Bugis and Northpoint City) and Don Quijote (Orchard Central).
Advertisements
&b; &b;