Finally! We have some respite from the haze this wonderfully breezy Thursday morning – that aside, it doesn't mean that the past few weeks of bathing our skin in dirt-filled air should be glazed over just like that. Indulge your skin in some reparative skin-healing products, such as those from Origins. Psst: Did you know that they've just opened their first free-standing store in Singapore? It's located at Orchard ION, Basement 3 – it's one level down from the MRT level. All you have to do is take the escalator down, and it's right in front of you :)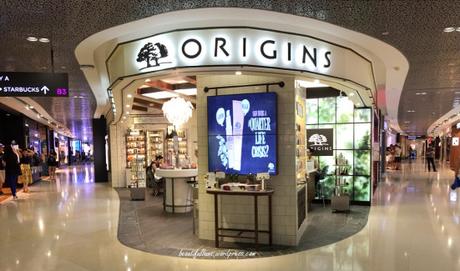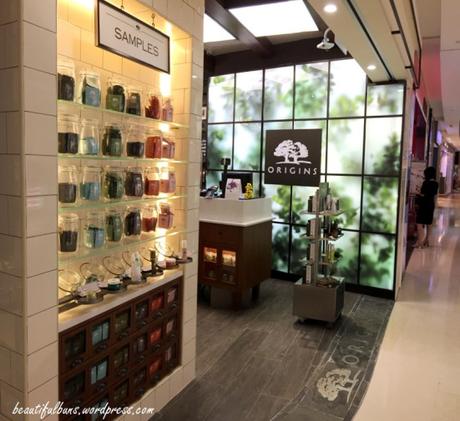 Just located along the sides of the store – a very colourful wall of sample jars! Simply ask any staff for a short consultation, and she'll be glad to dispense you samples of products that she deems suitable for your skin type
:D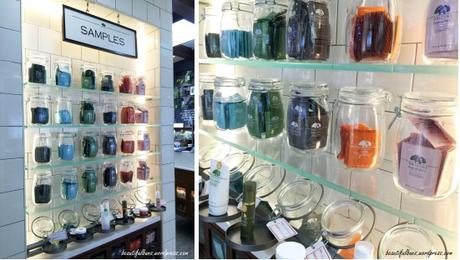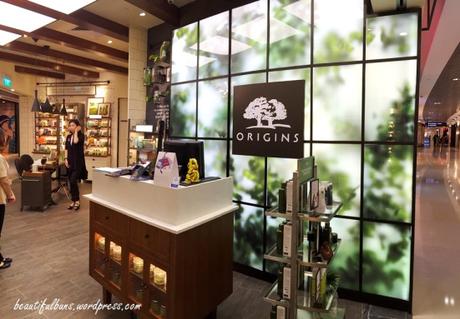 As you head into the store, located just beside their cashier is a pollutant-fighting little station!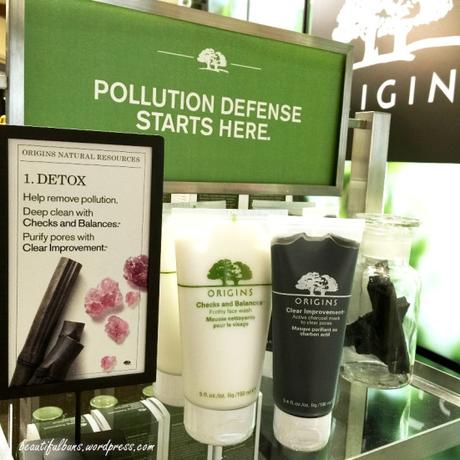 Here you'll find product recommendations that'll help you detox your skin of those icky haze particles (and they really work! I kid you not, cos I tried it on the spot)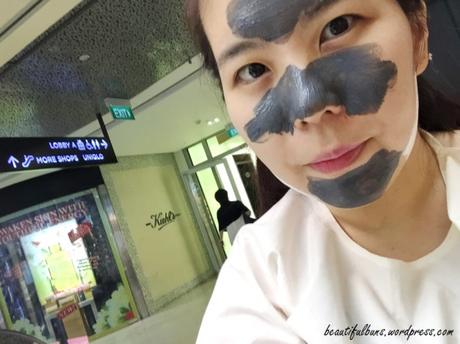 See what I meant? I actually removed all my makeup (right in the middle of Orchard ION) for a mini facial just so I can test out the efficacy of Origins' products heh. The black portions are actually the Clear Improvement mask which contains activated charcoal to draw out the impurities of the skin, especially at the oilier portions of the face. Along the jawline (where I often have hormonal breakouts) I have the Out Of Trouble 10 minute mask which contains super-absorbent Zinc Oxide and Sulfur, calming Camphor to sop up oily-shine, slough off sticky, dead cells, and sweep away irksome debris.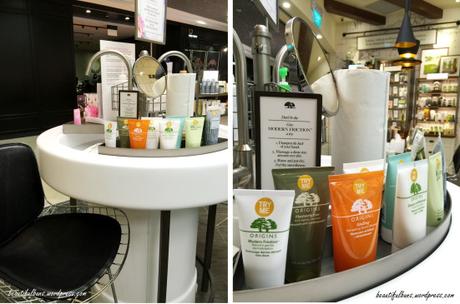 This is where it all went down – it's not a mini facial area per se, but more of a trial and experience zone where you can try out all their products on your skin (face or hand, whatever you prefer).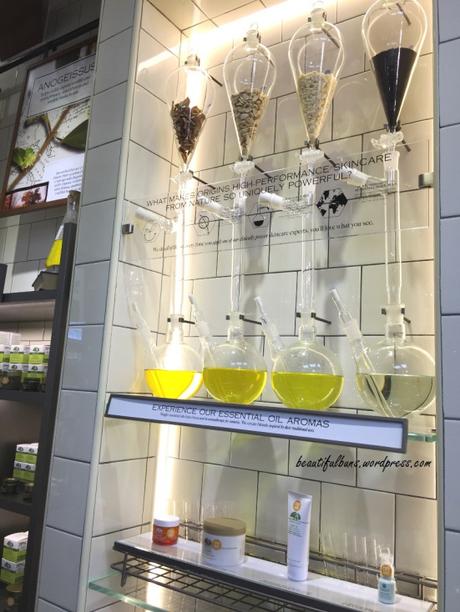 Moving along the shelves of products, this one portion stands out – it shows the essential oils that go into various Origins products. Take a sniff- you'll be super surprised!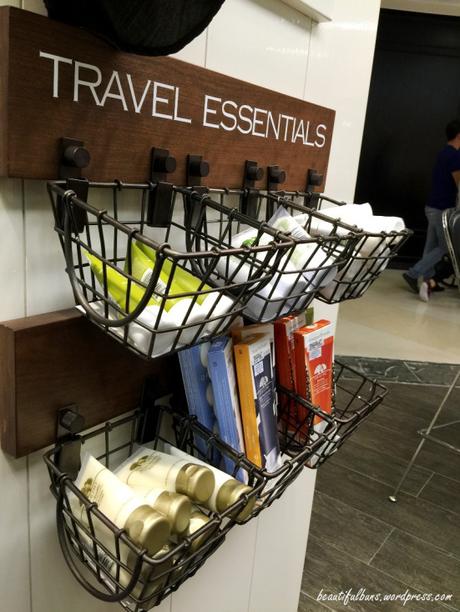 There's even a little Travel Essentials shelf located opposite the cashier where you can pick up deluxe-sized products that are perfect for that upcoming trip
:D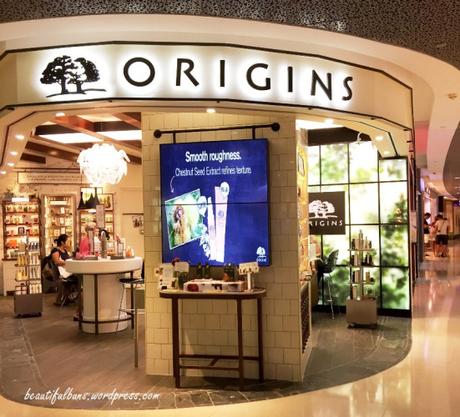 To find out more about Origins' new Discovery retail concept model, head over to ION Orchard B3-55/56 nao!