– note: this is a pure reproduction of the press release I received and is for sharing / informational purposes only. –
LET PORE-FECT SKIN BE YOURS
With LANEIGE's much-loved BB Cushion Pore Control and the all-new Cushion Highlighter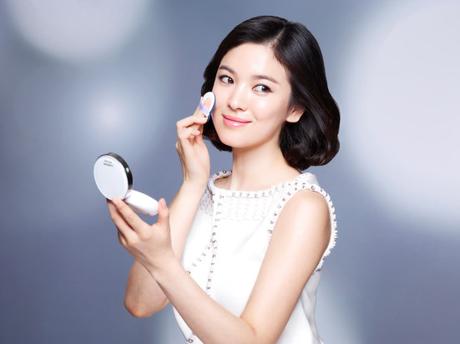 Enlarged pores are the bane of many women living in hot and humid climates. There are a number of reasons why pores become enlarged. These include:
Exposure of the skin to environmental pollution and stress which slows down the rate of skin regeneration, leading to an accumulation of dead skin cells that clog pores in the process
 Dry skin which causes the loss of skin elasticity can also be responsible for causing pores to be enlarged;
Makeup residue on the skin clogging pores, and;
Excessive sebum secretion, leading to a weakening of the skin's barrier.
Enlarged pores need to be nipped in the bud as soon as possible as ignoring them will worsen the problem in the long run, causing skin to look dull and feel rough to the touch.
This July, LANEIGE adds two new shades to the globally-loved BB Cushion category inclusive of BB Cushion and BB Cushion Pore Control to cater to the different skin tones of individual woman, and an all new Cushion Highlighter, a highlighter base with color-pigmented micro particles to achieve radiant, flawless complexion that women around the world covet.
Achieve Pore-fectly Flawless Complexion with LANEIGE BB Cushion Pore Control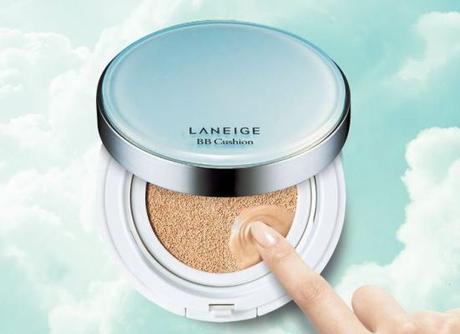 Offering six amazing skincare and makeup benefits in one compact, BB Cushion Pore Control remains one of LANEIGE's most well-loved and bestselling products. These include:
Pore control: Pore Purifying Complex removes debris around pores, normalizing cell turnover and detoxifying pores in the process, thanks to a trio of neem bark extract, keratinase, and salicylic acid.
Pore coverage: Tight elastomer fills pores, while soft focus powder diffuses light for skin that looks more radiant and evenly toned.
Semi-matte finish: Anti-darkening Powder and Sebum Control Powder help regulate shine for a semi-matte finish to leave skin looking soft and fresh.
UV protection: With SPF50+ PA+++, skin receives broad-spectrum protection from harmful UV rays.
Soothing effect: Specially designed for women living in tropical climates, the Cushion has a cooling effect to refresh and soothe fatigued skin upon application.
Water-resistant: Thanks to the sweat- and sebum-resistant polymer that forms an elastic film over the skin, the Cushion is resistant to sweat, sebum, and heat, and looks freshly applied all-day.
Priced at $59, LANEIGE BB Cushion Pore Control is available in seven shades, including two new shades: #21P (Pink Beige) and #35 (Cocoa Beige), which will be available from July 2015.
(You can check out my review of this BB cushion here)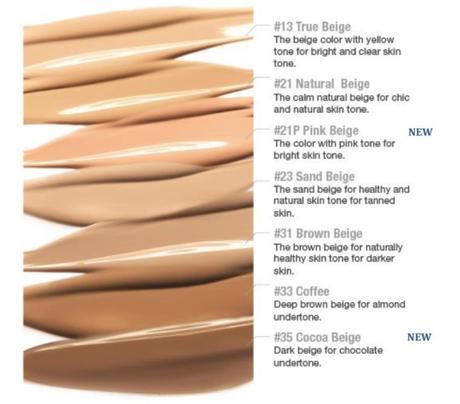 —
LANEIGE Cushion Highlighter: The Secret To South Korean Women's Radiant Complexion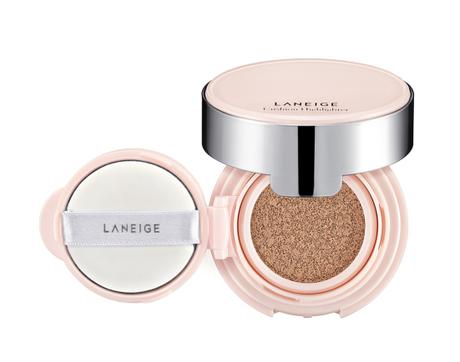 "Hydro radiance", a popular trend in South Korea right now, refers to healthy skin that exudes radiance from within. It's no wonder why when we talk about flawless skin, the imagery that comes to mind is often that of effortlessly beautiful Korean actresses with natural-looking dewy complexions from every angle.
Hot on the heels of this beauty trend, LANEIGE introduces Cushion Highlighter, a highlighter base that contains color-pigmented micro particles, also known as hydro radiance particles, to moisturize the skin, leaving it looking naturally radiant for hours. Made up of 35% moisture, the hydro radiance particles effectively adheres to the skin without forming creases.
The Cushion Highlighter can be used on top of LANEIGE's top selling BB Cushions, unlike most powdery or liquid highlighters whose textures differ from that of the BB Cushion. After applying the BB Cushion, the Cushion Highlighter glides perfectly onto the skin, giving a natural glow to the skin.
How To Use
Dab the puff on the Cushion Highlighter and lightly pat it around the cheekbone area, as you would with a blusher.
Apply it around the T-zone to highlight and contour the face.
You may gently pat it around other desired areas (undereye area, eyebrow, nose, etc).
Priced at $34, LANEIGE Cushion Highlighter will be available from July 2015 at all LANEIGE boutiques and counters. (Note: Review coming very soon!)

LANEIGE boutiques are located at:
1. ION Orchard – 2 Orchard Turn, #B3-66A S(238801)
2. Plaza Singapura – 68 Orchard Rd, #03-77 S(238829)
3. Suntec City – 3 Temasek Boulevard, #01-312 S(038983)
4. JCube – 2 Jurong East Central 1, #01-04 S(609731)
5. Jurong Point – 1 Jurong West Central 2, #01-59/79/80 S(648886)
6. Parkway Parade – 80 Marine Parade Road, #01-20 & 21 S(449269)