So I saw these in Korea when I was there in May this year, but I did not buy any. Reason? Because I couldn't decide which color to get . Knowing myself, I'd probably have bought 50 of them and ended up exceeding my luggage limit hurhurhur. Anyhoos, now that they're in Singapore, bringing them home from the stores will probably be much easier. Yay!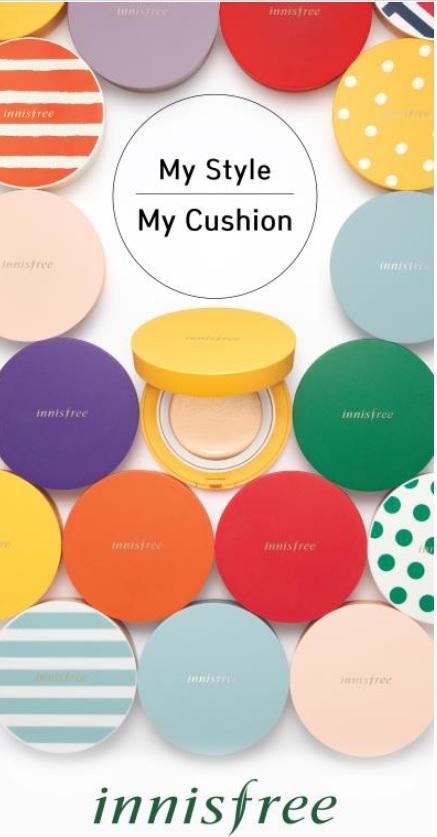 With a grand 100 exciting designs to choose from, innisfree My Cushion allows users to customise their cushion case with a design that suits their unique style, preference or mood.
Coated with a matte finish, these 100 cushion cover designs include a wide selection of geometric prints, stripes, and polka dots, in colours ranging from bright and cheery solid colours to muted, soft pastels.
Redesigned to be slimmer, the new innisfree My Cushion case fits easily into your makeup pouch, perfect for touch-ups on the go!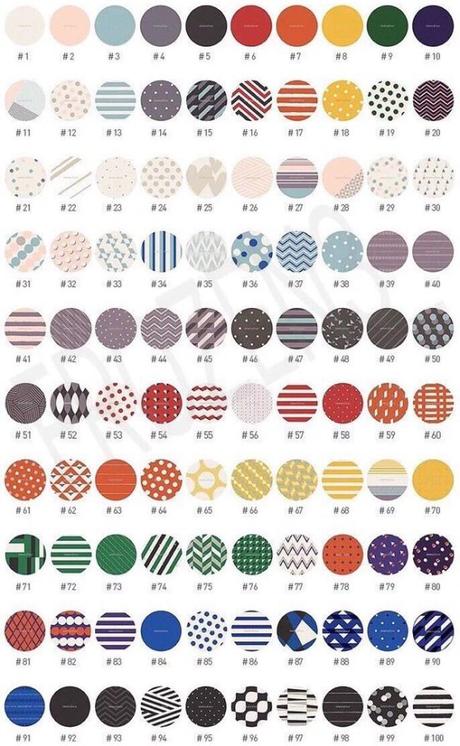 Image from TesterKorea
Besides having 100 cushion covers to choose from, innisfree is also launching two NEW cushion types – the Long Wear Cover Cushion and Water Fit Cushion – that come in six shades each to offer increased compatibility to all Asian skin tones.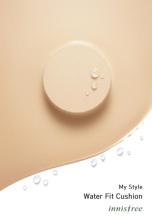 Innisfree NEW Water Fit Cushion SPF34/PA++
Made with 100% organic green tea water from Jeju, innisfree Water Fit Cushion gives an instant moisture boost to your skin for that healthy glowing look.
Formulated with micro blur powder to smoothen out complexion, the light and fresh texture of Water Fit Cushion also adheres closely to your skin to achieve a natural and dewy finish.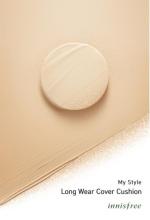 Innisfree NEW Long Wear Cover Cushion SPF50+/PA+++
Infused with Jeju volcanic powder, the innisfree Long Wear Cover Cushion is effective in sebum control to ensure long-lasting coverage and a soft, matte finish in our humid climate.
With the component of micro cover powder, the Long Wear Cover Cushion offers perfect coverage and helps to smoothen out complexion to achieve the flawless look that will make you look radiant all-day.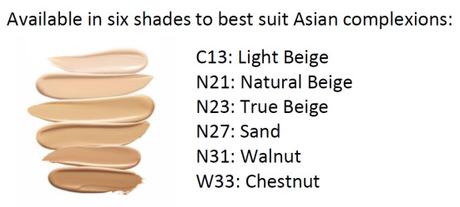 How to create My Cushion
Select your Cushion Refill type and shade according to skin
Pick a type of beauty tool (Glow Puff, Fitting Puff, Cover Stamping Puff, and Cushion Brush).
Select a cushion case design.

Pricing and Availability
100 innisfree My Cushion cushion cover designs will only be available at Takashimaya S.C. and VivoCity stores. 40 different designs will be available at other innisfree stores.
My Cushion Case ($12)
Long Wear Cover Cushion Refill ($19)
Water Fit Cushion Refill ($19)
Glow Puff ($3)
Fitting Puff ($3)
Cover Stamping Puff ($8)
Cushion Brush ($15)