-Note: This is a pure reproduction of the press information I received. Product review will come at a later date.-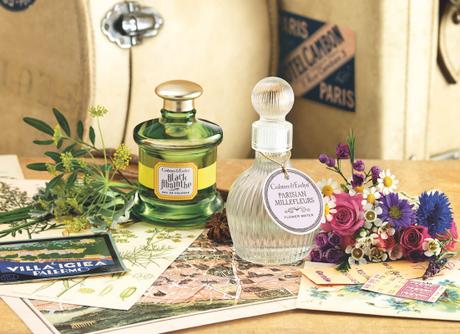 Introducing Black Absinthe Eau de Colgone and Parisian Millefleurs Flower Water, the latest sensual fragrances to join the newly-relaunched Crabtree & Evelyn Heritage Collection, following the success of the original seven limited edition scents launched in 2013. Taking inspiration from the romantic city of Paris, these two new seductive scents combine traditional botanicals with a contemporary twist, featuring notes of absinthe, rose, narcissus, lavender and cypress.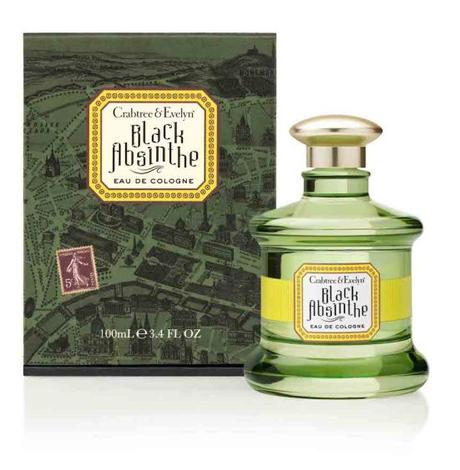 For Him: Crabtree Evelyn Black Absinthe Eau De Cologne (100ml) – $88
Absinthe began life as a naturally green, herbal tincture believed to have curative powers. Plucked from humble beginnings, it was transformed into the muse of the French bohemian crowd in what became known as the "green hour:. During this period, absinthe was drunk as a way to relax and thought by some to increase creativity. In a wave of popularity, the desire for this unique liqquid refreshment spread throughout the world.
Paying homage to the rich history of absinthe, this contemporary cologne underscores lively herbaceous notes with a lasting sensuality. Be inspired by a rush of absinthe, artemsisia and fennel flower – fresh, green, rejuvenating notes that celebrate absinthe's apothecary roots. Underneath the smooth black liquorice and peppery vetiver calls to mind an intimate Parisian bar, while a creamy tonka base note adds a deep, sensual note.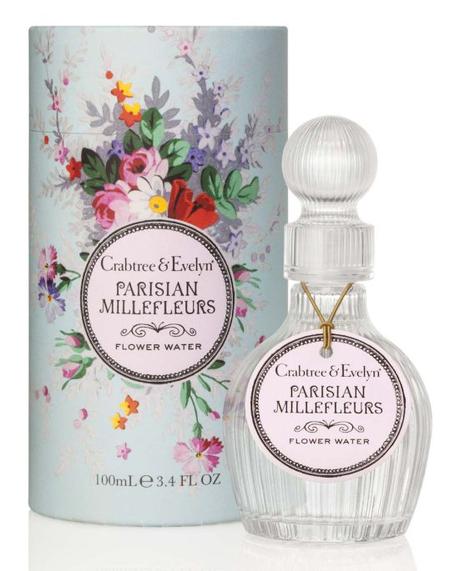 For Her: Crabtree Evelyn Parisian Millefleurs Flower Water (100ml) – $88
The second edition of Parisian Millefleurs Flower Water pays homage to the original Crabtree & Evelyn Millefleurs fragrance which was inspired by the opulent floral style of scent prevalent in 18th Century France. Parisian Millefleurs Lower Water remains true to the original idea of creating a perfumed blend from a diverse collection of wild and exquisite blooms.
An array of contrasting floral notes is brought together with the aroma of fresh-cut leaves and exotic resins in this intricate scent, seemingly composed from a thousand flowers. In a fresh and spicy fusion, notes of narcissus, rose, tuberose and violet flourish in vibrant harmony. This hot and heady bouquet is balanced by a sparkling green accord of French juniper and cypress, and then deepened with nuances of benzoin, French elemi and creamy woods.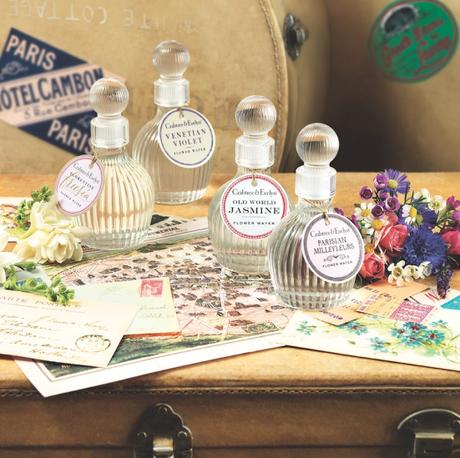 The Heritage Collection
Evoking Classic aromas of the Mediterranean coastline and Europe's ancient cities, launched as a limited edition collection in OCtober 2013, the Heritage Collection is the fruit of 40 years of experience in fragrance creation. Precious, vintage ingredients with a timeless beauty are given the modern Crabtree &  Evelyn English touch. Each Heritage Collection fragrance is presented in a charming class bottle inside a luxurious box beautifully decorated with archive illustrations, a fitting tribute to the history behind their creation.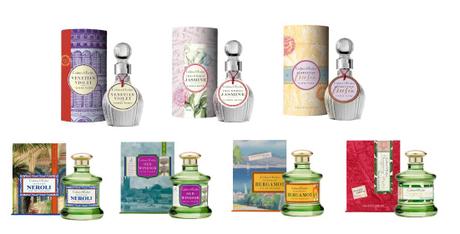 The Heritage Collection also includes Flower Waters – Florentine Freesia, Venetian Violet and Old World Jasmine. Eau de Colognes include Hungary Water, Neapolitan Bergamot, Sevillian Nerolli and Old Windsor. Retail price: $88 each.
Availability: March 2015
Review link: To come soon
More information available at www.crabtree-evelyn.com.sg