– Note: This is a pure reproduction of the press information I received and is purely for sharing / informational purposes. –
 DARK IS THE NEW BLACK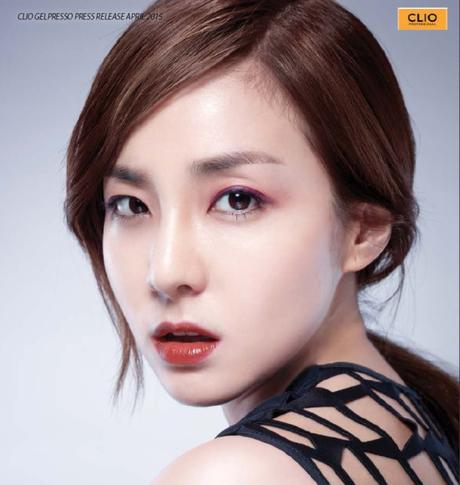 Tired eyes get a much-needed wakeup call not with expresso, but Gelpresso. This time, the Clio Gelpresso Waterproof Pencil Gel Liner is back with a dark agenda and three new shades that give you smouldering eyes for an everyday makeup look.
BETTER THAN BLACK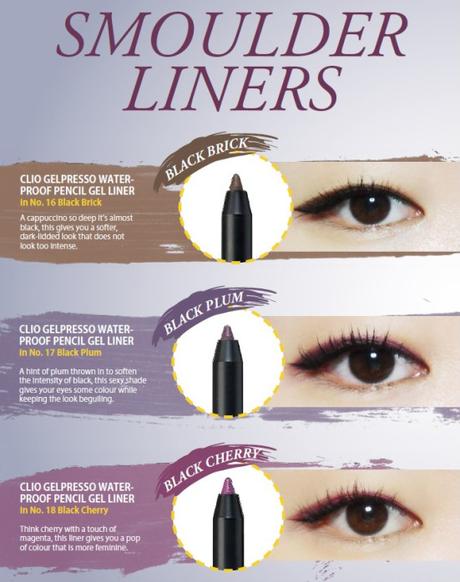 Everyone's favorite Gelpresso Waterproof Pencil Gel Liner is back with a vengeance – and a new take on dangerously lined eyes.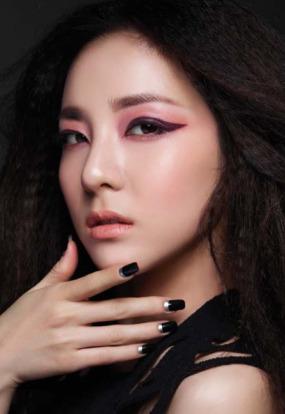 Think black eyeliners are too heavy and intense for your eyes? Clio has just the thing for you. Gelpresso Waterproof Pencil Gel Liner is back with a new take on dark and dangerously lined eyes.
Bringing you three new bold and sexy dark hues, Clio gives your eyes a smouldering edge that's subtle enough for work but vampy enough for your favorite Friday night tippling joint.
Easy to apply, these new shades not only help you achieve more natural and bigger-looking eyes, they glide on like a dream too.
They are also waterproof and smudge-proof, so you won't get panda-eyes even after a long day.
Gelpresso – think of it as expresso for your eyes.
5 REASONS TO BELIEVE IN GELPRESSO
With a staying power that's iconic in the Gelpresso DNA, Clio Gelpresso Waterproof Pencil Gel liners are waterproof and smudgeproof, so your eye makeup stays intact from the moment you leave your house until you remove them.
A gel liner in a pencil, this eyeliner combines the fluidity and creamy consistency of a gel liner and the ease of use of an eyeliner pencil.
It comes with a user-friendly twist-up auto mechanism that swivels up to help you get just the perfect amount. There's also a sharpener concealed at the end.
The formula is both talc- and paraben-free, making it safe to use even if you have sensitive skin.
Its ease of use means that it's great even for eyeliner makeup amateurs!
—
THE GELPRESSO LINE
Clio's Gelpresso line offers up a range of 12 gorgeous gel liners, so you're sure to find a shade that'll suit any eye palette of your preference.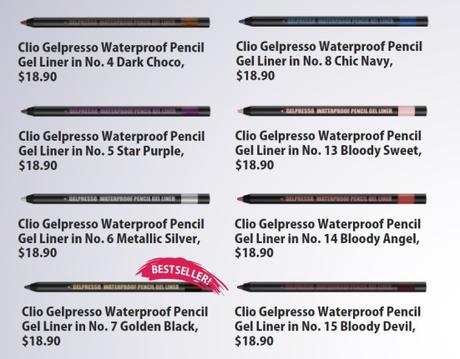 Clio Gelpresso Waterproof Pencil Gel Liners are available at selected Watsons outlets at $18.90 each.

QUEEN OF COMEBACKS
The Clio Gelpresso Waterproof Pencil Gel in No. 1 Beige Shine is perfect for underlining peepers to create the illusion of bigger eyes.
We hear it is also used to create the 'aegyo sal' (eye bag) look popular amongst K-lovers!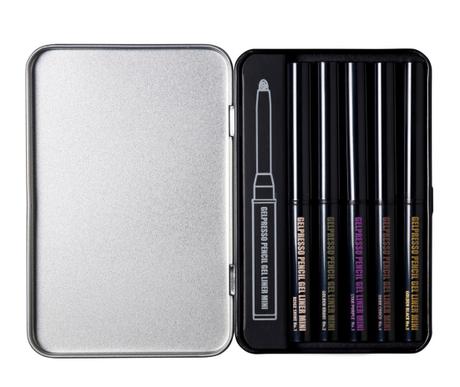 Clio Gelpresso Mini Set, $25.90
Can't settle for just one colour? This set consists of Beige Shine, Golden Khaki, Star Purple, Dark Choco and Golden Black in mini sizes, so you get the best of five in a pretty little box!