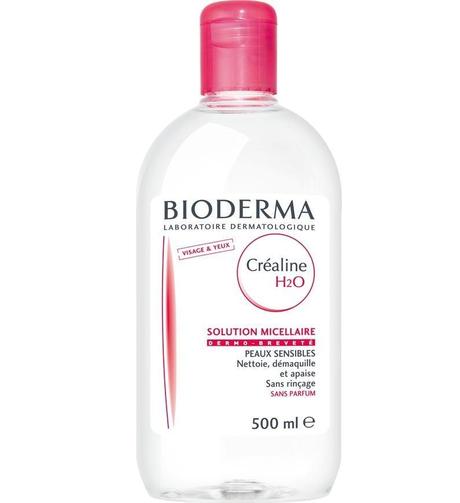 This water based cleanser has been a cult product used by models, and makeup artists for many years but last year beauty bloggers caught wind of it and went crazy for this quick cleanser. Despite it's sparse availability in the UK, beauty junkies paid shipping charges and waited patiently for delivery in order to add some scientific french skin care to their collection.
If you've not heard of it before, Bioderma is a cleansing water infused with clever particles designed to break down and dissolve makeup without irritating the skin and with no rinsing required. In my opinion, the best way to describe micellar solutions is that they are a fantastic replacement to face wipes which often contain a lot of alcohol which strips the skin of important natural oils.
I was really hoping that Bioderma would make its mark on the shelves of  Boots or Superdrug first, but apparently it is coming to the Beauty Mart in Harvey Nichols along with a few other french pharmacy products. So keep your eyes peeled!
If you are interested in reading more on how cleansing waters work you can read my review of my favorite La Roche Posay one here.
What are your opinions on cleansing waters? Will you be buying Bioderma when it hits the shops? Let me know your thoughts in the comments.