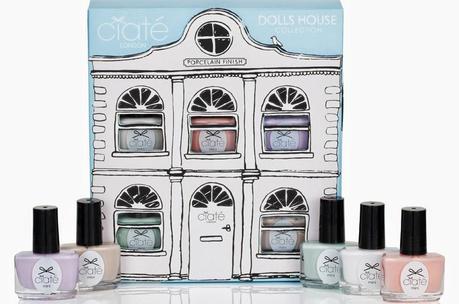 There's nothing better than pretty fingernails to make women feel really good so Ciaté introduces two new collections for the ultimate girly nail treats –
Flower Manicure and Dolls House Collection!
Flower Manicure
Nothing creates more impact than flowers so why not dress up boring manis and n
ail the floral trend with the fun and flirty 
Ciaté
 Flower Manicure.The kit features naturally dried and pressed flowers as romantic and ultra-feminine overlays onto the nail for a blossoming manicure.Sprinkle these floral fancies across your fingertips to create a unique floral pattern or delicately place the posies on your ring finger for an extra special signature nail!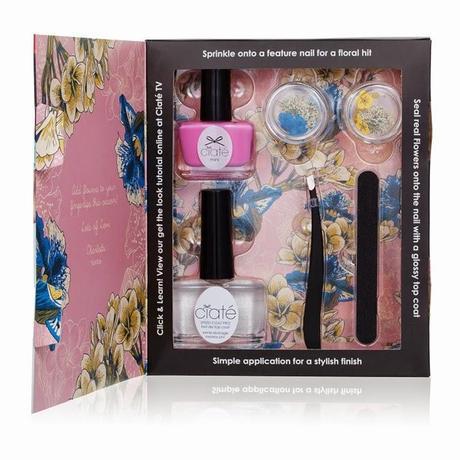 Strike A Posey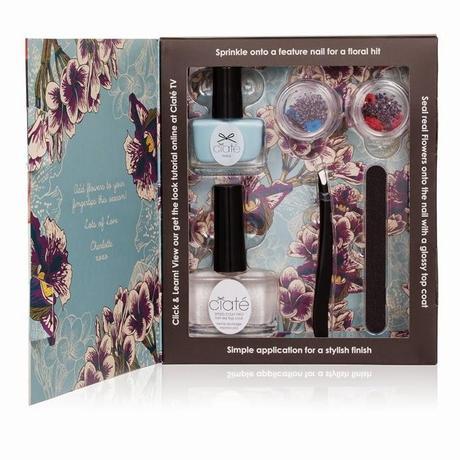 Bada Bloom
The Flower Manicure is available in two colour ways: Bada Bloom, a perfectly powdery pastel blue polish with contrasting red and blue flowers, and Strike A Posy, a sugary pink base with pops of blue and yellow flowers.Each kit contains a Mini Paint Pot, a Full Size Top Coat, three pots of dried pressed flowers, and tweezers for precision placement in creating your bespoke blooming mani.
Dolls House Collection
Spring-Summer 2014 is without a doubt all about the pastels! Ciaté, of course, won't be left behind with what's hot as it launches the season's most exciting pastel creations – the Dolls House Collection.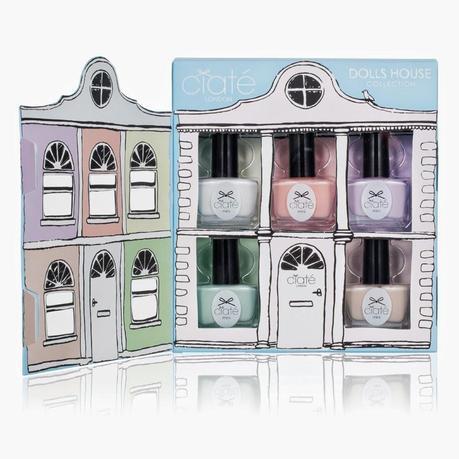 Inspired by the delicate doll-like looks spotted on the runways of Alexander Wang and Prada, this Ciaté must-have is a set of five pastel-hued polishes that will stir you to play dress up.Dollface (softer than soft nude), Paper Doll (white), Baby Doll  
(peachy pink), Poppet (lilac), Sweet Pea (pistachio pastel green) are the shades featured in this high coverage, high fashion, quick dry porcelain polish range.Wear one shade at a time, or create the prettiest pastel ombré by wearing alternate colours on each nail.Adding a playful twist to the collection, the mini lacquers come packed in a beautiful dollhouse. 
L
ike our fan page on Facebook
here
,
or follow My Vitrina on Twitter
here
*Photo: Courtesy of Ciat
é