It's time to pile the truck with gorgeous chairs and hit the road – House Beautiful's 4th Annual Chair Chase is on!
This year Hollywood is the destination and black and white is the starring color combo.  Jump to the bottom for the full how-to-play information.
Here are SpecD's pairings of our favorite black and white classics and a selection of the House Beautiful chairs that will be given away next week.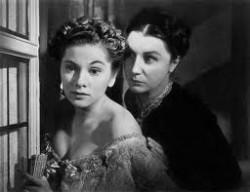 "Rebecca" Academy Award Best Picture 1941
Chair: Grace Home's Duke of Devonshire chair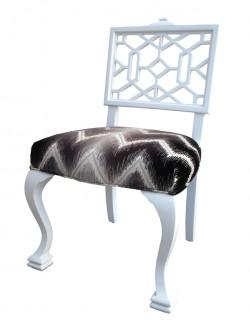 Why? Dowager Duchess Deborah Vivien Cavendish, née The Hon. Deborah Freeman-Mitford, wed the Duke wed her Duke in 1941.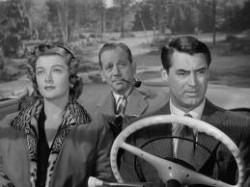 "Mr. Blandings Builds His Dream House"
Chair: American Leather's Tori Chair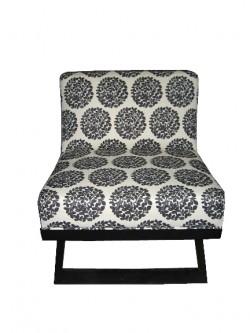 Why: Jim Blandings (Cary Grant) could use some contemporary comfort in the dilapidated shack that his wife Murial (Myrna Loy) is pouring their money into.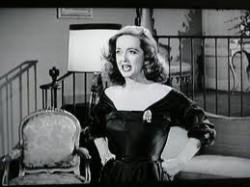 "All About Eve"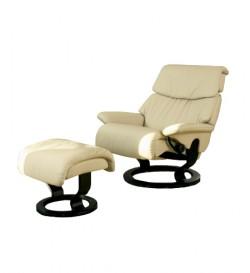 Chair:
Ekorne Stressless Dream Recliner
Why: After one of those  "Fasten your seat belts, it's going to be a bumpy night!" evenings, Margo Channing is going to want to sleep it off come morning.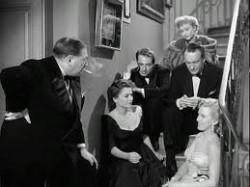 "All About Eve"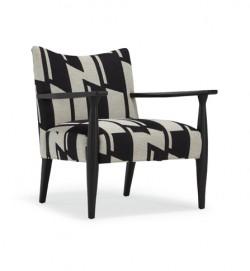 Chairs:
Duralee Riverside Chair, Target Mid Century Modern Zig Zag Chair, Mitchell Gold + Bob Williams Draper Chair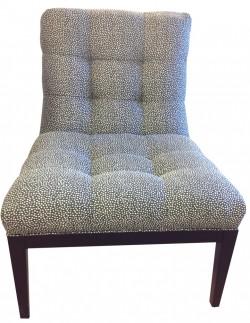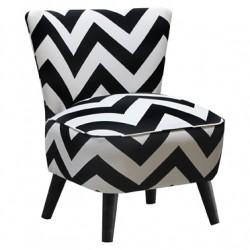 Why: Max Fabian, Eve Harrington, Miss Claudia Caswell, Addison DeWitt, blameless Bill and conniving Karen — all with no place to sit. Plus this lugubrious evening could use some jazzing up.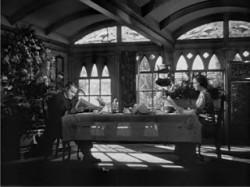 "Citizen Kane"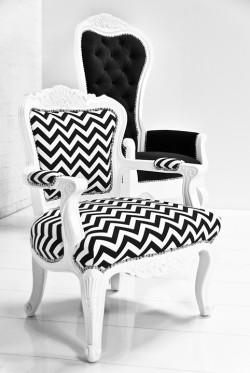 Chair:
Room Service's Riviera Chairs
Why: When only grandeur will do.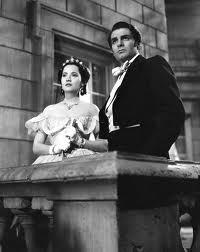 "Wuthering Heights"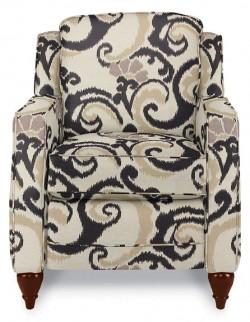 Chair:
La-Z-Boy Dane Low Profile Recliner
Why: Wing chair to ward off drafts, comfort for all the tromping across the moors, and the fabric's turbulent swirls evoke the stormy setting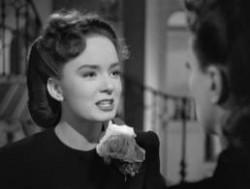 "Mildred Pierce"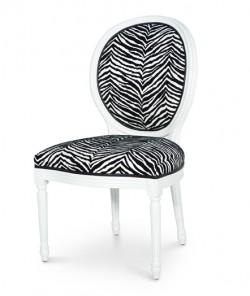 Chair:
Palecek Hollywood Oval Back Side Chair
Why: Veda's aspirations for wealth and glamour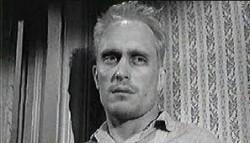 "To Kill a Mocking Bird"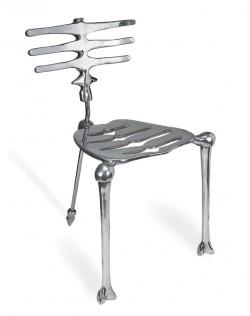 Chair:
Michael Aram Skeleton Chair
Why: Just like Boo Radley, looks scary but is actually as nice as nice can be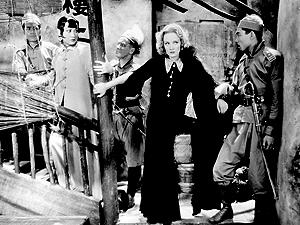 "Shanghai Express"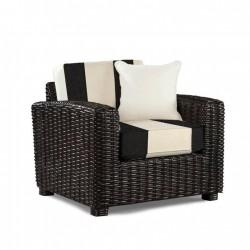 Chair:
Lane Venture Havana Lounge Chair
Why: Outdoor natural wicker is what's needed in steamy climes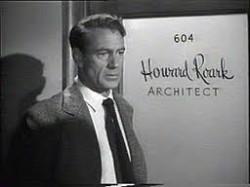 "The Fountainhead"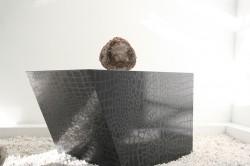 Side Tables:
Caesarstone Occasional Tables in Motivo Crocodile
Why: Strong and solid, just like architect Howard Roark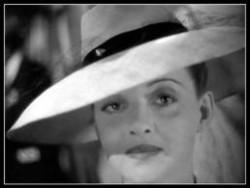 "Now Voyager"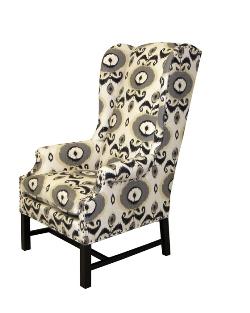 Chair:
Lee Industries Wing Chair 
Why: Traditional spinster Charlotte Vale gets a glamorous make-over, just like this wing chair in chic Ikat Coal fabric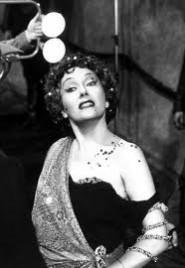 "Sunset Boulevard"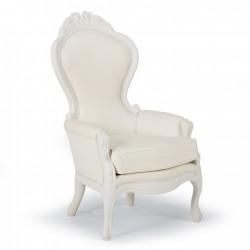 Chair:
Frontgate Donatella Arm Chair
Why: The imperial profile of this throne befits the world's greatest star — Norma Desmond was big, it's the pictures that got small.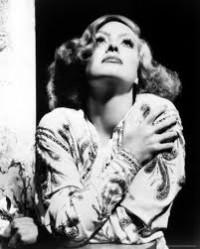 Joan Crawford, screen goddess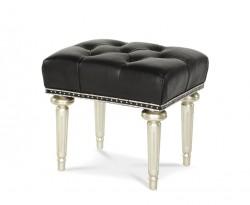 Chair:
Michael Amini Hollywood Swank Vanity Bench
Why: Mommy Dearest loved to preen in front of her mirror.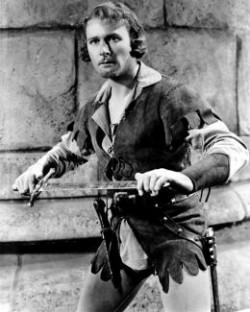 Errol Flynn, legendary swordsman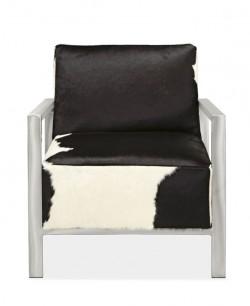 Chair:
Room and Board Zinc Chair
Why: Masculine and beautiful.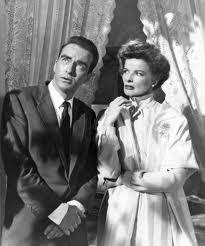 "Suddenly Last Summer"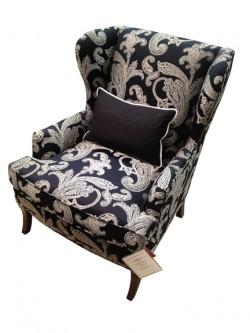 Chair:
Kravet's Oberlin Chair
Why: Although wealthy harridan Violet Venable wants to lobotomize her niece, the interior furnishings of her New Orleans manse are impeccable.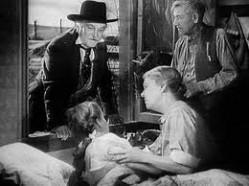 "Wizard of Oz"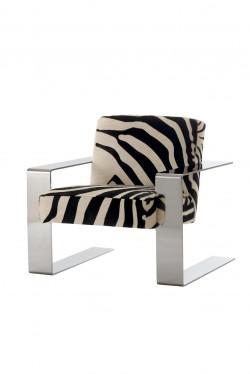 Chair:
Bernhardt Connor Chair
Why: There's no place like home, and I'd love to have this one in mine.
FOLLOW THE CHASE — WIN A CHAIR!
Celebrating the glory days of cinema, House Beautiful's "Beautiful in Black & White" chair scavenger hunt takes place in LA on March 6th and 7th. Twenty gorgeous chairs (and a pair of stone end tables) will be placed in iconic locations around the city.  Follow the program on Twitter @housebeautiful #hbchairs to know when and where to go.
Check out all the chairs in this flip book on House Beautiful.com
Find out how you can win online on House Beautiful.com.
Visit other chairs and movies on Dec-A-Porter, Maison 21, Style Beat, Beach Bungalow 8, Bit o Honey and Casa Diseno.

Print This Post