GUEST POST

by Alexander Nader
Hi, everybody. In celebration of the release of my new novel, Beasts of Burdin, Laurie has asked me to drop by and share a few of my favorite author with you all. So, in no particular order, here they are:
* Jonathan Maberry: I really enjoy the Rot and Ruin series by Mr. Maberry. The four-part series just concluded last year and it was a ride. The series is filed under YA, but I enjoyed every book. It's an action packed emotional thrill-ride that keeps you diving in for more.
* George R.R. Martin: I am basing all of my GRRM love off of the Song of Fire and Ice (Game of Thrones) series. Stylistically, I think Martin is a little long winded and he could use to shave four hundred or so pages from every book, but every plot in the story ties together so well that if you didn't have all of it, you wouldn't be as invested in the characters. Martin is a master at making you love/hate/feel sorry for/wish a fiery death upon characters. Then, once you're super invested and feel like you really know a character inside and out…he kills them. All of them. Martin kills all characters.
* Craig Clevenger: I'm a big fan of noir fiction, but find that a lot modern noir authors try to shock you with how dark they can be. Clevenger spins interesting, dark tales that don't need to be especially heinous to keep you interested in them. He is also a master of dialog.
* Dashiell Hammett: Hammett's books are as old as my grandfather, but don't necessarily read like it. I have a hard time reading older fiction because the references just don't click with me, but something about Hammett's books makes them timeless. The Thin Man was the novel that introduced me to noir and also lended a name to a character in my novel.
* David Wong: David Wong writes ridiculous books. They are full of inappropriate jokes and drug fueled escapades and other dimensions and mind controlling spiders. His book John Dies at the End was the first book that really made me think there were people out there writing books I really wanted to read. And from searching for related authors to David Wong, I discovered:
* Joe Hill. Joe Hill is probably my favorite author. He has a way of playing with your emotions that is just downright cruel. You feel the pain and anguish of his characters as they run through some pretty terrible scenarios. If I can capture just 1% of the emotion Hill has in his books, I'll consider myself accomplished. Dude's a genius.
There you have it. Those are the guys I read the most and they have all influenced my writing in one way or another. If any of the names on this list don't sound familiar you should check them out, right after you check out, Beasts of Burdin, available now wherever books are sold. Okay, I'm done promoting now. Have a great day everyone.
Beasts of Burdin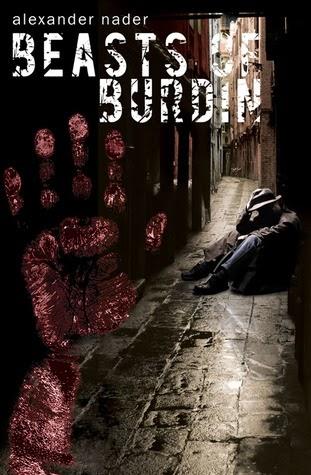 Beasts of Burdin
by
Alexander Nader
Release Date: February 10, 2014
Target Reader: Adult
Keywords:
Urban Fantasy
Description
Demon hunter Ty Burdin hung up his guns, knife, trench coat and fedora a year ago. Bags packed, hands washed of all demon politics, he's done. Forever.
In fact, to get far far away, he dragged Nora, his rockabilly secretary, from Miami to the Tennessee mountains where he's lived a life of peace—if peace can be defined as drowning in scotch and taking private eye jobs to keep the lights on. Jobs for real people. Not demons.
No demons.
He's retired from that. Remember?
Demon hunters aren't a dime a dozen, though, and when Ty's brother asks him for a favor—just one—what's a brother to do? Agreeing to take down one hillbilly demon shouldn't take that long. In. Decapitate. Out. Favor complete. Back to the office where Nora and his bottle of whiskey are waiting.
Unfortunately for Ty, staying retired doesn't seem to be in the cards, and an avalanche of bad luck draws him right back to an agency he despises and the career that nearly cost him his sanity.
This time, Ty has no way out and will have to face his own demons just to survive.
Format ISBN / ASIN Price
Paperback 978-1-937744-41-0 $12.99
Kindle $3.99
EPUB 978-1-937744-42-7 $3.99
Amazon |
B&N |
Kobo
Excerpt
Chapter 1
"Ty Burdin! Answer the phone already. It's your brother." The voice comes from the next room in a tone usually used by stress-fried mothers, not twenty-something-year-old receptionists. The harsh words crack through my whiskey-soaked brain like someone snapped a bullwhip in my ear. I pick my head up off the desk and wipe the drool from my mouth, as she bursts in the door.
"He's adopted, and good morning," I say, opening the drawer to my desk and digging through it.
"It's not morning. It's past noon, you lazy drunk." Her tone is accusing, but there's a slight smile to her ruby red lips. I really do think Nora gets enjoyment from trying to keep me in line. Her rockabilly style, all tattoos and polkadots, might scare some people off, but honestly, I think it's kind of cool.
"Fine, I was wrong about the time, but you're wrong, too," I say.
"Oh, yeah? How's that?" Nora kicks her hip to the side and props a hand on her leopard print skirt.
"I'm not drunk. I'm hungover." I pull out a flask full of scotch and take a long drink. "I'm working on getting back on track, though." I tip the flask toward her.
"I swear someone's gonna find you in a ditch one day." Her voice has a trace of concern, but it's mostly drowned out by annoyance.
"In my line of work, that's almost a guarantee. Now, can you tell me why you disturbed my ugly sleep?" Ugly sleep is a gross understatement. No amount of alcohol ever seems to drown out the vision of the young, innocent girl burned into my memory. The scene is even more ominous in my dreams than it was in real life.
A thunderclap breaks the silence of my memories. Nora stares down at me, hands stuck together. "Wake up, drunkard. Hartnet's been trying to reach you on the phone for the past fifteen minutes."
The pocket of my jacket buzzes, probably been ringing the entire time. Nora walks over to where it hangs by the door and withdraws the phone. "Jesus, Ty. You've got four missed calls, ten new messages, and over twenty emails. Do you ever check this thing?"
"No." I have the phone, but honestly, I hate it.
Nora sets the still ringing phone on my desk, puts her hands on her hips and, using only facial expressions, guilts me into picking up.
"Hello," I say into the phone that smells of smoke. I use my free hand to dig out cigarettes and a lighter.
"Ty! Finally, man, where you been?" Hartnet asks.
"Oh, you know me. I just got back from hiking the Swiss Alps with Edmund Hillary."
"Real funny, Ty, but I imagine you've been spending more time with Jim or Jack."
"God, no, I hate southern whiskey," I say. "I prefer a fine scotch, Macallan to be specific."
"You prefer whatever's in front of you as long as there's a proof label on the bottle," Hartnet says.
I don't have any argument for that. "So, what do you want?"
REVIEW
5 STARS
I just ate this book up! Totally enjoyable from the first page; Ty is a retired demon hunter. He is burned out, done in, just wants to be left alone.Unfortunately, for him, his brother needs his help, and Ty reluctantly accepts a job that promises big rewards.In so doing, he brings down a heap of trouble and a mess of a mystery.
I like Ty.He does not play well with others, and he marches to his own drum beat. Finding out his history during the course of the story was a lot of the fun of this book, for me. Ty is honest and straight-forward.He also has a rather jaded, but humorous world outlook.The story is well-told, flows smoothly, and continually held my interest.I cannot wait for the next book!
This book was given to me by the author or publisher in exchange for my honest review.
Reviewed by Laurie-J
About Alexander Nader: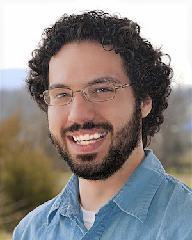 Alex lives in the tourist infested hills of east Tennessee with his amazing wife/muse and three superb children. He would tell you more about how awesome they are, but you probably wouldn't believe him. When he's not hanging out with them he's making pizzas. When he's not doing that he's working at a bookstore and occasionally he jots a few words down. He's a big fan of good music, good storytelling, and mixed martial arts.
He once wrote a short story about pirates to his wife via text message that blossomed into a full length novel and never stopped after that