WildChild Media, recently had the honor of receiving press passes for one of Britain's biggest fashion events of the year. The clothes Show Live is held in Birmingham's NEC on an annual basis and is known to be the UK's biggest Fashion and Beauty event. Now in its 24th year running, Clothes show Live is continuously expanding, adopting the appropriate slogan "Be at the heart of British fashion"- and that we were indeed!
Adorned with stalls ranging from high street to vintage, beauty and one off unique buys, Clothes Show Live is so much more than a regular fashion show. It is a shopping experience with a twist, giving visitors the chance to experience not only the live fashion shows that it has to offer, but a spectacular performance and a full day fashion experience not to be forgotten.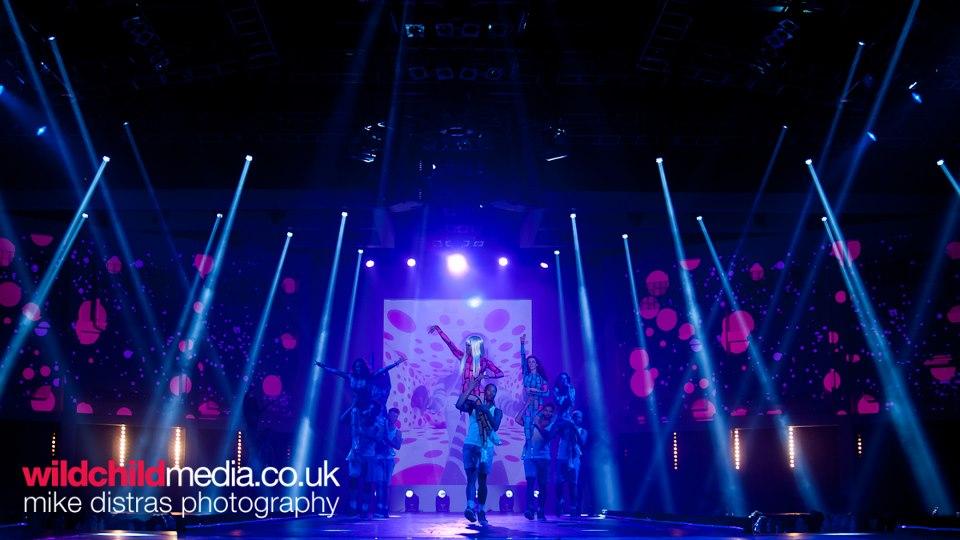 Having not lived in the UK for very long and being a fashion lover myself, Clothes Show Live was a definite must on the top of my list. For this obvious reason I jumped at the opportunity to attend the prestigious event and give my reviews!
Opened by fashion ambassador and "it-girl" Daisy Lowe, this year's show like every other year saw many familiar celebrity faces. Ranging from artists such as Peter Andre and JLS, to designers such as Henry Holland and recently successful Styled to Rock's designer Zainab. There were tutorials and demonstrations performed by industry professionals Paul Mitchell and Lee Stratford; and as if this wasn't enough the event consisted of goody-bag heaven! The perfect opportunity to stock up on Christmas gifts or just spoil yourself rotten!
The main show, hosted by Grace Woodward and Henry Holland, held in the Suzuki fashion theater was a spectacle of beautiful models, talented dancers and needless to say fabulous clothes. Dotted around the main hall were smaller catwalks including a graduate catwalk, giving British design students from a variety of universities the chance to showcase their talent.
This year's collaboration with Britain and Ireland's Next Top Model lead to a separate catwalk in which the former contestants showcased the high street's current hottest trends and seasonal favourites, which I may add were all available to purchase on site.
A fabulous experience, a fun day of work and a sneaky bit of shopping, I cannot wait for next year's event to swing around!
Check out WildChild's brilliant photographs of the fashion affair.