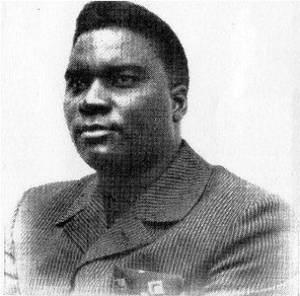 Former Rwandan President Juvenal Habyarimana
Some years ago, at the conclusion of some of the major trials of the International Criminal Tribunal for Rwanda [ICTR] including Military-I, Peter Erlinder, defense lawyer at that court, explained that if mainstream media had been around to report on the judgements, the narrative of the Rwandan tragedy would have changed immediately.
It is only now that this is happening with the airing of the documentary of BBC TWO – Rwanda Untold Story. What is however surprising are the shields raised by scholars and other formally intelligent people who are Kagame's apologetics. Their response would've received more support from their readers if they had come out with substantiated facts to accompany their case.
As many who have been following closely the Rwandan recent history confirm, the BBC documentary does not bring into the general public any new evidence about what was already known. The only difference is the global status of that media structure which brought the news to the audience; and that is what is most upsetting for the supporters of Kagame's side, since that broadcaster had been all these years very friendly towards the Rwandan official narrative.
Whatever the reactions from either side, the airing of the documentary should be an opportunity for the defence lawyers at the ICTR or anybody else with some expert knowledge on the Rwandan tragedy to bring out more evidence that the film did not consider and that should be known by anyone interested.
In order to add more to the body of knowledge of what happened, and which has not been widely shared, let me refer you to the following submissions from Dr Charles Kambanda, Peter Erlinder, Dr Christopher Black and Susan Thompson they published in support of the BBC documentary.
I however disagree with Thompson on the inaccuracy of the statistics about Tutsis in the Rwanda of 1994 as researchers Davenport and Stam refer to them in the film. She points out that"… parts of the documentary are troubling, notably the research of Davenport and Stam as their work is rooted in inaccurate figures about the number of Tutsi in Rwanda in 1994." In her letter to the director of BBC, though she contests the figures, she does not provide hers with accurate and verifiable sources.
Here are the links to the letters by the people mentioned above:
Peter ERLINDER, The BBC Must Be Congratulated For Launching Scrutiny With "Rwanda's Untold Story"
Dr Charles Kambanda, My analysis of Ms Melvern, the thirty eight researchers and journalists' rebuttal of the BBC Rwanda's Untold Story BBC documentary
Dr Christopher Black, BBC's Rwanda's Untold Story: Why Does Kagame And His Supporters Fear Debating His Documented Role In Assassination Of President Habyarimana?
Susan Thompson, letter to BBC