In recent years coconut oil has become such an influential part of my daily life that I now blog about it. I cook with organic coconut oil, drink it in my tea and use it for my hair and skin.
It boosts my energy and has helped slim down my tummy. If you're a hydrosol or natural oil lover too subscribe to my blog at . 😉
So how does fractionated coconut oil differ from organic unrefined coconut oil?
Unlike organic coconut oil, fractionated oil does not turn into a solid when the temperature falls below 76 degrees Fahrenheit (24 C).
Organic coconut oil contains both long and medium chain fatty acids. In fractionated coconut oil the long chain fatty acids have been removed leaving you with a fraction of the oil.
Since fractionated coconut oil remains in a liquid state, it makes for a great beauty aid for the hair and skin. It is also used to make homemade soaps, lotions and cosmetics.
Over the last few weeks I have been using the Bayleaf Botanicals Fractionated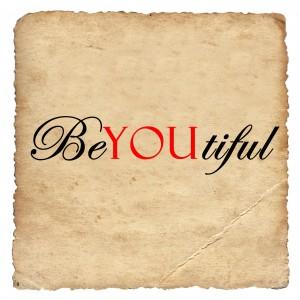 Coconut Oil. I was skeptical at first because I was unsure that anything could be better than my organic coconut oil.
To my surprise the fractionated coconut oil has done wonders for my skin.
The Bayleaf Botanicals Fractionated Coconut Oil is a natural moisturizer. Even in the summer months I have dry skin here and there. I've used this oil daily to hydrate my skin and the moisture lasts throughout the day. I only have to reapply on my hands since I wash them frequently.
It reminds me of baby oil except its non-greasy and will not clog your pores...or stain your clothes.
Fractionated coconut oil can be used on your hair as well. It's said to have the same softening impact on your hair as organic coconut oil.
Although I expect to go through my bottle within a few months, the shelf life of fractionated coconut oil is around five years. If you are a fan of other carrier oils, you can blend them with fractionated coconut oil and extend their shelf life.
For me, the only downside of fractionated coconut oil is that it is scent free. For others this may be a good thing but I miss the fragrance of coconut oil when I use it.
The Bayleaf Botanicals Fractionated Coconut Oil comes with a pump for easy dispensing. The bottle sits stable on my shelf and I use about 3 to 4 pumps after I shower. It gives me skin a beautiful sheen and it's soft to the touch.
I will purchase this product when this bottle is finished. As a matter of fact it's already in my Amazon wish list.

If you would like a close up look at this oil, feel free to watch my video review. Love you ladies to life!
"My mission in life is not merely to survive, but to thrive; and to do so with some passion, some compassion, some humor, and some style." - Maya Angelou
In case you missed it... "Christian Single Men, Abstinence and God's Grace"
Best Fractionated Coconut Oil (Liquid) 16oz - BONUS PUMP - 100% Pure Therapeutic Grade Carrier Oil - Perfect for Blending with Essential Oils, Aromatherapy, Sensual Massages - Ultimate Natural Moisturizer for Radiant Hair, Skin & Face - Love It Guarantee!!
I received this product freely from Bayleaf Botanicals. This is my honest review and I only share health and beauty information that is in fact a significant part of my life.
Abundantly You Inc welcomes guest bloggers to come, write, and share! If you would like to write for AU or invite Candra to speak at your event, submit your information on our contact page .