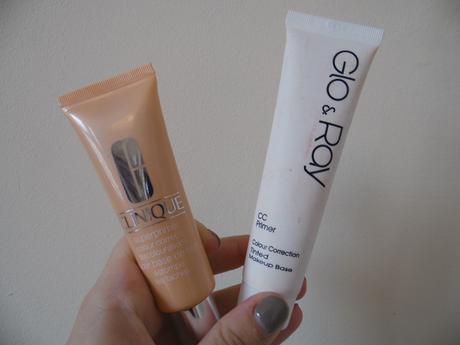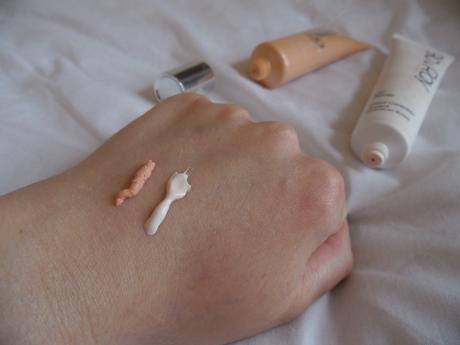 Hey There,
These last two weeks I have been feeling a little stressed and just not really myself, (Not sure why), obviously nothing a good night sleep at mums, and a home cooked meal couldn't fix. And now that I have some access to wi-fi again, (Perks of being home) I thought I would get this post up for you beauts.
I've been wanting to write this one up for a while, if its anything us girls want, its flawless looking skin right? Constantly looking out for that perfect foundation, that ticks all the boxes! And now we are just as fussy with our primers, but rightly so! We have so much to choose from. It has become as difficult to pick a primer as it has a foundation. We have formula, consistancy, benefits! Do we want long lasting, matte, glow, color correcting, plus the rest!
I would love my foundation to last all day, but being a Spa Therapist, even Double Wear probably wouldn't make it through the day with me. So for me, I like a primer that evens my skin tone, not so much cements my foundation on, (Although I do have 'Stay Flawless' for that).
Today I am talking two primers! Clinique and Glo&Ray, both of which aim to color correct your skin, so I put them to the test.
Cliniques Superprimer comes in five different color correcting fighting shades, mine being for discolouration and blemishes, (Damn these spots). The formula reminds me of most blur perfection primers you can get, those ones that fill those open pores, like Porefessional. I haven't been overly impressed by Cliniques skincare in the past, it just has not suited my skin, but so many people rave about their make up, I was happy to take this primer of the hands of one of my friends, (Who kindly gave it to me). It is peachy in colour, and you almost feel it change the tone of your skin as you apply it. It is quite lightweight on the skin, and for me it definitely mattifies my look, and just like porefessional does, it blurs my imperfections. My only negative about this primer, is my foundation doesn't sit too well with it, particularly on my nose area, so on the days I opt for the Superprimer, I find myself reapplying it earlier on that day.
Glo&Ray CC Primer is almost the complete opposite in regards to its formula and look on my skin. Their CC primer is a light, white cream formula, which acts as a tinted base to even skin tone. When I apply Glo&Ray's primer, I feel like I am putting suncream on my face, it has that same feeling and look.What I love about Glo&Ray's CC primer, is that it gives my skin a lovely finish, and glow. It is really hydrating, and does help perfect any uneven skin tone. Out of the two, it just about comes out on top.
I suppose in this case, it just depends if you prefer a more hydrating, dewy finish, or more of a mattifying, blur perfecting look from your primer.
What is your 'go to' primer? What do you look to get from your primers?
Lots of love,
KBxx