This is like CDTF's version of Hot Topics, minus Baba Wawa, Tracy Jordan's wife, that cranky conservative bitch, the menopausal liberal, and that Mel Gibson-loving reggae lady. An awkward setting, fueled by mutual animosity/adoration, where we tee up against softball topics and discuss things that do not matter in any way, shape, or form.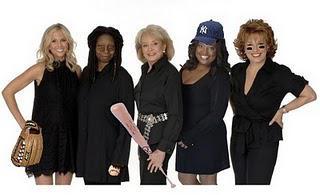 After they made Jessica Biel cry and got threatened by Brittney Griner, Amber, Carrie, Jill, and Robin are back to torment some other poor woman.  This week's guest moderator is not only inspiring, but especially perky this morning.  Let's welcome Cincinnati Bengals' cheerleader, Laura Vikmanis!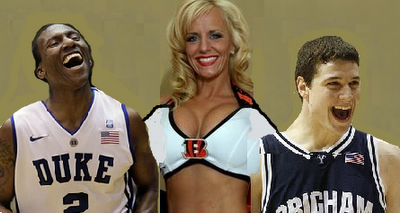 Hi ladies! Give me a C! Give me a D! Give me a C-D-T-F! Woo! So excited to be here with my pompoms.  Please stop staring at my breasts.  As you probably know, I am Laura Vikmanis, the oldest cheerleader in NFL history, but you can just call me Cougar Spice, my nickname. At 42-years-old, I am a proud Ben-Gal and mother of two teenage daughters.  And even though I was a registered dietician, I sort of just decided to try out this whole cheerleader thing back in 2008.  I tried golf and playing the drums, too, but like, I needed something more… bouncy.  At first, I was cut from the team, but I worked my ass off for a year and eventually made it. I really showed those 20-something-year-old bimbos! No offense or anything.  I just wanted to try something new and thought this would be a lot of fun! And it is! With the lockout still going strong, I have some time on my hands, so I thought I would come here to promote my life story.  You know, before the big movie comes out – it was just confirmed yesterday that New Line Cinema bought the rights! So, yeah! Woo! De-fense! LET'S GO!!!

Cougar Spice: So here is my first question. I kinda feel inappropriate asking, since these young men are not much older than my daughters, but I really can't help but wonder…
Between Nolan Smith, Jimmer Fredette, and Kemba Walker, who would you chuck, fuck, and marry?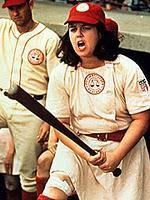 Carrie: Oh gosh, this is sooooo tough for me. They are all SO dreamy. Seriously, this is an incredibly close call. They all bring remarkably different things to the table, and because they're all basketball players (even though they're all guards), they're all tall enough so that I can wear ridiculously high heels for a lady my size, which is a special dream of mine. I'm going to make a hard cut first and ditch Kemba, even though he has the #2 best name (uh, no one is touching "Jimmer" – that shit is unBElieveable) and is, by far, the most attractive. Call me crazy, but he's a little TOO attractive. Add that to the star persona he's developed being UConn's savior, and I am just not sure I could take it. Also, there are only three options and someone has gots to get chucked. And fucked. Someone has got to get fucked. And, here's where it gets especially tricky: Jimmer is REAL cute - I like his curls, I like his aw-shucks press conference sound-bites. I like it all, but while I am not sure I want to marry Mormon, I am also not really certain how I would feel about being the reason he violates the honor code. No, wait, that's a lie. I would like to be the reason he violates the honor code, because that shit is silly. I'm no Norma Rae, but that is a cause I will take up. UpTOWN. Oh wait, I mean DOWN TOWWWWWWN. So, yes, I will be marrying Nolan Smith. He is suuuuuper attractive, but also has a teensy bit of a wonky face which, if you know me, you know I dig. And that little shimmy shake he does sometimes? Precious. Also? I think he has a bit of like a hero-complex which I am sort of into. Plus, he just seems super nice, and I liked that one article where he talked about his dad. Speaking of which, he'd probably be a good dad... What! Too far?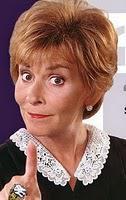 Jill: No, not at all. But we should establish right off the bat that I have little use for Jimmer. Don't get me wrong, he is super hot.  And I thought he did an incredible job for BYU this year.  But, in terms of marrying him, yeah, the sister wife thing isn't for me.  I don't want to have to schedule sex with my husband around his other spouses. Speaking of sex, I don't think I could just fuck the Jimmer either.  If he has truly abided by the honor code, then Jimbo is a virgin. And while it could be entertaining to corrupt him, I absolutely do not want such responsibility.  I once had sex with a virgin, which I only found out midway through, after he kept asking me "is this okay, are you sure, is this alright, are you having fun?" No, fuckhead, I was not having fun.  And I will not go down that road again, so I have to chuck the Jimmer. I am left with two great guys, but the choice is easy.  I will clearly marry Nolan and have wild crazy sex with Kemba.  Nolan is the whole package – well-educated, funny, athletic, talkative, a leader, and absolutely adorable with the best smile.  We would bond over our mutual love for Duke, I would get to return to Cameron with him for major events, it would be a really sweet deal all around. So like, sign me up.  And Kemba? Well, I would totally hit that. I love watching him on the court – he has great moves, he is very chatty and confident, and he is hot. This would all translate well for sex. I would not kick him out of bed in the morning, even if he is from UConn. 
Cougar Spice: I think that may have been too much information.  Um, Amber? 


Amber: Ok. This is hard for a few reasons. One, these dudes are the same age as my baby brother, and I feel like an icky old lady. Two, I think all three of these young men are real winners. I did some googling to get intel and bios. Just darling.  But like, maybe there are deep dark secrets I don't know. Anyway, Jimmer Fredette is getting chucked, cause Jimmer is a stupid name to like, PICK. If you have a fucked-up name that your parents gave you, that's one thing. But who the hell goes around being called Jimmer instead of James? So that leaves me with Kemba Walker and Nolan Smith, and it's a toss-up. Kemba Walker can boogie, he performed on the Apollo! But Nolan Smith seems like, real smart and down to earth. So, I am gonna marry him, and Kemba and I can go out dancing and then back to my place for late night cookies.
Cougar Spice: YOU feel like an icky old lady?! I am forty-fucking-two! You and Jill had the same exact choices, hopefully Robin is not as boring.


Robin: Okay, so if Jimmer Fredette would just become a polygamist and join the cast of Sister Wives

,

this would be the super easiest for me. But alas, main stream Mormons love themselves monogamy. Before getting to my answer, I would just like to take a moment to rant about how very few teams in this year's NCAA tourney list their players' majors on the website. Come on now. Do not make me go Wikipedia-ing all over the place to not even be able to discover you are a general studies major and don't go to class. Snaps to Duke and BYU for giving me this crucial piece of information when making this oh-so-important decision.  I also prefer the game to be called "Fuck, Chuck, STUCK," cause I love me a rhyme/catchy name. With that being said, Fuck: Jimmer. I mean, I just think it would be fun to hook up with a guy whose name always reminds of Jiminy Cricket. And if we have learned anything this season, those BYU players should not be having sex in college. So it might be fun to be a part of a "Whole New World" experience.  Chuck: Kemba. I like your name, too. But it brings back memories of the time the New Jersey Nets had Dikembe Mutombo on their team and that was just the worst. Also, I don't even know your major in college, so like what good are you to me? Also, you go to a big school. We won't be able to relate on anything. You have too many dining halls to chose from for my liking. Sorry Kembie. Stuck: Obvs Nolan. Dream. Come. True. Looks BANGIN' in a suit. African American studies major. Quality. Survive personal tragedy. Snaps. I mean just all around great guy. Yep. I'd love to introduce my Jewish friends to you when we pick up our kids at Hebrew School (you're cool with that Nolan, right? We can totes have a Hanukkah Bush too).  
Cougar Spice:  Wow, a straight sweep for Nolan Smith in the marriage category, but a complete split on the other young boys.  As the classic cheer goes, "D-U-K-E, who the fuck you wanna marry?, Nolan Smith, motherfuuuckers, Nolan Smith, motherfuuckers!" Nevertheless, while we are on this questionably immoral robbing-the-cradle topic, let's go a step further. I don't know if you've heard, but: 
Lawrence Taylor will be forced to register as a sex offender.  Across all sports and pop culture, who else do you think should probably already be registered as a sex offender? Or who do you think will most likely become one in the future? Was six years probation adequate punishment?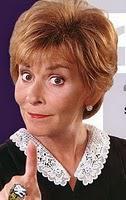 Jill: Oh, I think there should be a separate registry JUST for athletes. It can be classified by categories: Manwhores, Adulterers, Sexual Assaulters, STDers, and Creepy. Manwhores could include Tiger Woods, Derek Jeter, Mickey Mantle, or Wilt Chamberlain; Adulterers would be laundry list including such stars as ARod, Tiger Woods again, Brett Favre, Tony Parker, and Roger Clemens; Sexual Assaulters would of course include Ben The Rapist Roethlisberger, Lawrence Taylor, and Mike Tyson; the STDer folder would be filled with the likes of Michael Vick a.k.a. Ron Mexico and Magic Johnson; and Creepy would be a catch-all category. Brett Favre would also fall there, along with his friends Mark Sanchez and Rick Pitino. There would obviously be some overlap. For example, Tiger Woods could fall into both the Manwhore category and the Adulterer group.  He is a multitasker in so many different ways.  In terms of the future, I can definitely see Mark Sanchez slipping into additional categories.  Whenever your team trades for, or signs, an athlete, an update should be added to the registry and all fans should be immediately alerted by email.  Will you guys sign my petition for Congress?
Cougar Spice: You know I will! Do you know what sort of treatment I have to deal with on a regular basis from these philandering jock straps?! I mean, they use my tatas as target practice.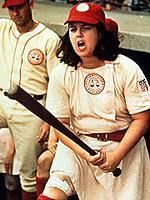 Carrie: Oh gosh. My prevailing response to this story is that Dancing with the Stars should be more mindful of who they select for their show. But, um, also the National Football League, I guess. Speaking of the NFL, I feel like sending a picture of your pee-pee via text to someone who did not ask for it is offensive... sexually and otherwise, so yeah, throw Brett Favre on there probably. And while a number of MLB players willingly choose to grow facial hair that closely mimics that of actual sexual predators, that probably just makes them guilty of bad decision-making and not actual predatory sexxxing.


Robin: Wow, Cougar Spice, this is real serious. I had to stop reading the article, because it was making me so sad/enraged and, well, during the day, and I can only be productive/chipper/useful. But, I mean, if we are going to talk probation, then let's talk about how celebrity probation is basically timeout and doesn't even really matter. It's a technicality and sorta ridic. I mean, Lindsay Lohan is basically the celeb-spokeswoman of "Bring It On Probation, I'm Gonna Still Drink and Steal Necklaces I Could Just Put On My Amex." I sorta think that unless it is jail with a celebrity, then like don't do any punishment, cause it doesn't change anything.


Amber: Honestly? I had little knowledge of LT before he was on Dancing with the Stars. He was a horrible dancer and had a stanky attitude. Anyway, I know that he's been through all sorts of rehab and anger management and had like, come out of it pretty well. So, Lawrence, why the FUCK are you trying to bone teenagers? Seriously? I feel like if I had escaped death by cocaine/crack overdose and somehow managed to salvage my life, I would chill the fuck out. Play some golf, read, find a nice adult woman to copulate regularly with? Right? Is that crazy? As for the fairness of his sentence, I just...I dunno. Did he really know she was so young? It's sticky. And not funny. On to the next question.
Cougar Spice: Okay, let's lighten things up. I have just the question. 
Did you guys hear about the woman who smuggled 54 bags of heroin and over fifty dollars in cash in her vagina?


 
Robin: Whoa, Scranton. I mean, I know times are tough, but really?! REALLY? Wait, for real? (Insert Allen Iverson's rant about Practice, cause that's how I feel). Have you never heard of the affectionate yearbook salutation, "H.A.G.S., K.Y.L.C?" Come on now. Have a great summer and keep your legs closed. And, I mean, Michael Scott is leaving Dunder Mifflin, so go apply for a job there and cross your damn legs. NOW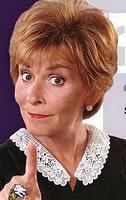 Jill: I don't understand, did she not have a purse? Because her vagina is like Mary fucking Poppins' purse. My favorite part of this story, however, is not the heroin (although that, of course, is rather unfortunate); it is the $51.22. Twenty-two cents? Really?! Why, why would you ever keep feeding change up there like a damned slot machine? What else is up there? A can of mace? Two tubes of lipstick and some Tic Tacs? I am crossing my legs and it hurts! Just thinking about this story hurts me deeply.  I am disturbed.  But she must really work on her kegel exercises, so like? Good for her. 


 
Cougar Spice: I am working on mine right now!
Amber: I just don't understand why she didn't put the $51.22 in her purse? Was she just trying to see what would fit? Like the "fluffy bunny" game but way more illegal and way more dangerous?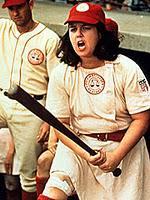 Carrie: First of all, can I just say, heroin scares me more than almost anything. Obviously, my firsthand experience has been limited (by which I mean absolutely nonexistent), but like in movies and stuff? It just really freaks me out. Like nightmare style freak outs. Anyway, that said, I mean, this story is unbelievable to me. For lady parts that she and I ostensibly have in common, I have no earthly understanding of how she could have possibly done that. Like, where? How? Ow.
Cougar Spice: You guys have been quiet for like four minutes now. It is okay. No one is going to treat your vajayjay like a piggy bank. Jill, please stop holding your crotch.  Let's move on. I am sort of a health nut, and in my line of work, I happen to see a lot of the effects of steroids.  I mean, half of the players I sleep with do not have working cocks, so I can't help but follow this closely. 
The Barry Bonds trial has just gotten underway. What do you think is going to happen, and do you even care?

Amber:
Um, don't care. He hasn't played baseball in like four years. Even if he WAS still playing, I still wouldn't care 'cause, yeah...snooze.  But since all his homies are snitchin', I feel like Barry might be going to the clink.

Robin: There is nothing I care less about right now than this. 'Roids? Come on now. Let'em do 'roids. It's their shrinking hoo-ha-doo-da in the long-run. They are all adults. If they want a shriveled-up family jewel that's their prerogative. And I don't want to hear about it. K.Y.L.C Bonds, and sports radio stations everywhere, go back to talking about things that matter.
Cougar Spice: One of you MUST care about this issue that has dominated headlines for the past five years?!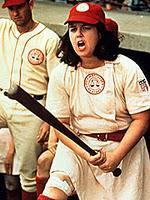 Carrie: Oy. As a Giants fan from way back (although not actively – be easy current Giant fans – I am not trying to jump on the World Series-Winning WeirdBeard-Wearing Freak Bandwagon, though it is admittedly a pretty fun one), this whole thing has made me sad for years. Barry was never one of my favorite Giants (for the record, those were in rank order: 1. Wendell Kim, 3rd base coach '89-'97; 2. Will Clark, first base '86-'93; and 3. Royce Clayton, shortstop '91-'95), but he used to be really easy to like. Before all the homer hoopla, he was just sort of great. I always liked that he was a base-stealer and power hitter, which is a fairly rare combo. He always had a creepy high voice that I was not a big fan of, but generally, I was okay with him. But now, he just comes off like a schmuck. Even if he did do steroids, that would not be his biggest problem in my eyes. He's just been a jerk and you know I can't abide that. And yeah, I mostly don't care. I understand that they still need to prosecute (or whatever?), but it just seems like old, sad news.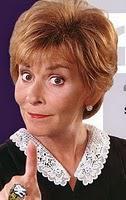 Jill: I have to agree. I am intrigued by the Barry Bonds trial, but more so for everyone else's reaction. I am fascinated by that fact that, when this trial started five years ago, PEDs were this rare and hot topic; now, they are common. Each year, we hear about a laundry list of athletes who are caught using steroids, and it is not just baseball anymore. Cycling, hockey, football, and the Olympics are all plagued by rampant PED use.  We, the public, are numb and conditioned. We expect our athletes to disappoint us through steroids.  So, I think the Bonds trial has lost its shock factor. Which makes me intrigued for the reaction of the jury and the press. I also think it is easy to forget that this trial is not about steroids; it is about perjury, which is infinitely harder to prove.  In the end, I think he will be found guilty. While a lot of their evidence has been omitted, federal prosecutors do not bring cases to trial that they are not confident they can win; in fact, they are victorious about 90% of the time.  The defense has already admitted that he used steroids, albeit unknowingly; I think, based on the remaining evidence, it will still be possible to establish that Barry Bonds did have knowledge and indeed committed perjury. Do I care? No. I think we have much bigger problems in the world than athletes who choose to use PEDs. Like unemployment or international human rights violations. Or the sex offender registry, as mentioned above.  Whatever.
Cougar Spice: Thanks so much for having me here, girls! Ya'll are a real opinionated bunch. But it is sort of refreshing 'cause like, most of the women I hang out with think that playing safety is a euphemism for using a condom.  Tune in next week, bitches!