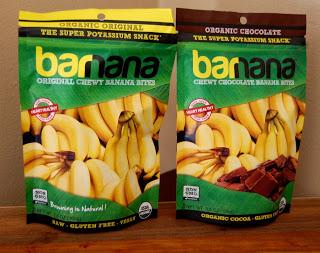 I am always on the lookout for new and delicious organic snacks that are great for the whole family. So when I found out about Barnana organic snacks I was super excited to try them out! Barnana offers two healthy, potassium loaded snacks: Original Chewy Banana Bites and Chewy Chocolate Banana Bites. They are equally tasty and come in an easily portable, resealable bag for on-the-go snacking.
Barnana Original Chewy Banana Bites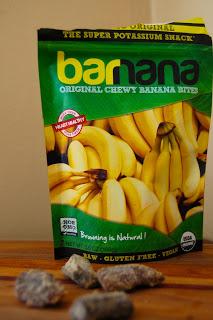 These chewy banana bites are USDA organic, kosher, gluten-free, high in fiber, raw, and vegan. There is not much more you could ask for in a snack! The only ingredient in this snack is organic bananas! The bananas are dehydrated but remain high in nutritional density and natural enzymes.
Barnana Organic Chocolate Chewy Banana Bites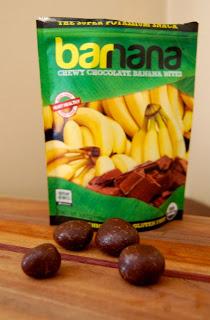 These banana bites make the perfect healthy snack for those with a sweet tooth! They are made with real cocoa and are USDA organic, kosher, gluten-free, high in fiber, and of course rich in potassium!
Are you ready to taste these delicious snacks for yourself? Head over to www.barnana.com to purchase or find a store near you!
Be sure to connect with Barnana to learn even more and stay up-to-date on their products!
Facebook: facebook.com/barnana
Twitter: twitter.com/barnana
Instagram: instagram.com/barnana
Pinterest: pinterest.com/barnana
Thank-you to Barnana for providing the above mentioned products. Although I received these products free of charge, all opinions expressed are my own and not influenced by any form of compensation. See full disclosure policy in tab above.