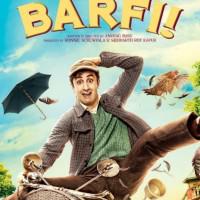 Movie: Barfi!
Director: Anurag Basu
Cast: Ranbir Kapoor, Ileana 'D Cruz and Priyanka Chopra
Rating: ***1/2
In the following post, Darjeeling will be referred to as Barfiland.
'Barfi' is simply an ode to all lovers who are under the assumption that love happens only between two perfect individuals. However, according to Anurag, love happens between two of the purest hearts, but not individuals and that's precisely what he shows in 'Barfi'.
Anurag Basu takes you to Barfiland, a small town filled with happiness, mischief and unconditional love. The prince charming of Barfiland is Barfi aka Ranbir Kapoor, a happy-go-lucky deaf and mute boy living life to fullest. Then you have Princess Fiona, Shruthi aka Ileana, a recently engaged bong girl who has just moved into in Barfiland with her family.   
Prince Charming falls head over heels with Fiona, and gradually with time, she too, falls in love with him. Unfortunately, they aren't destined to live happily ever after (sob sob). The love story comes to a tragic end.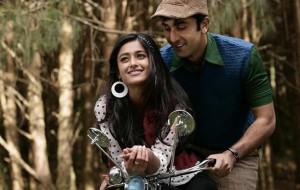 Enter Jhilmil, an autistic girl in desperate need for love, care and affection. Prince Charming comes to the rescue and wins her heart.
Watch Barfi to find out if Jhilmil and Barfi will live happily ever after.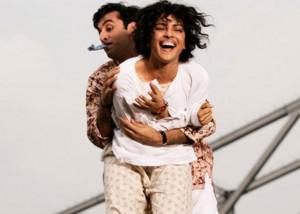 Undoubtedly, this is one of the purest love stories of the recent past sans glamour and melodrama. 'Barfi' treads the path of love with respect and sincerity which paves way to the philosophy – to love or be loved, all you need is a pure heart.
Anurag wins hearts' with a simple and honest story which he narrates in his own style much to the wonder of everybody. He takes extra effort in developing lovable characters so distinctively unique from one other. Needless to say, Pritam's music adds a dash of freshness in the film throughout.
The heavy influence of Chaplin style comedy is intelligently adapted and brilliantly executed by Ranbir. Not only does Ranbir portray shades of the late comedian in his humor, he carries his aura in style. Barfi is also proof to the actor's ability in picking different type of roles and doing away with run-of-the-mill storylines.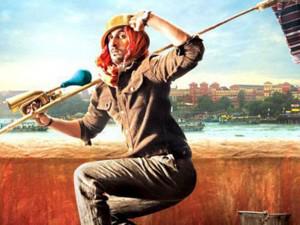 Priyanka need not be accredited specially for her role because the actress isn't new to these types of roles. Jhilmil is most definitely one of the toughest roles any actress could play because there's a level of insecurity in the character that needs to be brought out, and boy does Priyanka plays it convincingly.
The film fails to impress with its extended running time. Add another 10-15 minutes into Barfi, I'm sure people would've lost interest in the film. The film could have easily been trimmed by at least ten minutes. 
'Barfi' as a film may leave you with different point of views, but Barfi as the character essayed by Ranbir is magical.