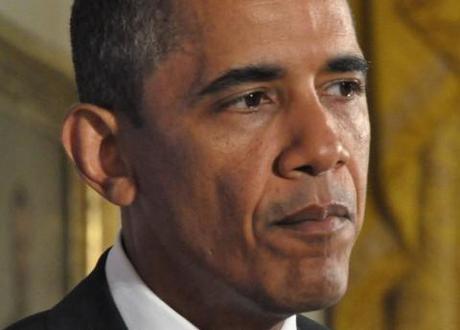 US President Barack Obama. Photo credit: Geoff Livingston
US President Barack Obama's impressive singing ability is well-documented and considered by some to even be a potential 2012 presidential election vote winner. Even when he's not actually singing there are Stakhanovite mash-ups artists out there busily creating Obama 'tracks' via the painstaking process of cutting words from his many speeches and splicing them together.
Baracksdubs offers fans of their Barack dubs the ability to vote on what songs they'd like to see Obama sing. Once they get a groundswell of opinion they go to work. Here's their latest offering – Obama (sort of) singing Boyfriend by well-loved pop prince Justin Bieber:
Huffington Post UK adjudged that Obama's version of Boyfriend is "utterly bonkers" yet "utterly wonderful." What do you think? Leave a comment and let us know your thoughts.