Look inside Glasgow's exciting new Shilling Brewing Co. brewpub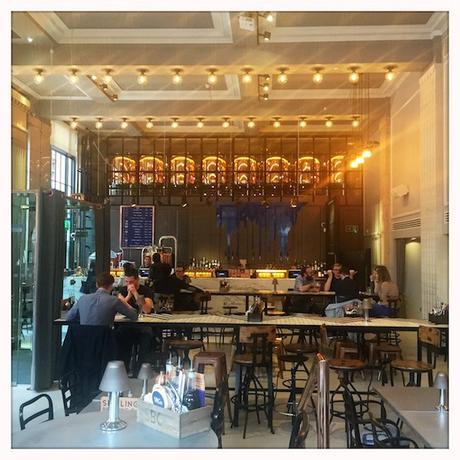 The newly opened brewpub, Shilling Brewing Co., on West George Street, Glasgow is giving the regular bars of Glasgow a run for their money. Operated by the group who brought us Alston as well as Gordon Street Coffee, does Shilling Brewing Co. deliver on their promise of good beer?  We popped in to find out.
Set inside the former Bank of Scotland building, the Shilling Brewing Co. site has had a £1.5 million redevelopment turning it into a stylish bar focusing on their own own freshly brewed beers.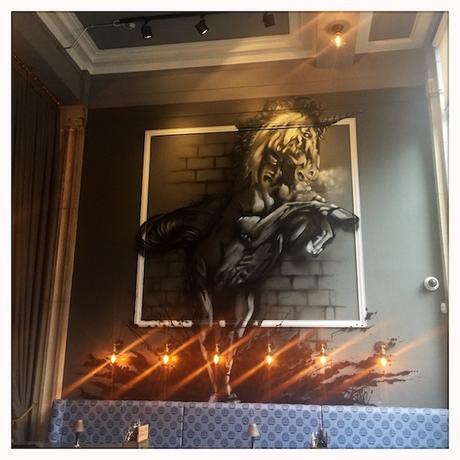 We sat down over some delicious pizza's with Head Brewer Declan McCaffrey who explained what you can expect from Shilling Brewing Co.'s range of beers:
"We have something for everyone from our bright, hop-forward Unicorn IPA named after Scotland's national animal, our pint for the Clydesider in a classic Glasgow Red Ale, The Steamie blonde which is our nod to the bittersweet nostalgic history of Glasgow and our Full-On Nettle Racket which is our first small-batch rotational brew with a stinging scream of locally foraged nettles from Queens Park – no dock leaves required."
Declan then took us on a tour of the venue, explaining how he makes the beers and showing off the vault area.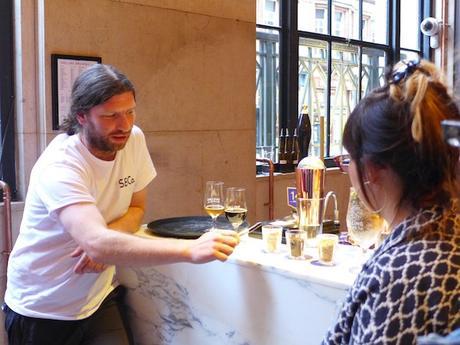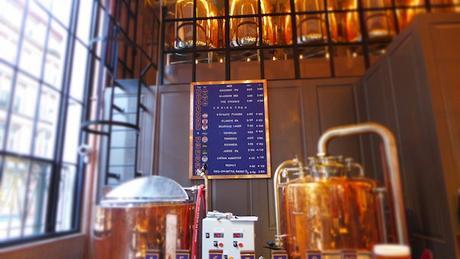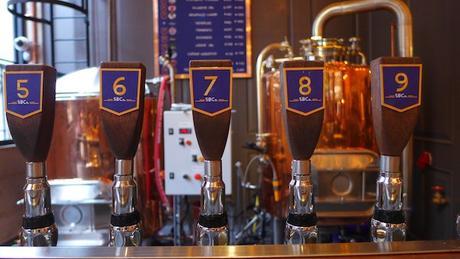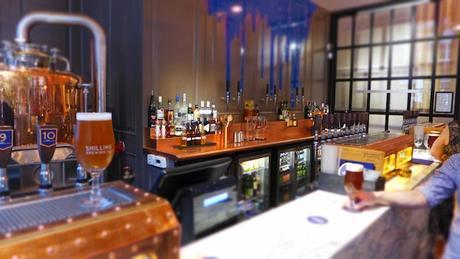 The vault area is where most of the beer making happens.  It is hoped to have the area available for private meetings, with its own tap area, thats a meeting I'd like to go to!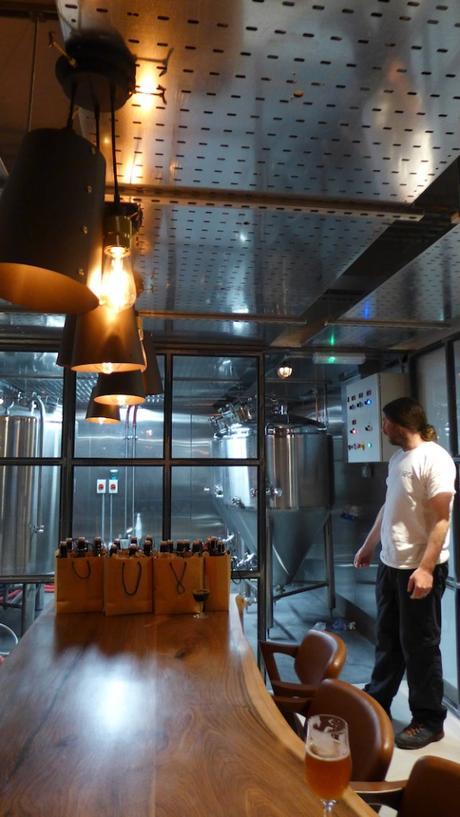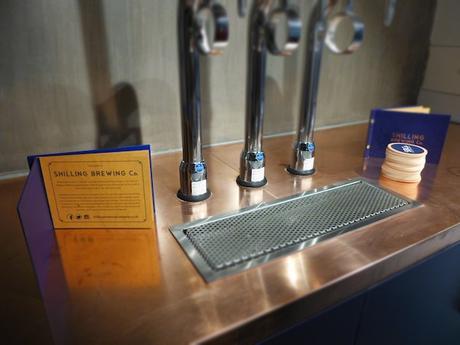 Back to those pizzas.
Made with brewing yeast and topped with delicious toppings, you can watch your pizza being made.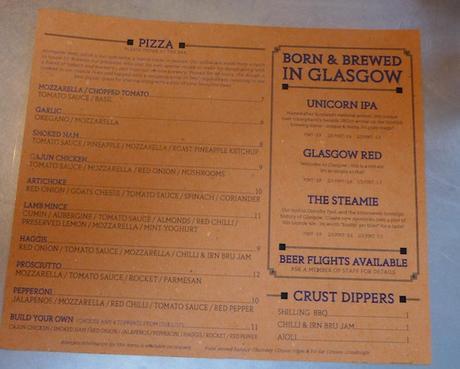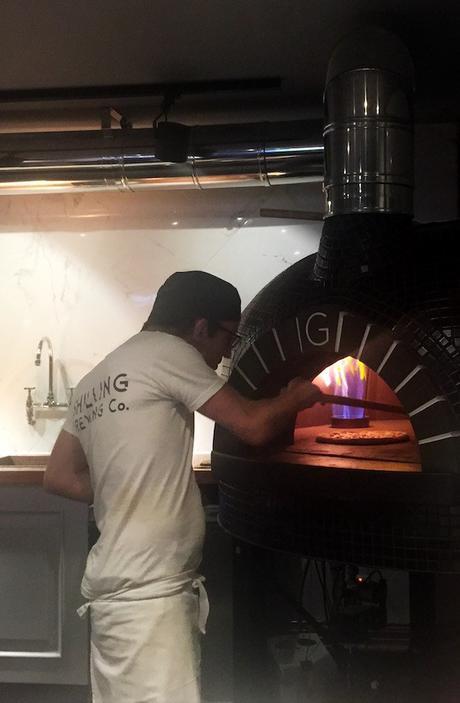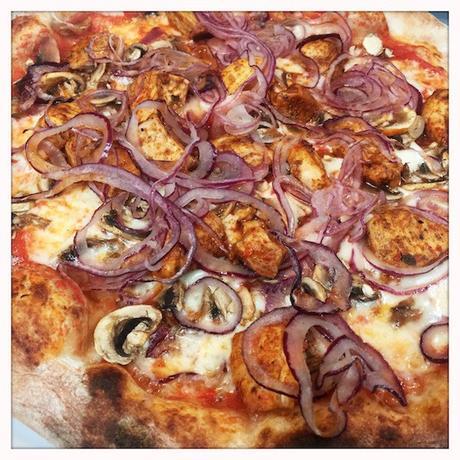 Cajun Chicken Pizza, Shilling Brewing Co. Glasgow
Samples of pizza (try the lamb mince and the garlic ones) with some tasty dips of chilli and irn bru jam, aioli and bbq to dip those crusts into, happily lined our stomachs for some beer flights.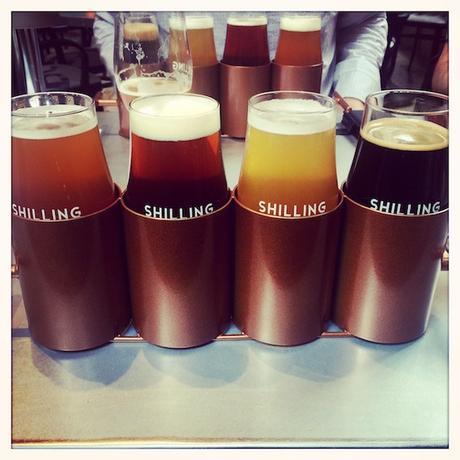 Theres something for everyone with a red, IPA, and a blonde for a lighter taste.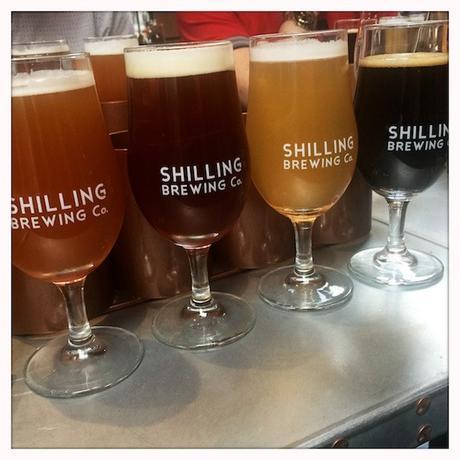 Opinion
We loved the architecture and the design of the building, keeping the old vault doors and adding design touches to enhance the feel.  The beers are of course tasty, we are old chums of Head Brewer Declan and loved his Clockwork brews.  Concentrating on pizzas mean non of that huge selection of a menu that doesnt deliver.  Simple, tasty food.
We will definitely be back.
TL;DR
+pizza
+beer
+location
-we might be in there a lot
Shilling Brewing Co., 92 West George Street, G2 1PJ Shilling Brewing Co