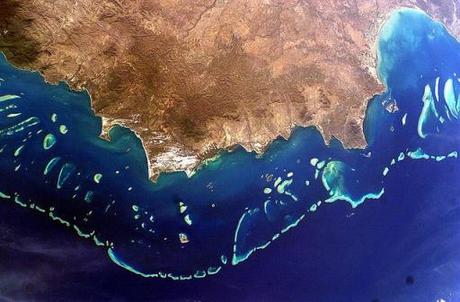 Australian researchers have been working on proposals to freeze coral polyps in a secure reserve, with the aim of creating a safety net to guard against the total extinction of coral reef species.  Scientists at Monash University, the Australian Institute of Marine Science and the Taronga Zoo, Sydney, have announced plans to use cryogenic technology to create a "coral bank" in which samples of coral species from the Great Barrier Reef will be frozen and stored. It is hoped that these samples will allow the reef to be reseeded in the event of a catastrophic loss of coral species.
Reefs worldwide are already threatened by rising global ocean temperatures, ocean acidification, water pollution and terrestrial sediment run off, and this vulnerability is compounded by the slow rate at which coral reefs develop. Centuries of coral growth can be wiped out by tropical storms and hurricanes, but creating a reserve of samples from which to re-seed reefs may help to reduce some of this risk.
The Taronga Zoo has proposed a strategy to collect coral sperm, eggs and embryos from spawning coral across the Great Barrier Reef, before freezing the samples alongside its current collection of genetic material from animal species. Organic material cannot be broken down once it is cooled to -183oC, and it is suggested that in this will allow the coral polyps to be perfectly preserved and stored so as to create a permanent reserve of coral embryos for the future.
Similar Coral Bank projects are also underway worldwide, with the United States launching its own project in Hawaii during the summer of 2010 and London Zoo proposing plans to freeze and store samples of coral from the Caribbean.