Hello everyone,
If you remember few days ago I had spoken about the Banjara's Skin +ve Body Lotion and I loved it a lot for being inexpensive and faring well for me.You can check that review HERE . The brand also has launched their Skin +ve Beauty Cream which I have tested in the last few days and I shall be sharing my views on the same today. Read my review to know more...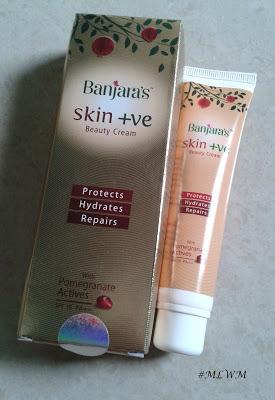 Price: Rs.100/- for 40g Available online at Purplle.com 
Key Ingredients and other information: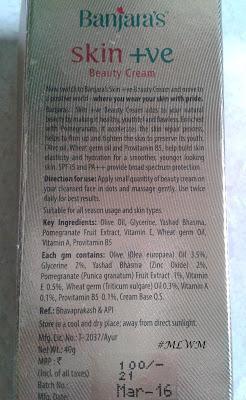 Brand claims:
Enriched with Pomegranate, it accelerates the skin repair process, helps to firm up and tighten the skin
Improves skin elasticity and hydration for a smoother, younger looking skin
SPF15 and PA++ provide broad spectrum protection
Wear your skin with Pride
My skin type: Oily to combination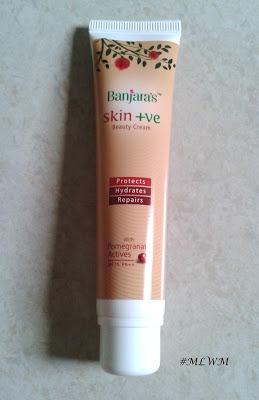 Packaging:
The tube is long and slender with a pointed tip so that just enough product is dispensed and there is no wastage. It comes enclosed in a cardboard box which is metallic golden in color and it lists the ingredients on it.The tube is travel and user friendly.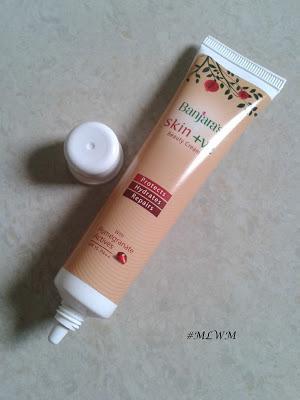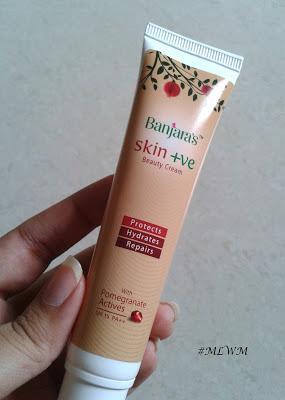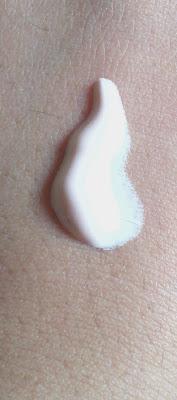 The cream is pale pink in color. The smell is really nice and not overpowering. The consistency I found as light weight which is good because let me admit I hate applying any sort of cream on the face as I have oily skin. Post application my skin felt nourished but turned oily an hour later hence I would suggest to use a compact powder over it. The skin feels soft, smooth and supple post use. It is mentioned that is meant for all skin types but it may or may not work for those with oily skin. For 100 bucks it is amazing cream and will work for normal to dry skin women in summers but for those with oily skin can use it when the weather is much cooler. It contains SPF 15 PA++ for sun protection which I like and also it is very affordable. 
The Good:
Easily available
Inexpensive
Contains SPF PA++ for sun protection.
Makes skin soft and supple
Smells nice and pleasent
Hydrates and moisturizes the skin
Natural ingredients
Travel & user friendly packaging
The not so Good:
Not meant for those with oily skin
Rating: 4/5
Banjara's Skin +ve Beauty Cream does a good job of hydrating and moisturizing the skin with the goodness of Pomegranate actives.It is best suited for women who have normal to dry skin. I do recommend it if it suits your skin type as per my review.
So what you think of  Banjara's Skin +ve Beauty Cream??Would you buy it or have you tried it??Do let me know in the comments section. 
Thank you for taking the time to read this post. Hope you found it useful and informative.
Until next time.. Take care xoxo

P.S: PR Sample** Unbiased review