Hello sweeties, so, the weather in Kolkata is changing like crazy these days. Sometimes it is so sunny outside that you might think about staying back at home and at the next time it starts raining like crazy. Moreover I am so much prone to catching cold; I always stay in a fear of ending up with a running nose or a sore throat. Today I will be reviewing a hair oil that claims to boost hair growth. Staying in Kolkata for more than 3 years now, I have faced a lot of hair fall problems. When I came across Banjara's Samvridhi hair oil, I was really impressed with the ingredient list and thought about giving this hair oil a try.
Price: INR 299 for 125 ml
What the product claims: Says to stimulate hair follicle for proper hair growth and visibly reduces hair fall
Key ingredients: Sesame oil, Coconut oil, Olive oil, Bhringraj, Japa,Amla, henna, Aritha, Methi, Shikakai, Bramhi, Neem, Pippali
Directions to use: Apply Banjara's Samvridhi hair oil to hair and scalp. Massage and leave it for at last 30 minutes for the oil to be absorbed and then wash.
My take on the product: The product comes in a transparent cylindrical plastic bottle with a dark green cap.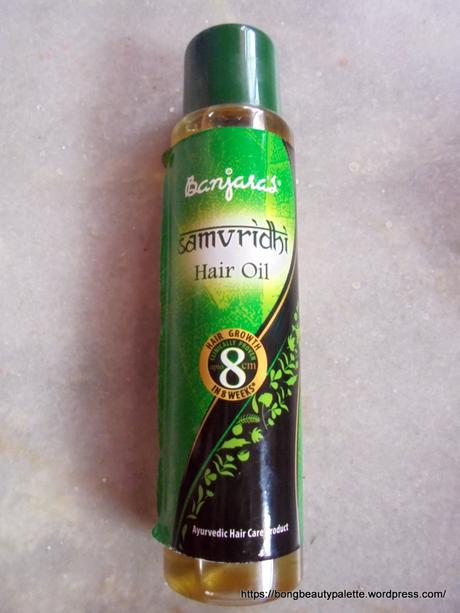 The packaging is sturdy and spill proof. There is a stop-cork inside with a tiny hole that helps the oil to flow gently out of the bottle. The Banjara's Samvridhi hair oil has a typical smell of methi which I did not find very pleasing.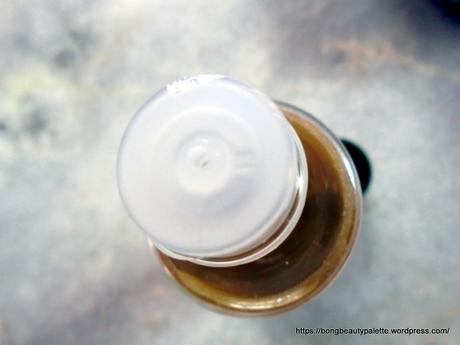 The goodness of coconut, olive and sesame helps to provide moisture to hair strands and scalp and makes hair stronger. Bhringraj and amla helps to keep the scalp cool and release stress and Methi and Shikakai boosts hair growth and improves the texture of hair. I have used the hair oil for over a month now and my hair fall has reduced to some extent.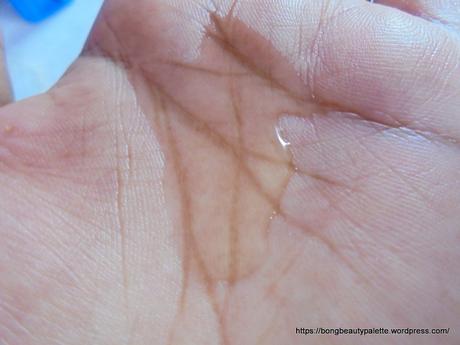 I haven't found any noticeable change in the rate of hair growth, it is pretty much the same as it used to be. Massaging the oil in my scalp really helps me to relax and to get rid of stress. Overall, this hair oil from Banjara is worth giving a try for those who are facing hair fall problems regularly.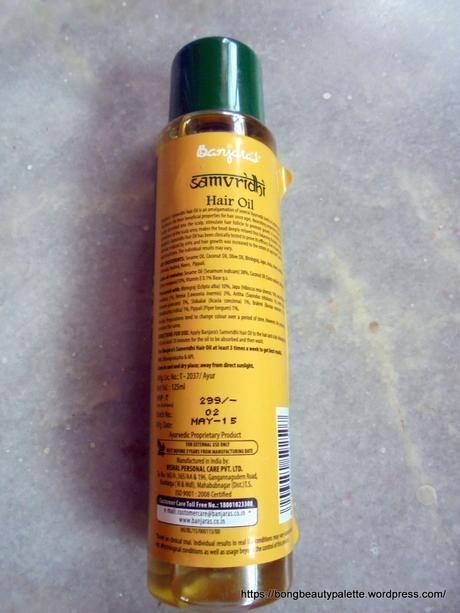 Pros: 1. Reduces hair fall
Sturdy packaging
Contains the goodness of natural essential oils
Cons: Overpriced
Rating: 3.5/5
Recommendation: Recommended to those suffering from hair fall regularly.
Which hair oil do you use for your hair? Let us know in the comments below.