Among the many jewellery varieties made specially and exclusively for women, bangles are one of the most popular. This beautiful jewellery is available in different shapes, sizes, and designs easily attract anyone's attention. Banglescertainly compliment a woman's delicate wrist and make them look even more beautiful. Most women love to wear them,as they are comfortable and easily noticeable. Diamond and gold are the most popular types of bangles loved by many women as much as other diamond jewellery such as diamond rings, earrings, and necklaces.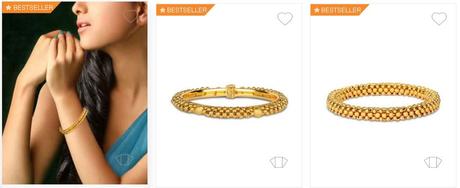 How to wear bangles stylishly?
Banglescan be worn in different ways. Some women like to wear a single bangle in one hand just like a bracelet, while some prefer to wear one in each of their hands. Women in some cultures even love to wear a bunch of them in one or both hands. These look very beautiful when worn in a bunch, and the tinkling sound they make when a woman moves her hands is melodious to hear. Bangles also complement any dress beautifully. Whether you wear them on a modern casual outfit or a traditional one, they accentuate the dress's attractiveness and offer a little more grace and glamour to it.
Varieties of Bangles
There are many different types of banglesavailable in the jewellery market. These lovely pieces of jewellery are made in various metals, including gold, silver, white gold, rose gold, etc. They come in different attractive designs. They could be in thin metallic wire-like shapes, either as a single thread or a cluster of two or more of them. There are thicker options available in the form of a metallic band that is decorated with precious stones.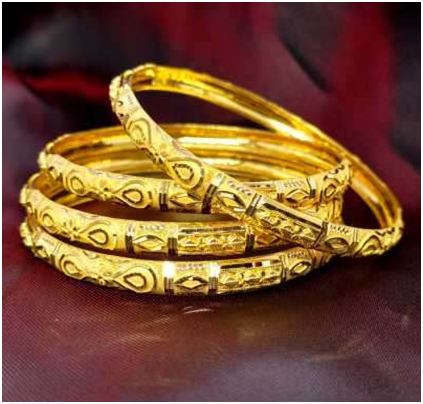 Bangles for women of all ages
There are plain bangles as well as with beautiful designs carved on their surface. Different gemstones such as diamond, pearl, ruby, sapphire, etc., are used to decorate this jewellery item either singularly or clustered along the bangle's circumference. There are also options in this jewellery, especially for young girls and even small babies. Bangles for girls with some interesting jingles such as 'twinkle twinkle little star' etched on them are also available in many jewellery shops.
Flaunt your inimitable style
Diamond and gold bangles are a beautiful jewellery item, and it is one of the most popular types of bangles among women worldwide. Wearing diamond-studded jewellery, including bangles, on special occasions is not just a fashion but also a status symbol. Women love to flaunt their diamonds on such occasions and enjoy the admiration and compliments they receive from others.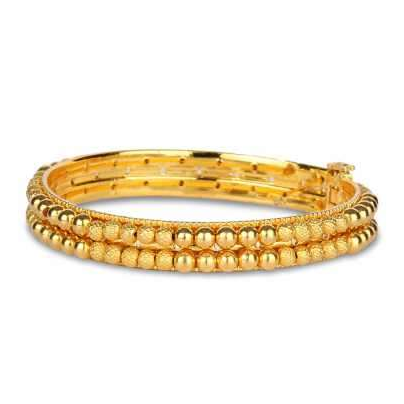 When you select a diamond or gold jewellery item, it is essential to purchase it from a reliable source as there are fake and duplicate items present in the market. You can take advantage of the diamond guarantee offered by some jewellers on the purchase of gold or diamond jewellery to safeguard your interest. Wear them with any dress and stand apart from others in the crows with your unmistakable style pronounced with your lovely bangles