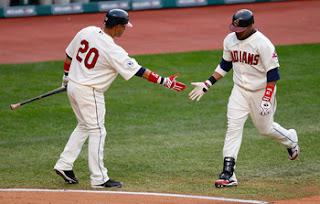 Photo: Getty Images
- Troy Ballard and Adam Parker
Welcome to the seventh episode of Beard and Stache Chat Sports!
Hosts Troy Ballard and Adam Parker breakdown the Miami Heat's advancing thanks to LeBron James and Dwyane Wade going-off, the Cleveland Indians red-hot 2012 campaign and accusations of Roger Goodell being power crazy!
This is a weekly segment that is released every Friday, covering the biggest news, injuries and moves in the NFL, NBA and MLB!
Be sure to check us out on 
iTunes
 if you want to catch us on the go!