Halifax was happy that Gord Bamford decided to return after seeing his performance during CCMA Music Week last year. Good brought along Joe Nichols and fellow Maritimer Tristan Horncastle for this one. Gord has been quoted saying how he loves the Maritimes. The food, the beer, the friendly people.
So why not choose one of those friendly Maritimers to open the show with Fredericton native, Tristan Horncastle with the honours. Tristan is certainly on the rise with his music and no stranger to performing on such large stages with great acts. Tristan certainly set the mood for rest of the evening.
The good looking and smooth singing Joe Nichols followed Tristan performing many of his hits, a few unique covers (Baby Got Back) and some new music that is soon to be released. The ladies in the audience sure did seem to take a liking to Mr. Nichols. At one point during his set Joe was talking about his new single coming out June 6th called "Undone". Joe mentioned that he received comments about how most of his music was about drinking and having a good time so he wanted to come with a song that was more sexy. With the spotlights on Joe as he spoke to the audience I had a flashback of the movie Cocktail with Tom Cruise. The part of the movie where Tom gets up and gives his The Last Barman Poet Speech. The ladies were all screaming for Joe as he spoke about his new single.
As Joe Nichols continued with his set the audience were no longer sitting in their seats. They were up dancing and signing the lyrics to the songs that followed. His song Yeah seemed to start the excitement inside the arena and following that up with Tequila Makes her clothes come off had the few people that were sitting now on their feet.
Gord Bamford has a long list of achievements and accomplishments and people were excited to see Gord return to Halifax. There is a reason why Bamford is so successful. People simply love him and his music. There is no flare needed to enjoy his performance. People just love listening to him sing. Of course the audience would be treated to many of his songs. As I stood near the soundboard capturing photographs of the performance I watched the crowd watching Bamford. It was almost hypnotic.
Fans were there to see some country artists perform some country music. And the current CCMA Male Vocalist of the year did not disappoint fans. We are certainly looking forward to catching up with Gord and Joe as their tour continues as well as CCMA Music Week in London Ontario. Please visit their website for their upcoming tour dates at http://www.gordbamford.com/tour
James Bennett
More Photos...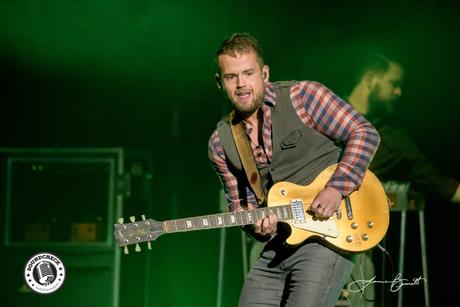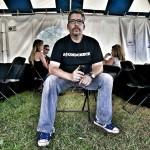 Born and raised in small ltown Ontario, Love me some Whisky & Country Music. Blogger, Photographer and Country Music Junkie.