Ballet Philippines' legendary pop-opera ballet, "Rama Hari" will be revived on November 30, 2012 at the CCP Main Theater 20 years after its inaugural run in the same venue.
"Rama Hari", a dance-musical based on the Indian epic "Ramayana", was created by BP's founding artistic director Alice Reyes, featuring the music of Ryan Cayabyab with libretto by National Artist for Literature Bienvenido Lumbera and costume design by National Artist for Theater Design Salvador Bernal.
Premiered in 1980, the extravagant and luxurious production boasted the decade's top singers including Basil Valdez as Rama, Kuh Ledesma as Sita, Leo Valdez as the villain Ravana, Gigi Escalante and others.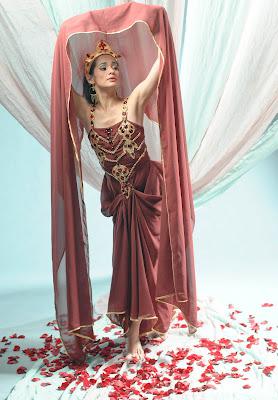 For the 2012 staging, BP is looking for one male tenor for the role of Rama, one baritone tenor for Ravana, two baritones, one high soprano, one soprano and one alto-soprano to complete the cast. "Rama, Hari", under the musical direction of Mr. Cayabyab and accompanied live by the Manila Symphony Orchestra, is scheduled for 10 performances from November 30-December 9 at the CCP Main Theater.
Preliminary auditions will be on March 22-23 at the CCP Rehearsal Hall, 3-8 p.m. Callbacks will be on March 24 at same time and venue with Mr. Cayabyab.

Applicants should submit their resume including past productions, film appearances, photo, and song of choice, preferably from "Rama, Hari" or any OPM song, to [email protected]
An email confirmation upon receipt of your application will be sent. After reviewing, please wait for an email confirming your slot and schedule for the audition days.


For more information, please call BP 8323689.