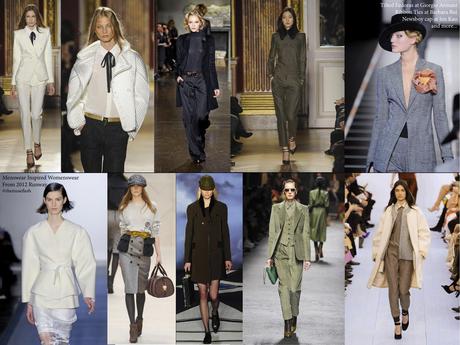 via themuseflash.com
Menswear inspired looks are all over the runway for Fall 2012.  Its no surprise because wearing a super feminine ensemble sometimes comes off looking, well, out of style.  True fashionistas have the perfect understanding of pairing feminine and masculine fashion together in a way that says, "I'm not trying that hard, I just threw this together".  But to the rest of the world, it creates a subtle confusion topped with an "I would have never thought to put those things together.  She looks amazing!"
How to wear menswear fashion with just the right amount of femininity thrown in
I love men's style shirts and fitted blazers.  You can buy these at every price point in hundreds of colors.  Make sure the menswear inspired piece is not actually from your boyfriend's closet.  You want the fit to be loose but not five times larger than you.  After you have this step down, throw on any possible combination of bottoms: skirt, pants or shorts in a slim fit.  Why do the bottoms have to be more form-fitting?  If you wear all loose or baggy fitting clothing you will look like a dump.  Pairing one looser fitting item and one fitted item creates a perfect balance.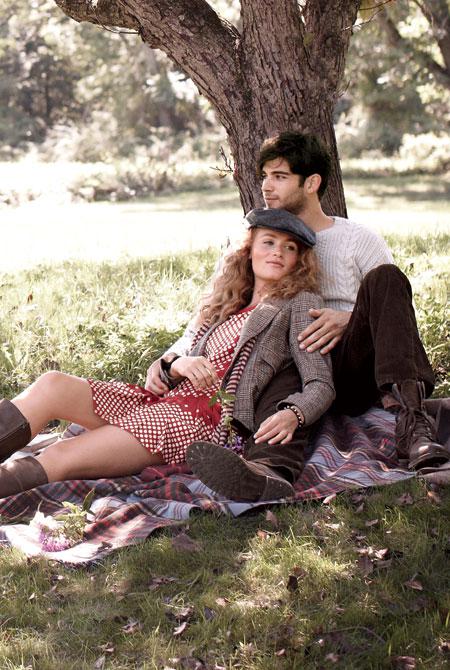 You are utilizing two Laws of Fashion at this point:
1. Balancing your look as far as volumes and fit, for more help on this see my quick post here.
2. Balancing your look with various styles (menswear and ultra feminine)
Check out this picture from one of my favorite blogs, Fashion Hypnotised: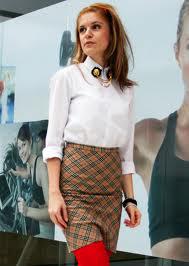 Chances are you already have a few menswear inspired pieces in your closet.  I like to think of my menswear pieces as work clothes. Since I often wear a lot of that style to work, so go for your work clothes section of your closet and start pairing it with the colored skinny jeans you usually wear on the weekend, add some random bangles and earrings and you will look amazingly chic.   If you don't have any menswear…Modcloth has tons of menswear inspired pieces to assist you in creating the perfect balance!