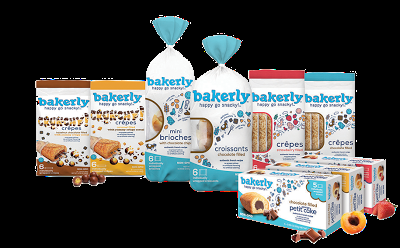 Ever since high school, when I studied the French language and culture, I have loved French food. Give me a crepe or brioche, and I'm in heaven! So, I was really excited to learn about a company called Bakerly, which was started by two guys from Brittany, France, who "decided to combine their efforts and talents to convince American consumers that crepes, brioches, and other traditional French products deserved a place in every American household." Now, it doesn't take much to convince me, since I've always loved French food, but I'm thrilled to hear that Julien and Fabian, those two guys from Brittany, are willing to convince the rest of our country to share my love of French food!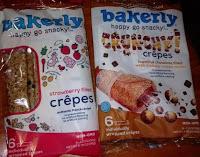 In addition to providing great-tasting products, Bakerly uses only "simple ingredients, honest origins"! In other words, "all products are non-GMO and completely free of preservatives, artificial coloring, artificial flavoring, zero high fructose corn syrup and zero trans fat." Whether it's milk, eggs or chocolate, they use only the best and most natural. And this is clearly evident in the taste. I was sent several Bakerly products to review, and I could not get enough of them. The first thing we tried were Bakerly crepes, and they were absolutely amazing! They come in four flavors: strawberry, caramel, chocolate and hazelnut chocolate. I received the strawberry and hazelnut chocolate, and can't decide which I liked more. The hazelnut chocolate contained crispy cereal pieces inside, and the strawberry was loaded with a jam-like spread that was positively addictive. The crepes were soft and fresh-tasting, and I loved that they were individually wrapped so I could easily eat them on-the-go.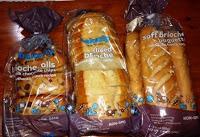 And Bakerly's bread products are out of this world. I served my son a sandwich using Bakerly sliced brioche, and he actually asked me what kind of bread it was because it tasted so good. He wanted to know if we could buy more! It has a sweet, rich taste. After eating it, you'll never want an ordinary piece of bread again. My other son grabbed a Bakerly soft brioche baguette and made a mini sub out of it! He loved how soft the bread was, and it was the perfect size for a small sub for lunch. As for me, my breakfast that week consisted of the Bakerly brioche rolls with milk chocolate chips. I actually tried to hide them from my boys because I wanted them all to myself, but they managed to find and devour them, too.
Naturally, after tasting these incredible Bakerly products, I rushed over to the Bakerly website to see how I could get more Bakerly items! Using their store locator, I was thrilled to find more Bakerly products at Publix stores here in South Florida. Believe me, I was chanting "C'est magnifique!" I hope you'll join me in getting some Bakerly products for your family. I highly recommend them and can't wait to try more Bakerly delights!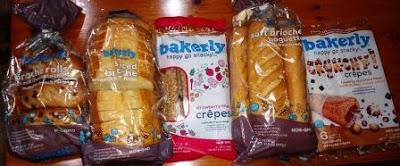 Follow Bakerly on social media:
Twitter | Facebook | Instagram

Disclosure: I received complimentary product samples to facilitate my honest review.