As my contribution to "Recipe of the month" challenge hosted by Janice who blogs over at Farmersgirl and Sue who blog over at a little bit of heaven on a plate, I have chosen a recipe from Nigel Slaters kitchen diaries II.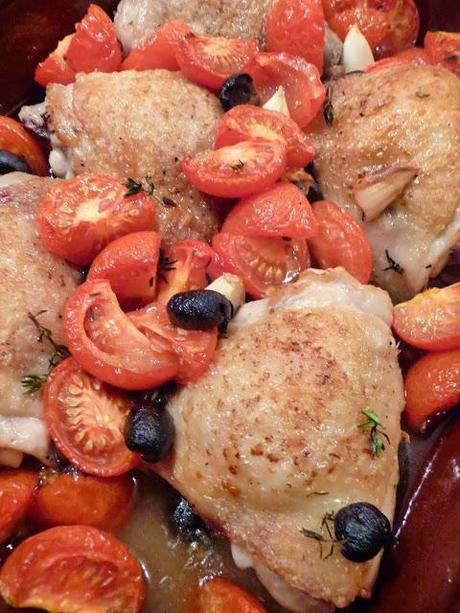 The recipe is on page 322 and is recipe from August in the book, I fortunately managed to get hold of some English tomatoes to make the recipe with and I always have chicken thighs in the freezer I thought I'd give it a try. I pretty much followed the recipe to the letter except I didn't have any green tomatoes as you can see from the photographs the recipe turned out well enough but was a little too moist for my taste, so if I made it again I would roast longer to burn off some of the meat juices.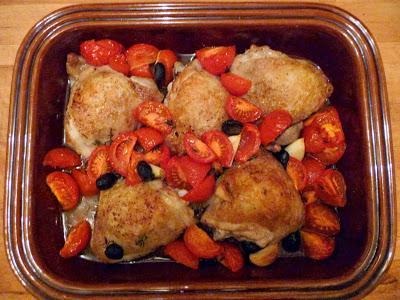 Nigel recommends you serve the dish with bread, rice or couscous to soak up the juices.
As stated above I'm taking part in "Dish of the month" hosted this month by Sue who blogs at "A little bit of heaven on a plate"