There was a super duper waiting period associated with the Hamilton Beach stuff. Ever since Blogadda and Hamilton Beach offered bloggers in India a chance to sample their high quality products, there was a real buzz in the air.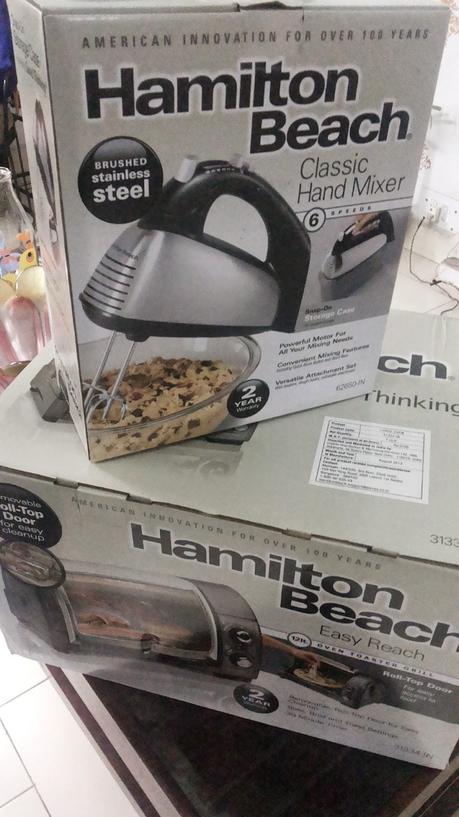 Naturally, I put my name in and without remembering that I have 3 ovens at home, I pitched in for another.
Maybe the Espresso Machine would have been a better idea.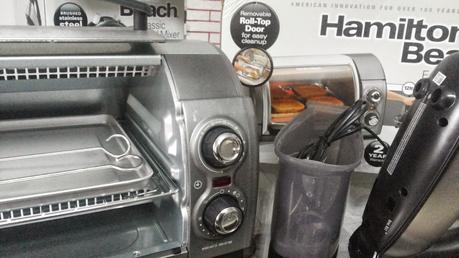 So after a long long wait...ttwo boxes with HCL stamped on them arrived.
We pulled the cartons out of the cardboard cases and opened them to reveal this spanky new super cute round oven.
And of course the nitro powered beaters. The hand blender has a six speed setting as opposed to my Phillips which has a three speed setting.
This also has a boost .AAlmost akin to a nitro powered shot like in mobikes...
For that one burst of power.
And it also has a little case to holf all blades..so no more scouting for blades.
Super cute.
The first try was these Bajra Cookies. So here goes.
For the


Bajra and Coconut cookies with whole wheat flour Atta Wholesome Goodness


You need
1/2 cup Bajra-Pearl Millet flour
1/2 cup whole wheat flour
1/2 cup desiccated coconut
1/4 cup butter
1 tbsp vegetable shortening or dalda
1/2 cup sugar
1 pinch salt
Cream the butter and the sugar and the Dalda together.
I had intended to try out the beater but electricity was unreliable that day.
Thus the sugar was also whole and not ground.
To the creamed fat and sugar add a tsp of water.
Mix.
add in the Bajra-Pearl Millet flour, Whole wheat flour atta and coconut.
Mix well and make small balls.
preheat the oven to 180°C .
Place the balls on the tray 6 at a time and lightly press.
Bake for 8 to 10 minutes. Place the cookies on a  metal rack till they cool and enjoy your cookies with tea or coffee.
The Hamilton Beach oven is super easy yo use .Even a small child child can operate it. The top comes off for easy cleaning. Only problem is that it is too small to allow me yo use any of my regular baking pans.
So a cake will be out of the question, but 12 mini muffins will be easy.
I have a LG 32 liter microwave with convention, a Samsung 28 liters Microwave and grill combo and a 40 liter Morphy Richards Convection oven ...this is too tiny in comparison.
Nonetheless, its cute.
And its Hamilton Beach.
So thank you Blogadda and Hamilton Beach for picking me and my baketitude to try out the oven.