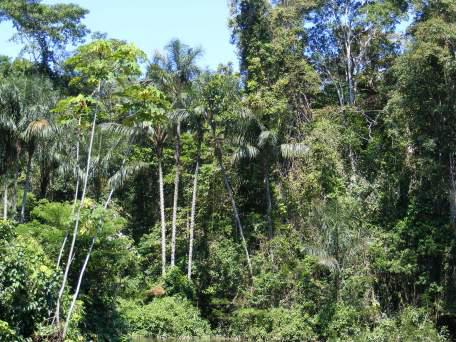 A new piece of government legislation on the verge of being passed in Brazil would loosen the restrictions on the amount of rainforest in the Amazon that farmers are allowed to remove. The new law would not only relax the laws on deforestation but would also offer partial amenities for farmers who had previously been fined for illegally destroying the rainforest.
Brazil's forest code which was passed in 1965 states that 80 percent of the property in the Amazon basin is off-limits. In other regions the figure ranges from between 20 and 30 percent depending on the ecosystem.
The farmers have always found a way to get around the rules and it is estimated that only 10 percent actually comply with the rules, fines and replanting. Under the new scheme any forest that was illegally cleared between 1965 and 2008 will become exempt from regulation.
"It's a disaster. It heightens the risk of deforestation, water depletion and erosion." Said Paulo Gustavo Prado from Conservation International – Brazil. Paulo believes that the new measures will result in a loss of approximately 10 percent of the rainforest.
Around 20 percent of the Brazilian rainforest has already been destroyed. The battle to save the rest of it rages on.
If you want to travel to South America and make a difference whether it be wildlife or human concerns then why not get in touch and find out more about our projects.