Simple vinaigrette based potato salad with bacon and Vidalia onion.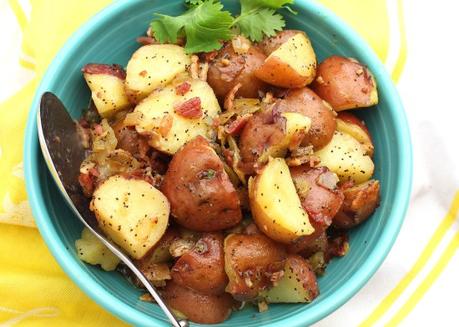 Bacon and Potato Salad with Sweet Vidalia Dressing
By Sue Lau | Palatable Pastime
My recipe of the day is one of two I am posting today- the bacon and potato salad with sweet vidalia dressing, with the group Improv Cooking Challenge, and also you will find another new recipe posting today for Cranberry Week, which is Cranberry Glazed Carrots. Make sure you get to see them both.
This particular potato salad I am posting is a bit of Southern-Amish-German potato salad, which is made similarly to some piquant green beans I like with the sweet and sour aspect, and of course, the caramelized onions are delicious.
You can serve this with just about anything- burgers, barbecue, sandwiches, pork chops- fried chicken, anything you like really. It is very versatile and homestyle. I do realize that the Vidalias might have gone out of season, but you can use whichever sweet onion is available to you locally.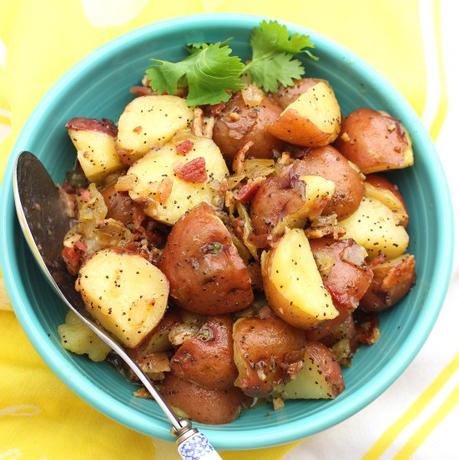 #ImprovCookingChallenge: Bacon & Onion
1 Ingredient + 1 Ingredient= Endless Possibilities
More Bacon and Onion Recipes:
The other recipes are linked, but on my platform, you have to click the button to go to that page. If you follow my blog, I am sure you have seen blue froggie before, as several blogging groups I participate in use it. Usually you might see the boxes here, but as I said, my host doesn't do that. But no problem.
Click on the hop link button to be transported to the other recipes: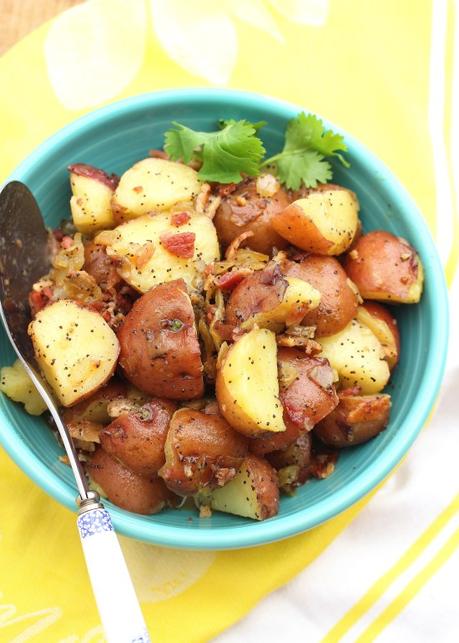 Bacon and Potato Salad with Sweet Vidalia Dressing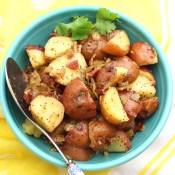 Ingredients:
Method: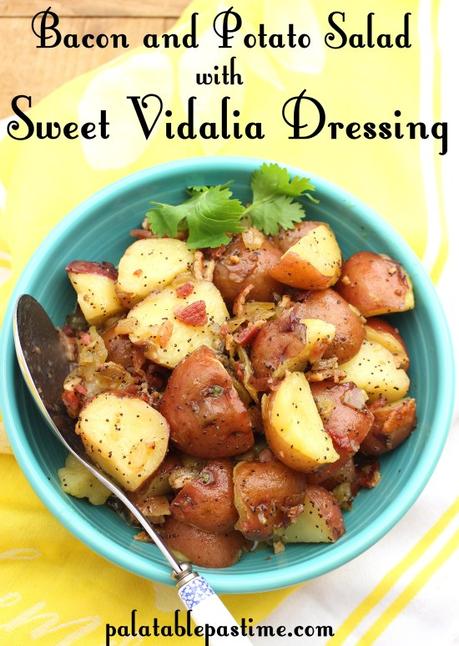 You Might Also Like:
Honey-Glazed Bacon Wrapped Ham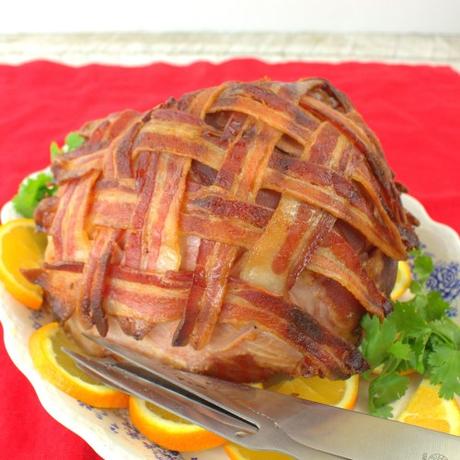 Wilted Lettuce Salad with Hot Bacon Dressing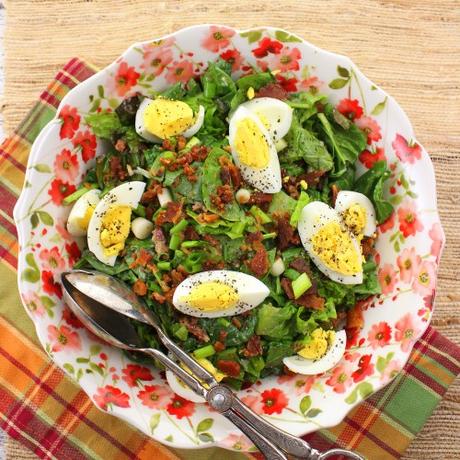 Potato-Mac Salad with Amish Boiled Dressing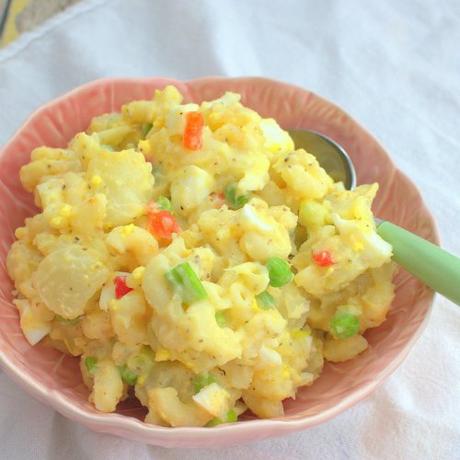 Bacon and Caramelized Vidalia Onion Corn Muffins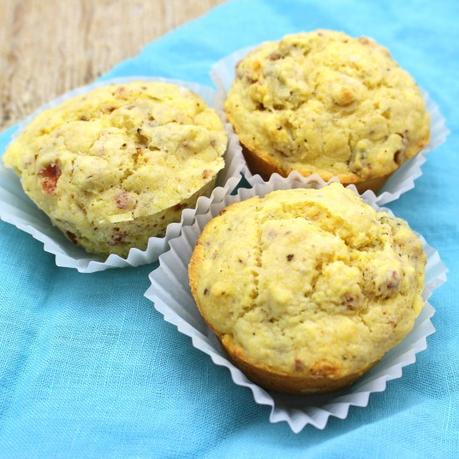 Guinness and Caramelized Onion Cheese Ball