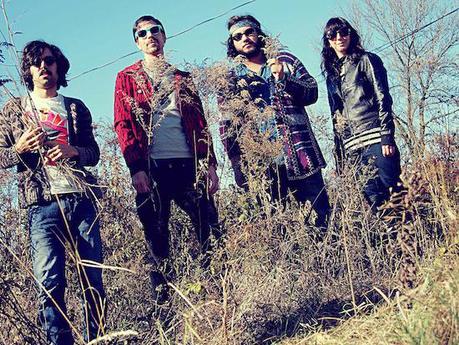 Rhythm & Rain – Backwords
A timely release for spring's showers, "Rhythm & Rain", the new song from Brooklyn outfit Backwords (@backwordsmusic), is a nugget of fuzzy beach pop that will leave you eager for more. With 60s girl group vocals that are cut with a harshness that recalls Pavement, this quartet isn't afraid to push towards psychedelic edges.
For those of you living in New York, you're in luck. Backwords has a nice string of shows coming up to bring sunshine to this rainy week.
May 10 — Brooklyn, NY — The Rock Shop w/ The Spinto Band
May 11 — New York, NY — Cake Shop w/ Hallelujjah The Hills
May 19 — Brooklyn, NY — Union Hall w/ Finding Fiction
Note: To download the track for free, simply right-click the link to the song at the top of the article, and there should be an option to "download".