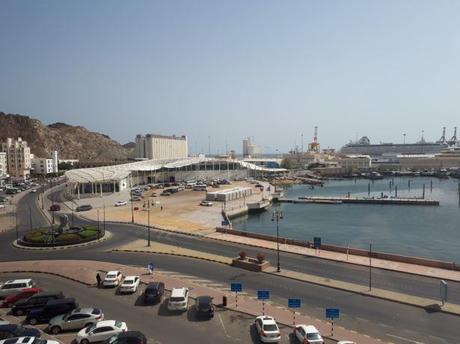 Backpacking in Oman: Top 10 Sights In Muttrah
On arrival in Oman in April 2018, I decided to stay in Muttrah. It's 4 kilometres from Old Muscat and sits right on the Gulf. Muttrah is a harbourside village that is officially part of the Muscat sprawl. Oman' s capital seems to never end though personally I saw the quaint and quittle Old Muscat as the country's official and genuine capitalski. Way oh way. #tourist
"Try not to look like a golfer" – Hindsight to myself.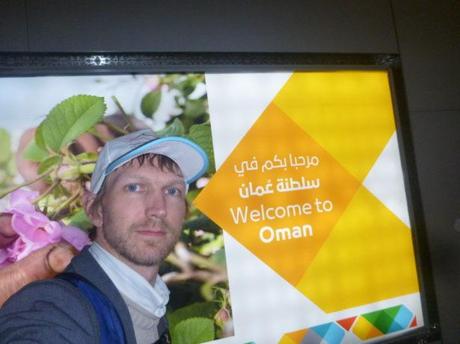 Backpacking in Oman: Top 10 Sights In Muttrah
I based myself in Muttrah at the superb Naseem Hotel where I was delightfully placed in room 42. The best room in the house for views over Muttrah harbor. By day I backpacked the sights of Muttrah on foot. It was a textbook top ten.
1.The Corniche
The seafront Corniche in Muttrah is brilliant for a stroll. I eveninged and dayed a brace of danders here. Start from the fish market and walk your way all along the seafront where the Gulf of Oman meets Muscat.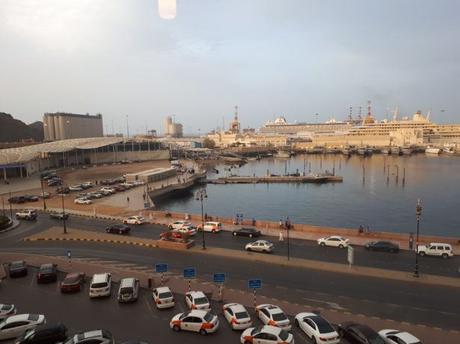 The Corniche in Muttrah, Oman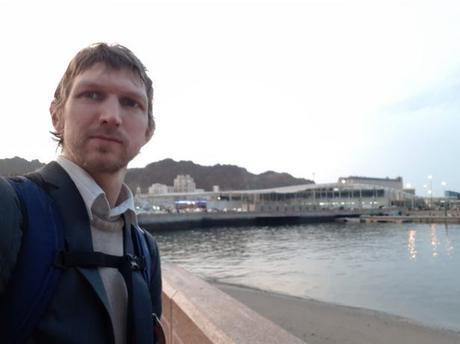 The Corniche in Muttrah, Oman
Along your walk you will encounter some of this top 10 list but also a few other curiosities such as fish monuments, shaded pavilions and information boards on the history of the Sultanate of Oman (The country's official name). I walked it about four times including a trip to Old Muscat and back.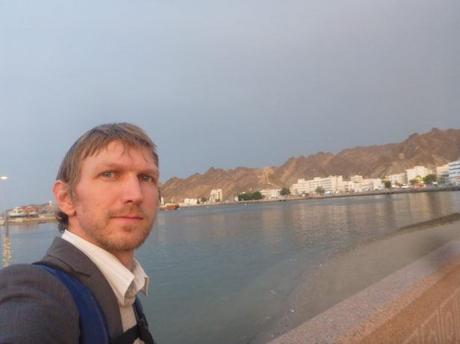 The Corniche in Muttrah, Oman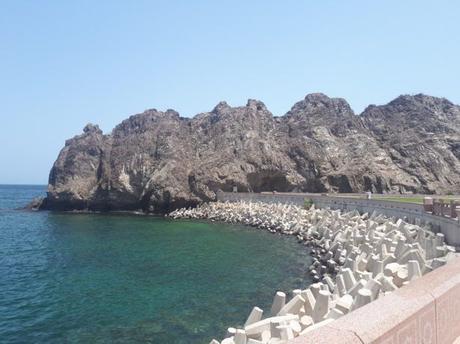 The Corniche in Muttrah, Oman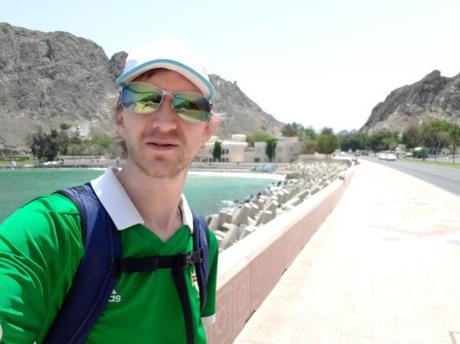 The Corniche in Muttrah, Oman
2.Fish Market
While Muttrah appears to be a little seafrontagative seaside village, it's also the city of Muscat's main shipping port and fishing zone. Large cruise liners come into the docks regularly so be ready for shiploads of English speakers here just off the cruise.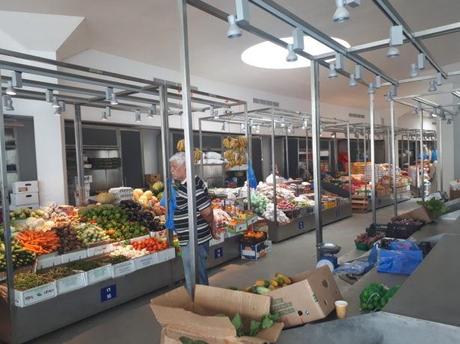 Fish Market in Mutrah, Oman
But the highlight of this seafront harbor for me was touring the fish market. Similar to the one in Jeddah (Saudi Arabia) with lots of local vendors on small stalls selling their daily catch.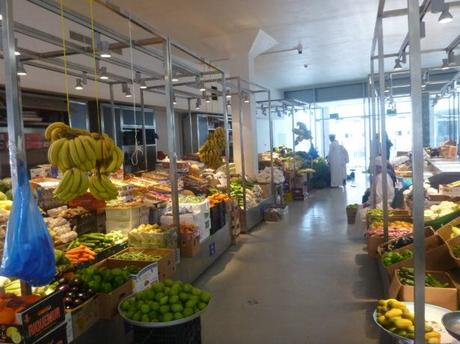 Fish Market in Mutrah, Oman
The fish market also has some impressive murals and a connectigatable fruit and vegetable market.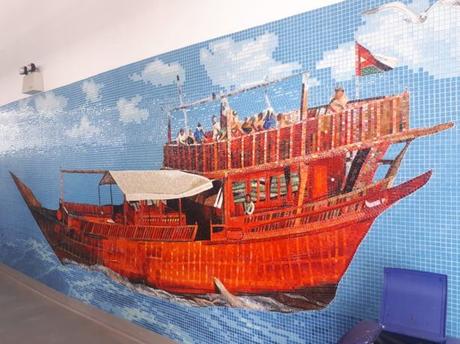 Fish Market in Muttrah, Oman
3.Seafront Mosque
Mosques are aplenty Oman over. For a small port, Muttrah boasts at least 10 mosques including some poked away on the back streets of the souqs. The seafront one has the most admirable design, and it is the Al Sayyidah Khadijah (AS) Mosque. Its minaret pierced the sky.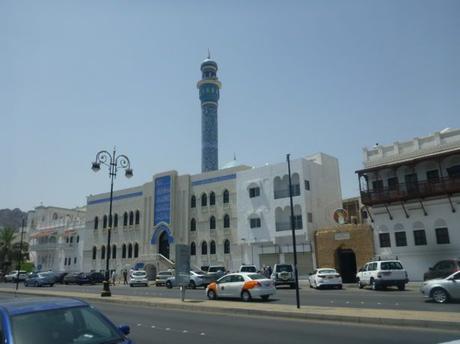 Seafront Mosque
4.Main Souq
Get your bargaining hat on for the main Souq! Its a splendid old fashioned market is full to the brim with clothes, souvenirs, household items etc. You can get postcards and fridge magnets here.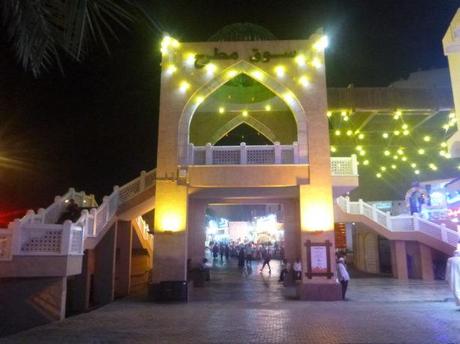 Main Souq in Muttrah, Oman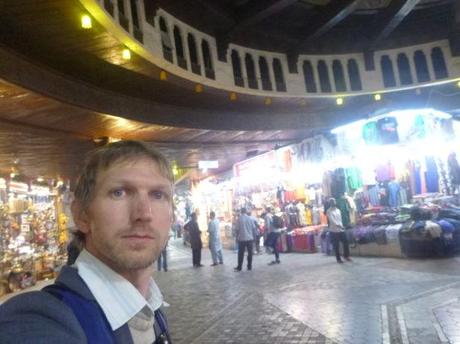 Main Souq in Muttrah, Oman
5.Gold Souq
Perhaps the highlight in Muttrah is the sheer size of the Gold Souq here.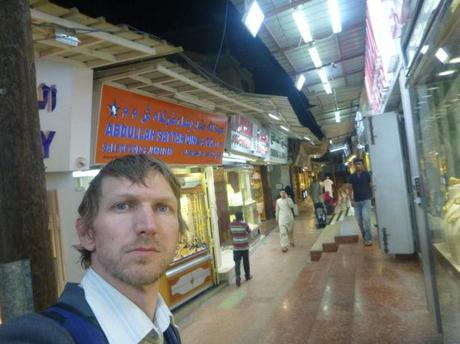 Gold Souq in Muttrah, Oman
I have backpacked through more souqs or bazars than I can remember so they can become tiresome. But i will put this one second only to the Dubai gold souq for sheer quantity of different vendors and the range of gold and silver.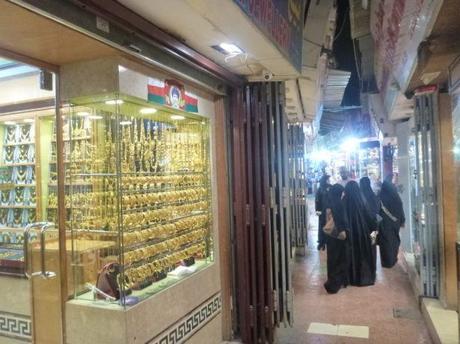 Gold Souq in Muttrah, Oman
6.Bait Al Baranda
One of a few recommended museums in the city, I headed to Bait Al Baranda. This is a historic townhouse from the 1930s which has been converted into a two storey museum aimed at telling the history of the city of Muscat.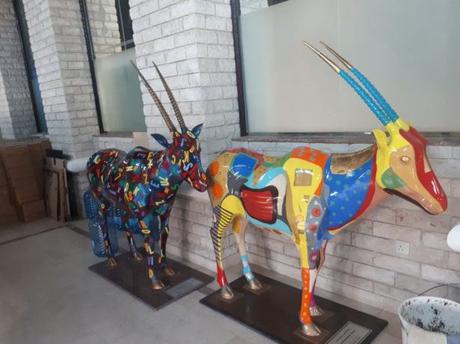 Bait Al Baranda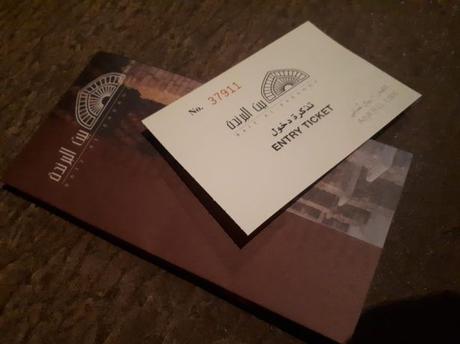 Bait Al Baranda
There is not much focus on life outside Muscat. However there is an interesting video in Arabic and English. There is a lot of information about the Portuguese invasions and occupation and an intriguing dinosaur on the ground floor is worth a look…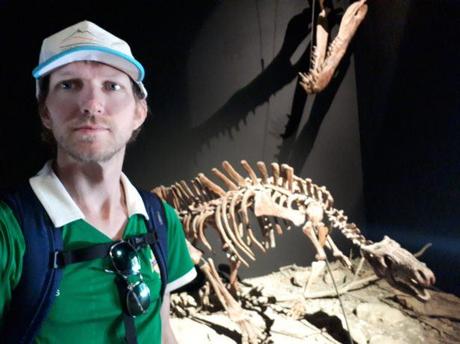 Bait Al Baranda – the special dinosaur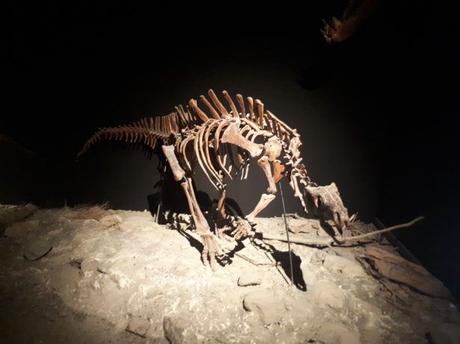 Bait Al Baranda – the special dinosaur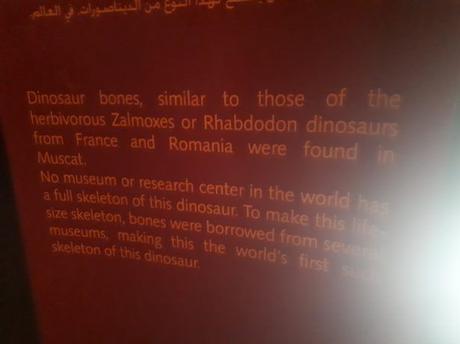 Bait Al Baranda – the special dinosaur
This is a rare dinosaur remake because the bones are taken from many different dinosaur remains from different countries until they had the entire skeleton. I was told it was rather rare. I also watched the upstairs video exhibition.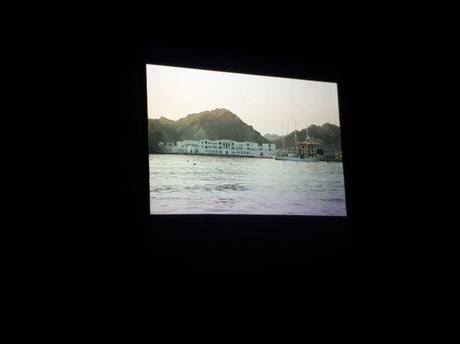 Bait Al Baranda
7.Mutrah Fort
My walk along the Corniche and Promenade took me past lots of Old towers and forts. The first of these was located on the edge of Muttrah and atop a hill. This fort was closed to the public during my visit (April 2018) but could well be open by the time you visit. Confusion came here as the fort was sometimes spelt as Mutrah Fort.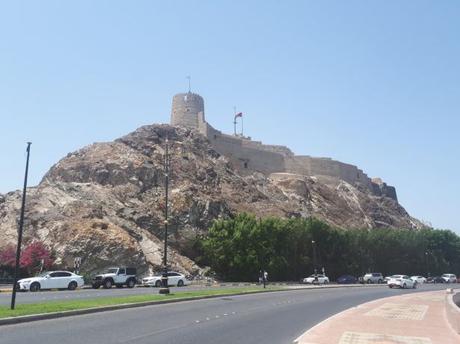 Mutrah Fort
8.Ghalya Museum of Modern Art
I'm putting this museum on the list for you rather than for me. I went inside but didn't pay the entry fee to see the museum as I was on a tight budget and never was immediately impressed by Islamic Art, even in Afghanistan, Iran and Qatar I often gave it a by ball. It was only one Riyal in but that seemed too much for me at the time as I had already backpacked a load of Arabic and Islamic Art museums on this trip and prior, including in Old Muscat.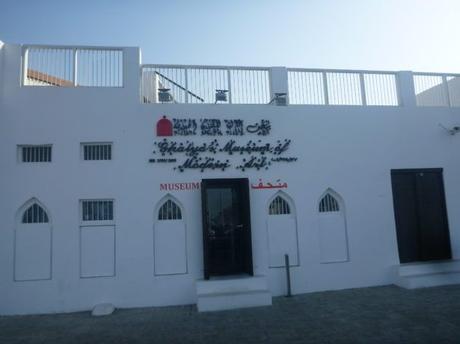 Ghalya Museum of Modern Art in Muttrah, Oman
9.Al Riyam Park
It was too hot for me to be hanging out in the park so I gave it a by ball. But it's fun for families here at Al Riyam Park which is at the final roundabout on the edge of Mutrah before the coastal road winds you down to the capital.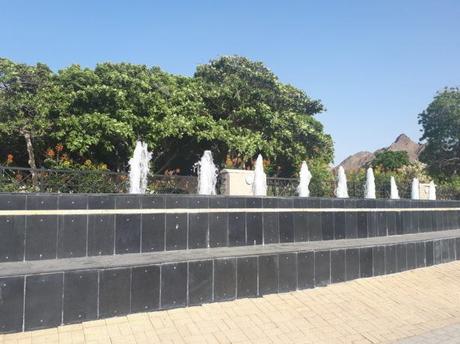 Al Riyam Park in Muttrah, Oman
10.Watchtower
To prevent invasions back in the day, there were a load of towers and forts built here. Check out the watchtower on the corner by the Gulf of Oman just beyond Al Riyam Park.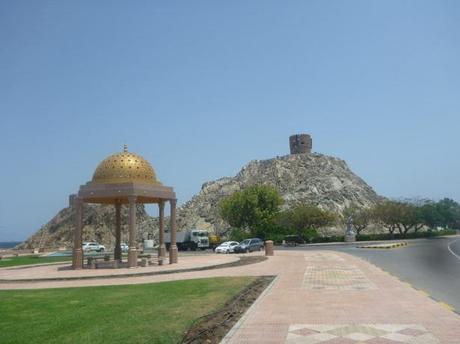 Watchtower
Overall Muttrah is a cool part of Oman to stay in and explore.
Here are some videos from my time backpacking in Muttrah in Oman:
Join 15,017 Monthly Readers! If you enjoyed this article and LOVE travel and SAVING money, get e-mail updates from Don't Stop Living – a lifestyle of travel! (It's Free) 😉 Jonny