Although Kenya and South Africa are well-known safari destinations, they are arguably becoming too popular. If you want a safari that is relatively free from overexposure, Namibia could be the safari destination you've been looking for.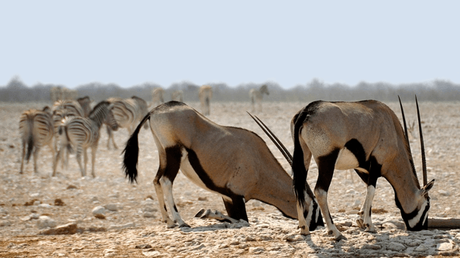 Backpacking in Namibia – The Ultimate Safari Destination
Image Source: Pixabay
As a country that is sparsely populated, the animals in Namibia can roam freely across vast areas unhindered by large inhabited areas and uncontrolled building developments. You might be thinking about how you see the animals and how do you know where to look, that is when the services of an experienced private safari operator come to the fore.
An experienced safari tour operator knows much more about the country than simply where the animals will be at any given time. They are destination experts who possess a vast amount of knowledge about the country and its people and pass this knowledge onto you so you can get the very best out of your safari. Tailor made private safaris in Namibia are available to suit almost every budget and give the tourist the best possible experience in this magical country.
Popular Namibia Safari Options
Generally speaking, there are two safari options that most people opt for when visiting Namibia, the Northern circuit and the Southern circuit, many people combine both for the full Namibia experience.
Etosha National Park is probably the jewel in the crown of a Namibian Safari, and you can expect to see all the animals you came to see and in combination with a breath-taking landscape you can see for yourself why Namibia is the ultimate safari destination. You can even see seals at Cape Cross vying for space on the crowded beach! Ask yourself where else can you see elephants, rhinos, lions, giraffes and seals on one safari? Nowhere else on earth, that's the answer.
Accommodation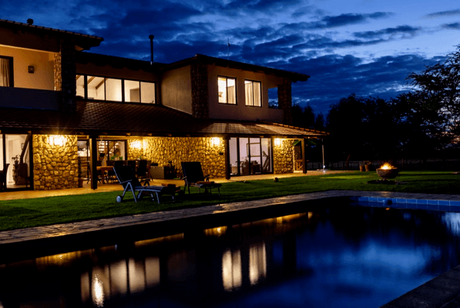 Backpacking in Namibia – The Ultimate Safari Destination
Image Source: Unsplash
There are many (not too many!) accommodation options both inside and outside Etosha National Park and depending on your budget you can select from anything from a traditional lodge to full five-star accommodation. Your tour operator will be able to go into more detail when you make your initial enquiry.
Other Activities
If you're not too tired after your safari experience, there are a whole host of other activities/destinations that you can enjoy for an additional fee, these include but are definitely not limited to:
Visit the Skeleton Coast Park
Visit the UNESCO Heritage Site of Twyfelfonteine
Visit Swakopmund – 2-3 days are recommended at this town. Activities on offer include sandboarding, dune buggy adventures, desert tours and even sea cruises!
If you'd like more information on these activities, speak to your tour operator who will be able to add them to your itinerary.
Namibia Safaris – The Best Of The Best
Due to its sheer diversity and range of attractions, Namibia is generally considered by many as the best safari destination in the world. Providing you book with an experienced tour operator, you should and will have the most memorable holiday of your life.
Join 15,017 Monthly Readers! If you enjoyed this article and LOVE travel and SAVING money, get e-mail updates from Don't Stop Living – a lifestyle of travel! (It's Free) 😉 Jonny