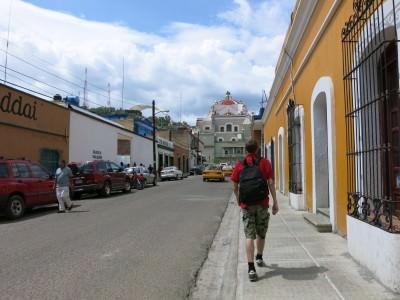 Backpacking in Oaxaca de Juarez, Mexico.
Oaxaca de Juarez comes as a pleasant surprise as you bus your way south of Mexico City. In the wake of a lot of air disasters, it was a wise move to use buses in Mexico and we had quite a few before heading to Guatemala. We arrived by bus into Oaxaca and decided on three days to enjoy the delights.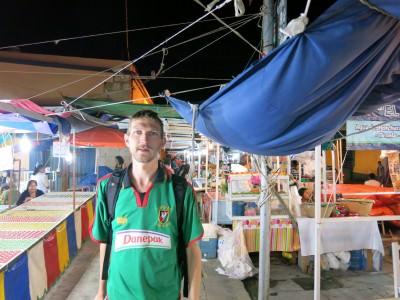 Backpacking in Oacaxa at night.
So to the city of Oaxaca de Juarez, more commonly referred to as Oaxaca, though that also refers to the region. We stayed in La Betulia bed and breakfast for 3 days, 3 nights. When you're here you'll love the vibe about the place. These are some of the best 10 things to check out when you're there.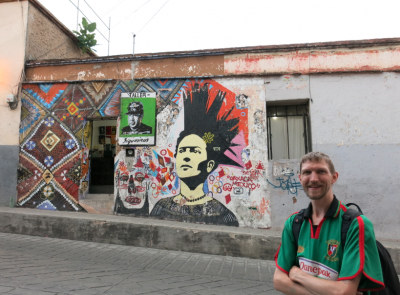 Cool grafitti in Oaxaca de Juarez, Mexico.
1. Plaza Santo Domingo
OK so most Mexican cities have squares and a lot of them feature a prominent church. The area around the square of Plaza Santo Domingo is lively, colourful and pretty. Day and Night it's a great place to hang out and eat and drink in the many bars/restaurants around it.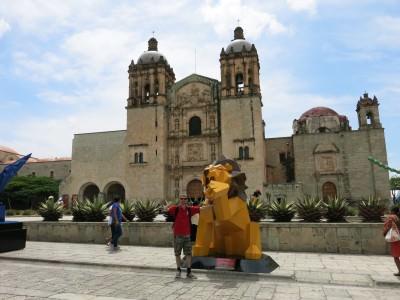 Plaza Santo Domingo, Oaxaca.
2. Mercado Central de Abastos
This is the "local's market" and hence why we went here. It's not full of tourists and is over crowded and under-priced. That said, the touristy markets actually have more quirky and cool things for sale, but you should make a visit to eh Central de Abastos market. Just be aware it's busy so keep an eye on your bags and pockets at all times.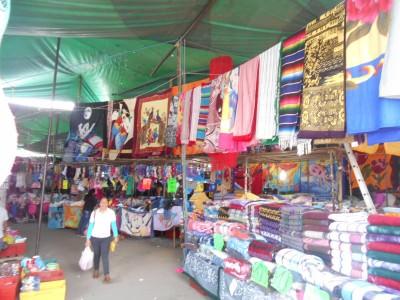 Central de Abastos Market in Oaxaca.
3. Basilica de Nuestra Senora de la Soledad
This massive Catholic Church is worth a look. Fantastic architecture and art inside. A great place to pray and feel at peace and religion is a big thing here in Mexico. The Basilica also has a small museum.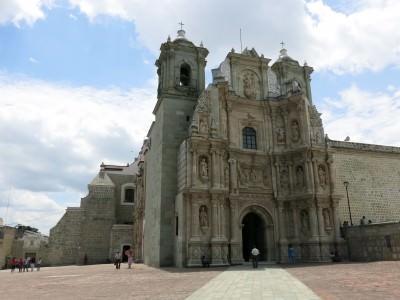 Basilica de Nuestra Senora de la Soledad.
4. Mercado 20 de Noviembre
This market features food, drink and tequila and is adjacent to the Mercado Benito Juarez.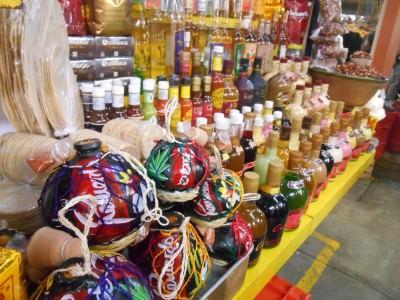 Tequila at 20th November Market
5. Convento Santo Domingo
This is the church in the square Santo Domingo.
Convento de Santo Domingo in Oaxaca.
6. Zocalo
Similarly to Mexico City, there is a Zocalo square here. here are a lot of "squatters" in tents which makes the place completely manic – it's completely safe though and there are vendors everywhere selling all sorts of things!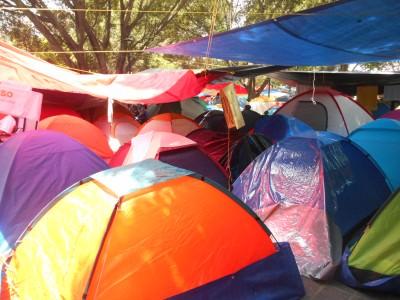 Squatters in tents at Zocalo, Oaxaca de Juarez.
7. Mercado Benito Juarez
Yet another market and this one is indoors and features ice cream kiosks (selling tequila ice cream) as well as your usual souvenir and clothes stalls. Pretty big and cool to walk around.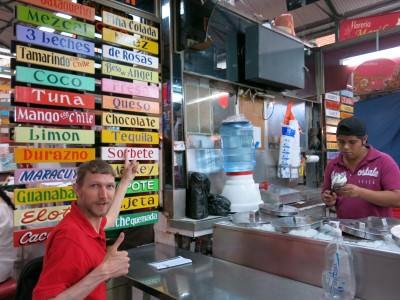 Tequila ice cream in Mercado Benito Juarez
8. Mercado Artesanas
OK so we were lucky with this one as there was an arts market on at the time of our visit. It's not an all year round thing, but ask around when you get to Oaxaca as if there is an Art market you should definitely check it out!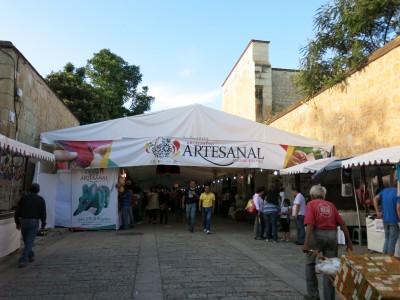 Artesanal Mercado in Oaxaca.
9. Tamal Festival
A big surprise was also that our trip to Oaxaca coincided with a Tamal festival. This has music on a stage and loads of people sitting around watching, eating and drinking. The stalls sell this food wrapped in corn and a milky nutty drink so we indulged in both and enjoyed the festival.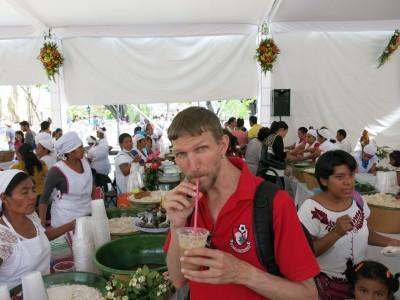 Sipping some nutty milky drink at the Tamal festival.
10. Cathedral
The main Cathedral dominates the area around the Zocalo and is really worth checking out.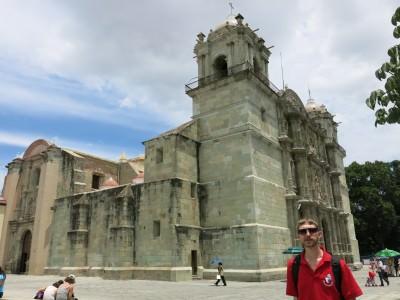 Main Cathedral in Oaxaca de Juarez.
As well as touring Oaxaca de Juarez and enjoying the city, we also headed out to Monte Alban World Heritage Site which is a great place to see when you're there.
Here are some of my videos from backpacking in Mexico through the pretty streets of Oaxaca de Juarez.
Join 13,000 Monthly Readers! If you enjoyed this article and LOVE travel and SAVING money, get e-mail updates from Don't Stop Living – a lifestyle of travel! (It's Free)

Jonny