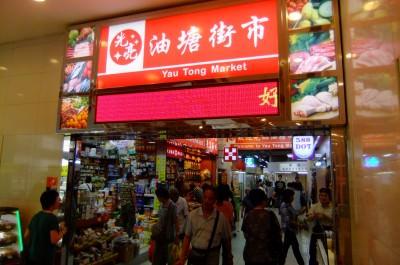 Yau Tong – yet another busy part of Hong Kong – this one on the east of Kowloon is by the harbour
So when I'm not hardcore backpacking through endless towns on this planet, I try to base myself out in Hong Kong and need to catch up on some posts about arguably my adopted "home". Yau Tong is yet another busy part of Hong Kong – this one on the east of Kowloon is by the harbor. It's not the most obvious backpacker spot of course, its one of the more hardcore Chinese parts of the Kong, but then again I find beauty and marvel everywhere I go. I haven't written enough about Hong Kong yet on here, I could fill a separate website (future project) with my expert tips on over 100 neighbourhoods in and around the city so it's time to write some more about it. Get your fix of these five things to see and do in Yau Tong, which is on the Kowloon side.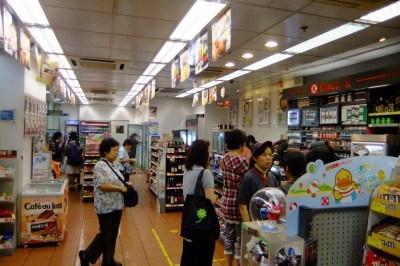 Backpacking in Hong Kong: Top 5 Things to See and Do in Yau Tong
1. The Grove Cafe
This is the "local" down Yau Tong. It is also the place where China meets the West in terms of atmoshpere and cuisine. A healthy range of "Western" (hate that term by the way but it's the only way to make others fully understand my meaning) dishes mix with Happy Hour beers here.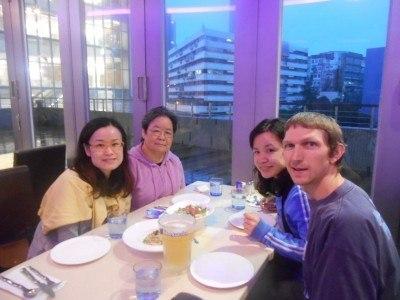 Dinner in the Grove Cafe in Yau Tong
It's the only bar like this within a 5 mile radius and effectively speaking, when I'm based in Lam Tin, this is my local (being a 20 minute dander only).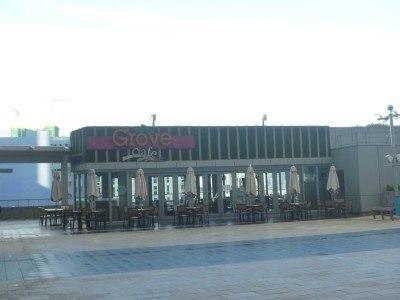 Grove Cafe, Yau Tong, Hong Kong
2. Viewpoint over Hong Kong Harbour
Surprisingly Yau Tong provides us with some of the best views for sunset (and at all times) over Hong Kong harbor. If you are in one of the flats by the water, you'll have a marvelous view. However – head down to the MTR station and round the back platform for some epic views. Even the locals take self portraits here.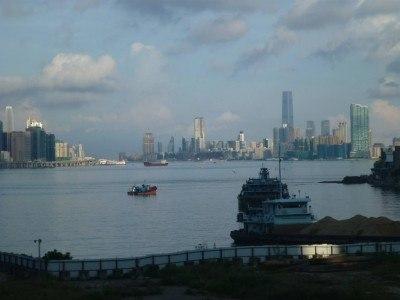 View over Hong Kong harbor from Yau Tong
One of the reason the views at Yau Tong are worth checking out is because you can see both the Kowloon side and the Hong Kong Island side at the same time here.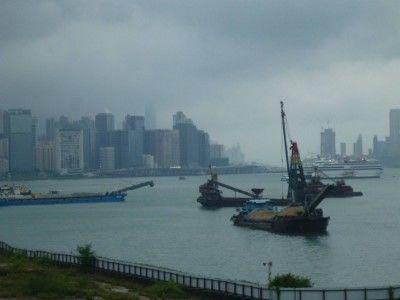 Marvellous views at Yau Tong
3. Stopover Hub
Yau Tong has become a bit of a stop over hub, the reason being, it is where the purple Tseung Kwan O line meets the green Kwun Tong line. You might be here to change trains or buses, and they also have a link out to the New Territories where I toured extensively to places like Sai Kung, Tseung Kwan O and about 20 spots that I can't remember the Chinese name of!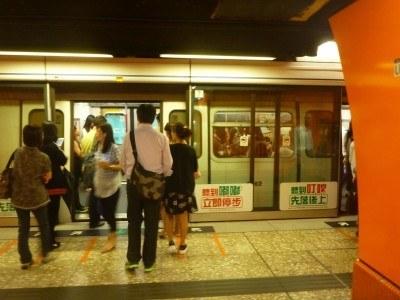 Changing trains at Yau Tong
Most of the public transport in and around Yau Tong has signs written only in Chinese – but the locals are so helpful and due to the number of people wanting private tutoring, the younger generation always like to help tourists and speak English to them.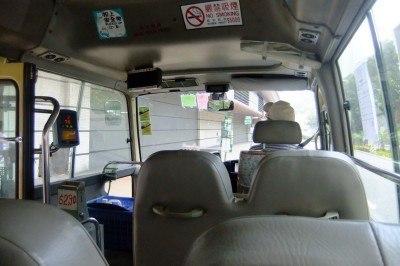 On a minibus to the New territories
4. Domain Shopping Mall
If you ever want to see a swanky shopping center in Hong Kong that is full of locals yet completely bereft of foreigners then Domain is the place to be. A 4 storey shopping mall that often has live music on and a range of popular local shops and restaurants.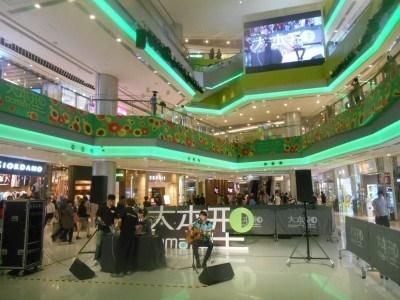 Domain Shopping Mall, Yau Tong with some free live music
5. Yau Tong Market
Yau Tong Market is the gem of the five. Local markets in Hong Kong are what I would call the "real Hong Kong" (not that any of it is fake but you know what I mean). Prices in Yau Tong market are not inflated, nobody speaks a word of English and it smells that Chinese smell – fish, food cooking and fruit and veg.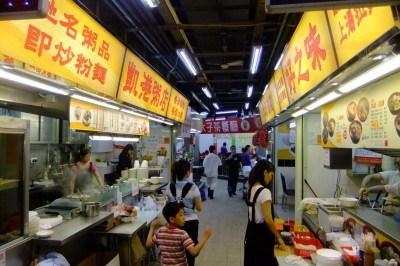 Food stalls at Yau Tong market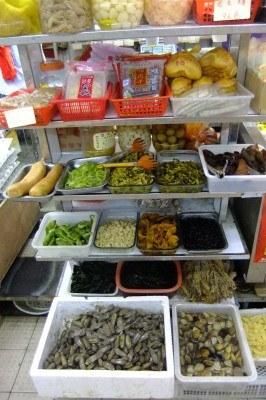 Yau Tong market
The food market in Yau Tong has all sorts of cuisines to suit all tastes and if you turn up as a foreigner expect to get a few looks. They're not too used to non-Chinese buying stuff in this market. Food here is ridiculously cheap and keep your eye open for bargains.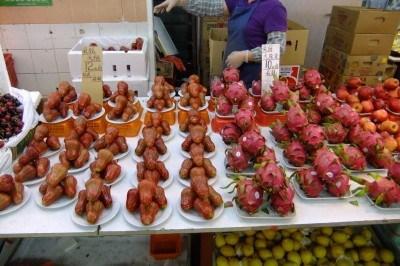 Local fruit in Yau Tong
So I hope that keeps you occupied when you head backpacking in Yau Tong. Here are some videos from my days exploring Yau Tong.
Join 15,017 Monthly Readers! If you enjoyed this article and LOVE travel and SAVING money, get e-mail updates from Don't Stop Living – a lifestyle of travel! (It's Free) 😉 Jonny