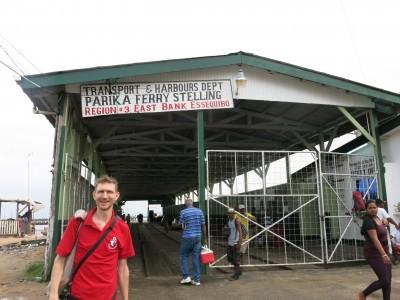 Backpacking in Parika, Guyana – by the ferry terminal.
One of the things that fascinates me most about travel is the way we end in towns in the middle of nowhere, in fact towns we hadn't even heard of until that day of travel. One such town, was the riverside town of Parika in Guyana.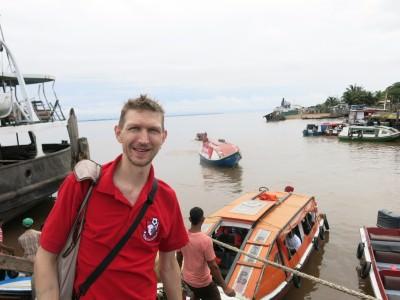 Harbourside in Parika, Guyana.
Guyana was very untouristy and yet we did some cool things there, we toured the awesome Kaieteur Falls, relaxed on Sloth Island, crossed back and forth from Suriname, checked out the capital city of Georgetown as well as three other small places: Parika, Bartica and Falmouth. I'll try and cover all three eventually on here (you know how it is – I'm backpacking in Guatemala at the moment!), first up was Parika so here's my overview.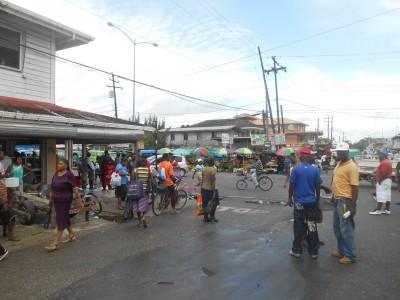 Parika, Guyana.
Getting to Parika
You can travel by road from Georgetown, across the Demerara Harbour Bridge and the journey took us about an hour. We were part of the Dagron Tour that day to Sloth Island and the price included the transport. You can also get a minibus from Georgetown and they leave regularly.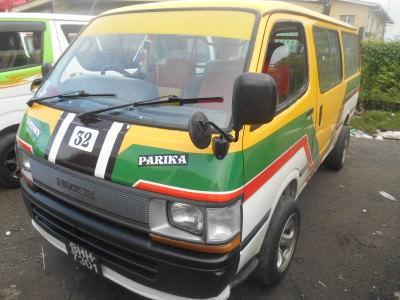 Minibus to Parika.
About Parika
Parika is a riverside market town. It's also classed as a "township" and only about 4,000 people live here – mostly Guyanese but also some from Brazil. It's heavy on produce and agriculture and is unique for being the only town in Guyana where the banks open on a Sunday. In fact, on my travels, this is one of the only towns in the world that I have been to that opens on a Sunday. Nice wee fact.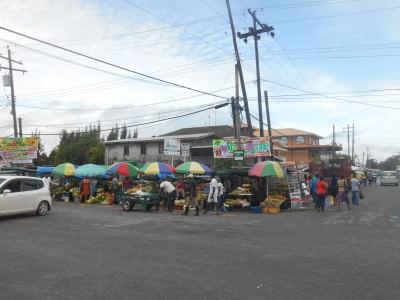 Markets of Parika.
What we did in Parika
It was a quick stop over on route to Bartica, and again on the way back, but I'll remember it fondly. Here are the three main things we did in Parika:
1. We toured the markets
Parika is swarming with people selling stuff. Fake DVDs and fruit being the two obvious ones.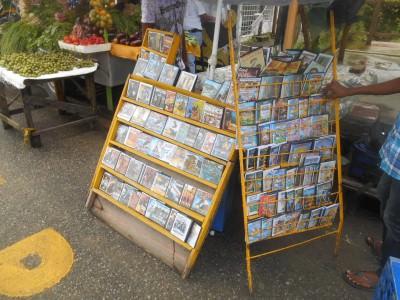 Markets in Parika – CDs/DVDs.
2. We got the boat to Bartica
Parika sits on the banks of the Essequibo River and boats come in and out all day long. We headed over to Bartica first on a boat. You pay your money and wait until the boat fills up. Even for locals it's not that cheap though. The boat to Bartica was $30 US return!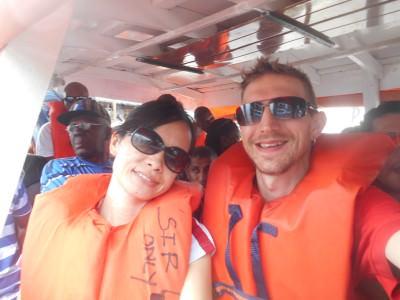 On the boat to Bartica, Guyana.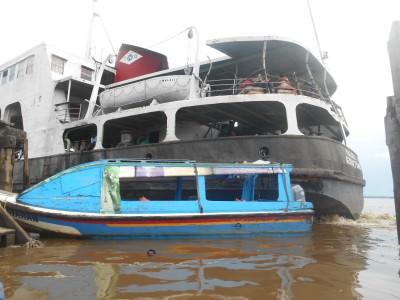 Boat to Bartica.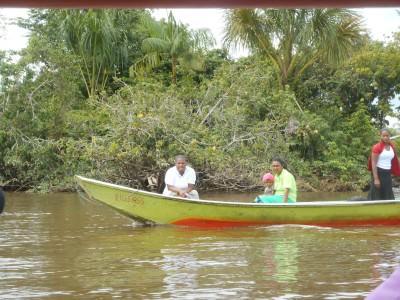 Sailing on the Essequibo near Parika.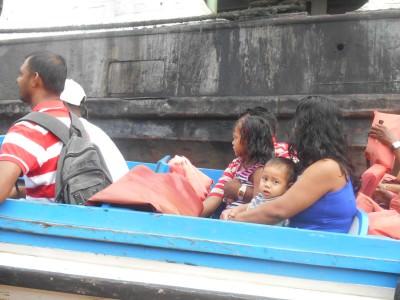 Leaving Parika harbour.
3. We went to the pub and watched the World Cup!
Costa Rica and Greece had gone into penalties and we nestled up against a bar called Fat Head's near Parika harbour to watch the drama unfold. They had a load of Guinness adverts up but I stuck to the local brew.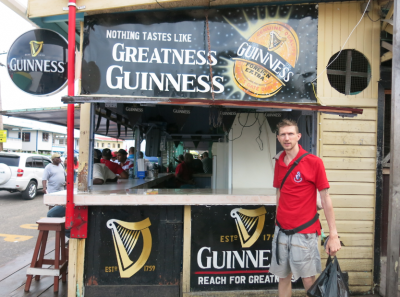 Fat Head's Bar, Parika, Guyana.
Everybody wanted Costa Rica to win! I got myself a cheap Banks beer and we watched the match!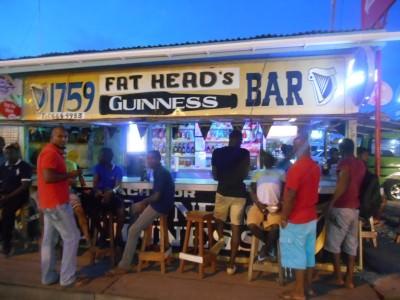 Fat Heads Bar, Parika, Guyana.
And after penalties, Costa Rica went through!! This was one of 15 different places I watched the World Cup second round matches. After that we headed back to Georgetown.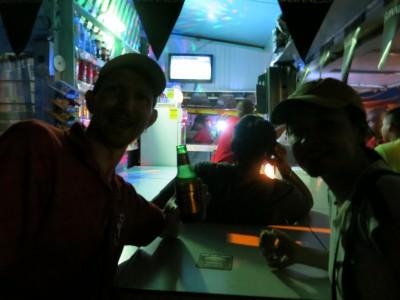 Watching Costa Rica beat Greece on penalties in Fat Heads Bar.
My videos from the day we passed through Parika in Guyana:
Join 13,000 Monthly Readers! If you enjoyed this article and LOVE travel and SAVING money, get e-mail updates from Don't Stop Living – a lifestyle of travel! (It's Free)

Jonny