When backpacking in Costa Rica, the city of Alajuela is most definitely not on most people's tourist trail. However, my final flight out of Costa Rica to the USA was from San Jose international airport, which is actually closer to Alajuela than it is to San Jose. So after touring San Jose with author Michael Miller, I decided to spend my final two nights here in Alajuela.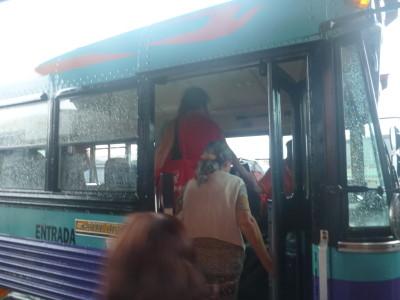 Boarding a bus in Alajuela, Costa Rica
In fact, I stayed in a cool mountain resort called Hotel Linda Vista Montana, a few kilometres outside Alajuela itself. As well as exploring Grecia and Zoo Aves (to see the toucans) in the region, I also toured the city of Alajuela. I was surprised to learn that this is in fact Costa Rica's second biggest city, though it's no beast!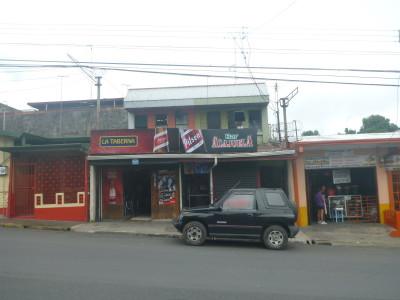 A pub in Alajuela, Costa Rica's second biggest city.
I have to admit, it's not an instantly loveable city. Too many bus stations with unclear bus numbers, not much to see or do, but a few main sights made it worthwhile and in the end I was happy just to relax at my resort. Still, if you make it to Alajuela, here are my top 5 sights aside from the sights outside the city such as Zoo Aves.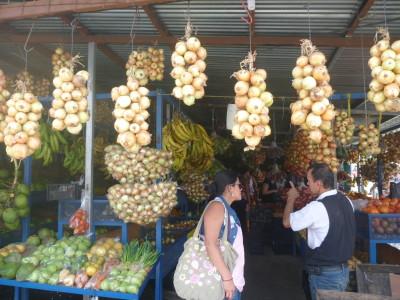 Backpacking in Costa Rica: Top Sights in Alajuela.
1. Alajuela Cathedral
White and very similar to the cathedrals I have seen in Panama, Peru and Nicaragua, this is overlooking the main square. Worth a dander round.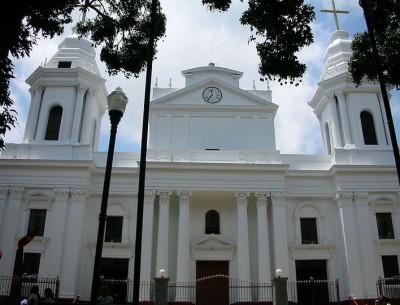 The main Cathedral in Alajuela
2. Estadio Alejandro Morera Soto
If you follow football you will know that Costa Rica got to the Quarter Finals of the World Cup in 2014 (the same year I visited). In fact they were unlucky not to reach the Semi Finals, only a penalty shoot out knocked them out and we all know the Dutch Keeper Krul is a complete twat. The stadium here is called the Estadio Alejandro Morera Soto and is the home of the team Liga Deportiva Alajuelense. They play in the same colours as my team, AFC Bournemouth, unfortunately I couldn't get inside the stadium the day I went.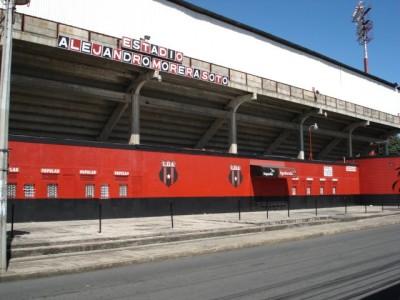 Estadio Alejandro Morera Soto
3. Juan Santamaría Museum
Alajuela is the home of the famous Juan Santamaría, one of the most famous figures in Costa Rican history.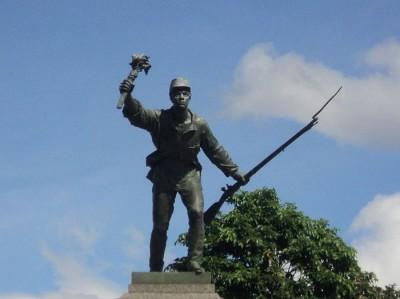 Statue of Juan Santamaria
4. Parque Central
There weren't too many inspiring things in and around Alajuela to be honest and the Parque Central is kind of a hub that locals congregate in and around.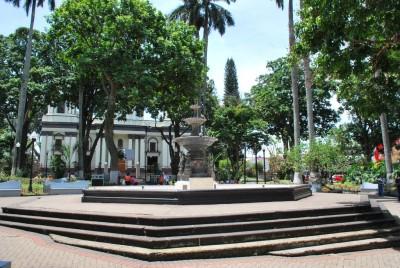 Parque Central in Alajuela
5. Corazon de Jesus
This small church sits in yet another square in the city that overlooks a smaller football pitch. It's green and white and called the Corazon de Jesus.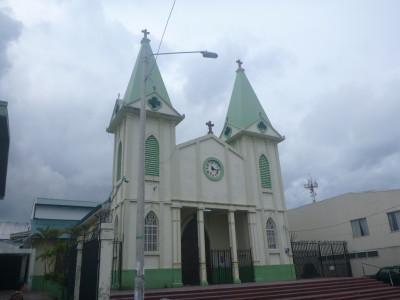 Corazon Church in Alajuela
Here are some videos from Alajuela:
https://www.youtube.com/watch?v=fjQ2_vVdUbg
Join 15,017 Monthly Readers! If you enjoyed this article and LOVE travel and SAVING money, get e-mail updates from Don't Stop Living – a lifestyle of travel! (It's Free)
Jonny