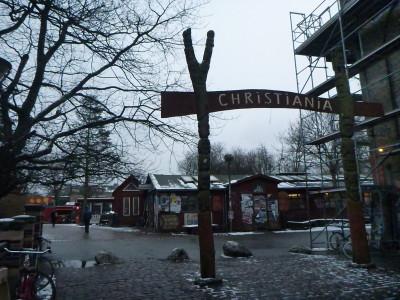 Backpacking in Christiania: An Independent Republic Since 1971
Here we go again. Off backpacking into some off the wall wacky self declared Republic, this time – Christiania. Housed sneakily within the compounds of Copenhagen, Denmark this place has a hazy chilled out charm like no other self declared republic, freetown, neighbourhood, commune, country I've been to before.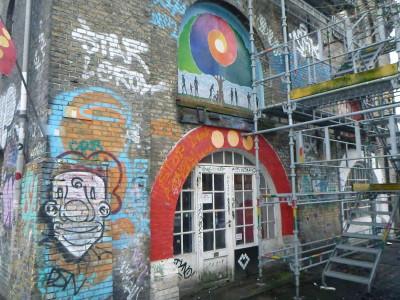 Freetown Christiania
But why am I preaching about some cool unknown republic like everybody cares? The truth is they intrigue me. What makes people tick? Why are borders where they are? Why do some people not feel part of what they are geographically part of? Or what they are politically part of? I buzz off my trips to quirky spots like Christiania.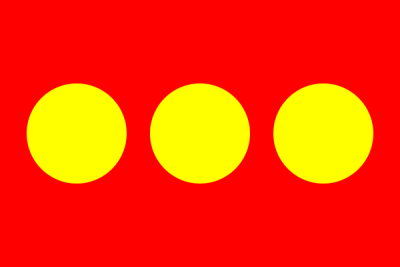 The quirky flag of Christiania the Freetown.
One reason I may like these types of places might be because of where I'm from. Growing up in Northern Ireland springs to mind. A country where even some of my friends and residents don't agree with the country's existence. I always thought that was crazy by the way. We are six counties. We are Northern Ireland. I love my people in those six counties as long as they agree that Northern Ireland is a country. Geographically we're on the same island as Ireland. Politically we're part of the United Kingdom of GB and NI. Essentially we are sailing our ship alone. Northern Ireland is a country that punches head and shoulders above its weight, time and time again on the world stage. Yet some people within Northern Ireland don't want it to exist. That's freedom of speech, beliefs and democracy for you.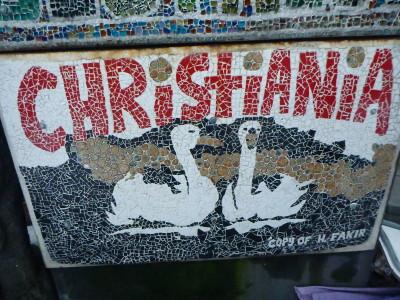 Art in the Republic of Christiania
In contrast, in Copenhagen in Denmark some of the residents once upon a time chose to create their own funky freetown republic within the compounds of the city. Similarly to my jaunts to Uzupis, Artsakh and Transnistria my visit to Christiania was one I was hugely excited about. It was also one I knew little about before my trip. I had no real idea what Christiania was all about or even whether it would be that much different to the rest of Copenhagen.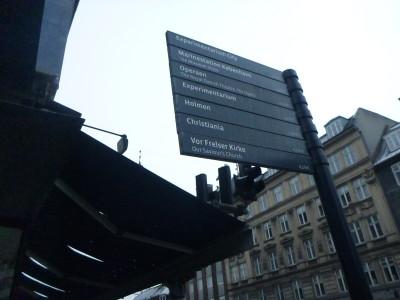 A signpost in Copenhagen for Christiania.
Thanks to Gezza Mandy, who is a follower of mine. Gezza alerted me of the existence of Christiania after I Facebooked photos of The Republic of Uzupis in Lithuania. I had a quick check online and while you can't get visas, evictions or passport stamps in Christiania, it is very separate in so many ways to Copenhagen and Denmark that it will definitely get its own tab on Don't Stop Living. Counting it as a country or a republic is a bit far fetched but one thing is certain – Christiania is noticeably different to the rest of Copenhagen and being an Anarchist Republic, not a single Denmark flag flies within. They have their own flag, souvenirs, beer, border and laws.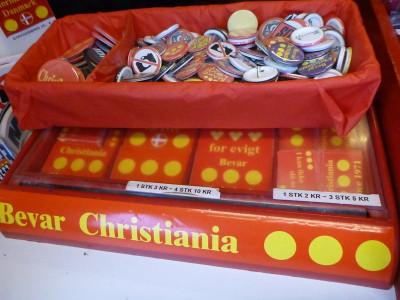 Christiania Souvenirs
In terms of getting to Christiania, well it's a case of leaving central Copenhagen onto the island of Christiansborg, then crossing into Christianshavn then walking to Christiania – a full guide of getting to Christiania on that post. Here is some brief information on the place before I launch into another post of backpacking sights in Christiania to see and do there.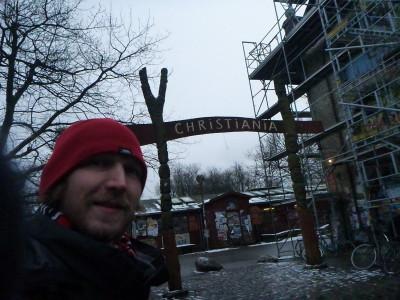 The famous Christiania Entrance Gate Selfie
Information about Christiania:
Christiania, also known as Freetown Christiania (In Danish: Fristaden Christiania) is a self-proclaimed autonomous neighbourhood mini "republic" of about 850 residents, covering 34 hectares (84 acres) in the borough of Christianshavn in the Danish capital city of Copenhagen.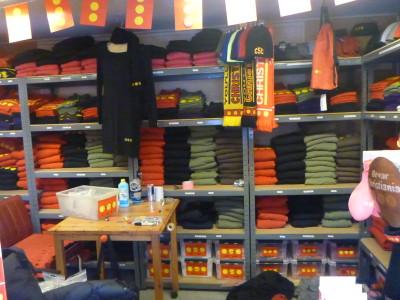 Souvenir Shop in Christiania
Christiania has its own flag, border, laws and has also issued its own stamps and coins in the past. There is also a Christiania beer and the country appeared on a list of top 10 bizarre Micronations. Civic authorities in Copenhagen regard Christiania as a large commune, but the area has a unique status in that it is regulated by a special law, the Christiania Law of 1989, which transfers parts of the supervision of the area from the municipality of Copenhagen to the state. It was closed by residents in April 2011, whilst discussions continued with the Danish government as to its future, but is now open again. Christiania has been a source of controversy since its creation in a squatted military area in 1971. Its cannabis trade was tolerated by authorities until 2004. Since then, measures for normalising the legal status of the community have led to conflicts, police raids and negotiations which are ongoing. Among many Christiania residents, the community is known as "staden" ("the town"), short for "fristaden" ("the freetown").
Name of Country: The Freetown of Christiania
Currency: Danish Kroner (Euros and Swedish Kroners can be exchanged in Sunshine Bakery)
Official Language: Danish
Independent Since: 1971
Official Flag: Red rectangle with a hat trick of yellow circles on it
Population: 850 – 2,000
Official Language: Danish (English is widely overheard and spoken in Christiania)
Government: Anarchist Community
Here are some of my videos from backpacking in Christiania:

Join 15,017 Monthly Readers! If you enjoyed this article and LOVE travel and SAVING money, get e-mail updates from Don't Stop Living – a lifestyle of travel! (It's Free)

Jonny