Joe Carini is an artist, designer, experimenter, carpet maker and collector, and a native of Brooklyn. He studied antique rugs and researched renewable materials in Nepal and Tibet for fifteen years before launching Carini Lang. CL is one of the last rug makers in the world using Tibetan hand-knotting techniques and creating dyes from scratch.  (Carini Lang)
Back Against the Wall: Carpets in Street Art  is a collaboration by Carini Lang and 20 street artists. Fifty unique carpets have been hand-woven in Nepal and are now on display in the Carini Lang showroom in Tribeca.  
Last Wednesday night, Carini Lang opened their showroom for a preview.  The showroom was filled with the downtown art crowd, the walls dripping with the colorful, fresh one of a kind designs. Immediately we had the desire to touch the beautifully woven carpets but resisted as we milled around the room.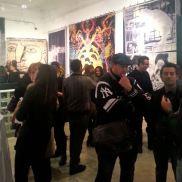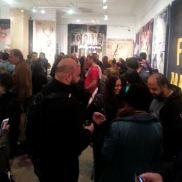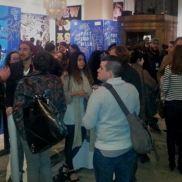 The collection is complete with bold, graphic and juxtaposed pieces straddling fine art and street art. As part of the exhibition, there was an installation wall available for artists to leave their tag.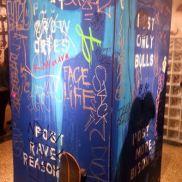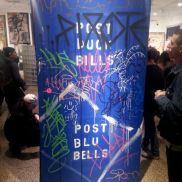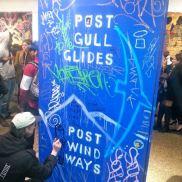 The Artists:  COST, RAE, DAIN, BEAU, JIM JOE, ENX, RUSK/JULIAN GILBERT, KOSBE, ELIK,PIXOTE, ELLE, BASER, TAXI, PERU ANNA ANNA PERU, BEN EINE, THIRD WORLD PIRATE, STINKFISH, EARSNOT and  READER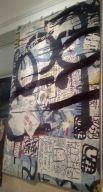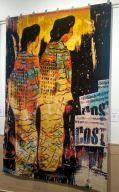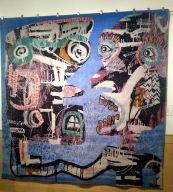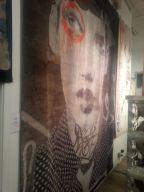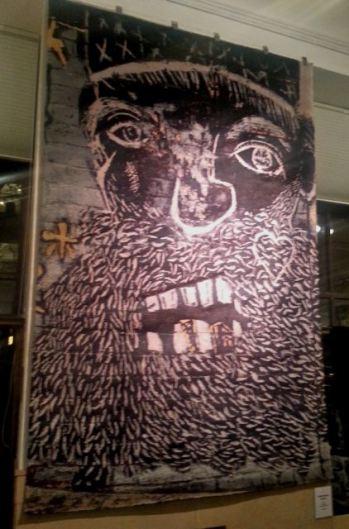 My favorite was the DAIN carpet.  While snapping a pic, a couple asked my opinion. Turns out, they were the owners of the limited edition carpet.  They happily posed for a picture with their gem.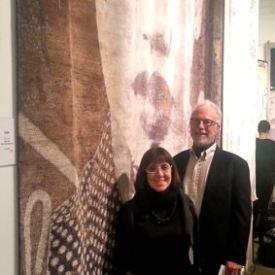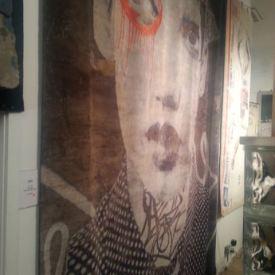 The collection  leaves you with a major desire for a bigger living room!  Back Against the Wall is currently on display at the Carini Lang Showroom. Definitely worth checking out! 
xoxo- Kellie 
—This post can also be found on the RIAD Represents blog