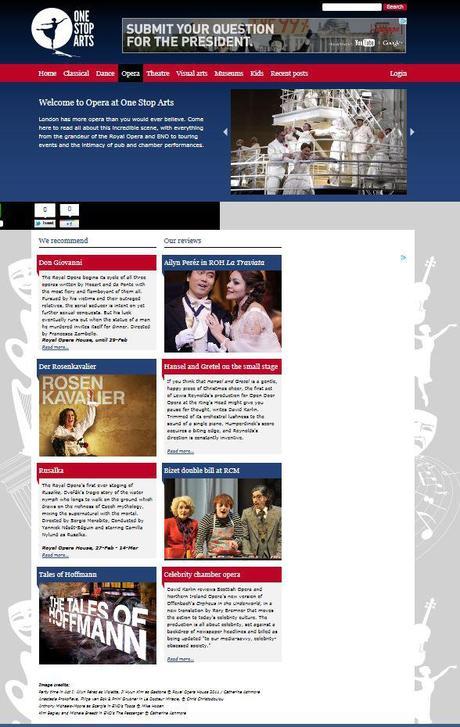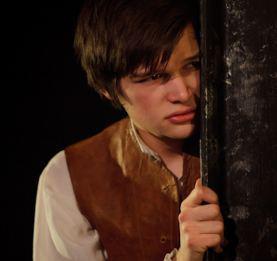 Shakespeare's King John at the Union Theatre
Today, Bachtrack unveiled its classy new website called "One Stop Arts" at onestoparts.com, which aims to do for the London arts scene what Bachtrack did for classical music. One Stop Arts adds plays, musicals, museums, exhibitions, galleries and modern dance to the classical music, opera and ballet that has been Bachtrack's staple. There are already several thousand performance dates on the site, with coverage planned to increase rapidly.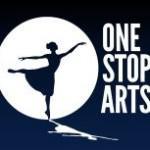 "To date we have concentrated our efforts on the classical sector, but we are equally passionate about the rest of the arts," says
Alison Karlin,
Bachtrack founder. "I've spoken to many people who don't believe there is an existing arts site which adequately serves their needs. One Stop Arts is already crammed with events, and we look forward to hearing from arts curators and marketeers to add many more."
One Stop Arts builds on Bachtrack's expertise in complex listings databases, adding a completely new graphic design. The result is a website that makes it phenomenally easy to zero in on a performance you're looking for, as well as being fun to browse around if you didn't have any fixed ideas to start with. "Classical concerts are about as tricky as listings get," says David Karlin, Bachtrack founder, "because concert-goers can be so specific about precisely which symphony or soloist they want to see. For One Stop Arts, we've built a completely new technology platform to provide great searching and browsing on an even richer and more extensive set of data."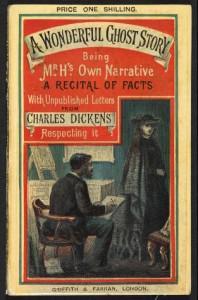 Dickens and Ghosts at the British Library through March 4
Bachtrack's customers are enthusiastic. "The combined strengths of Bachtrack's deep database and One Stop Arts' broad cultural appeal will make this site a must for all classical music marketers," says Jo Johnson, head of digital marketing at the London Symphony Orchestra.
One Stop Arts reviews cover items as diverse as the Anselm Kiefer's artworks at the White Cube, Man in the Middle (Ron Elisha's docu-drama about Julian Assange) and the David Hockney exhibition at the Royal Academy. Alison Karlin puts the aims of One Stop Arts succinctly: "As a Londoner all my life I want those who live in London or simply visit this amazing city to appreciate quite how much it has to offer."
 * * *
You can receive status updates on One Stop Arts by liking their Facebook page. You can also follow them on Twitter @onestoparts!
Congratulations, Alison and David!