When we were invited to Ba Noi's, I shared to the food bloggers present that the last authentic (not fusion) Vietnamese meal I had was in 2009 at a random chaolongan near Puerto Princesa Airport in Palawan. Fast forward to 2012, I was surprised that a side street in Makati's Legaspi Village had a place that served real Vietnamese cuisine. Read more...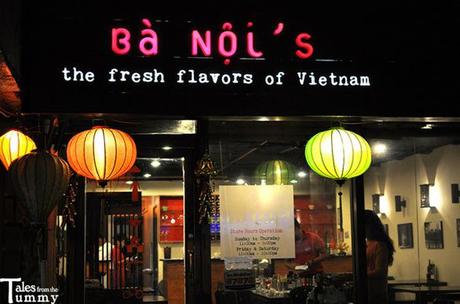 Our host for that night was Henry Nguyen, a Filipino-Vietnamese entrepreneur who could trace his roots from Ho Chi Minh. He served us such a nice tasting menu of Ba Noi's specialties.
First up was Pho Bo. What Vietnamese meal is complete without a steaming bowl of pho? Pho Bo is beef noodles with a complement of sprouts, mint, lime, chili, and condiments.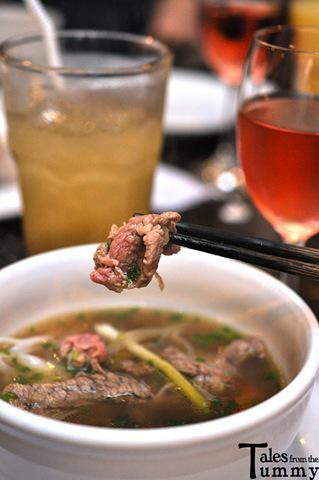 The second course was Cha Gio. It reminded me of Filipino favorite, Lumpiang Shanghai, but the Vietnamese version was tastier and more complex. It's also a fried roll with ground pork, but it also has shrimp, taro, and black fungus. On the side was a nuoc mam dipping sauce.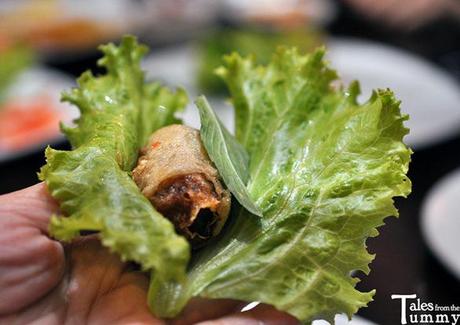 Then we had what I was just craving for—spring roll. Goi Cuon is pork, shrimp, and vermicelli wrapped in rice paper served with peanut sauce. It was fresh, and it didn't disappoint!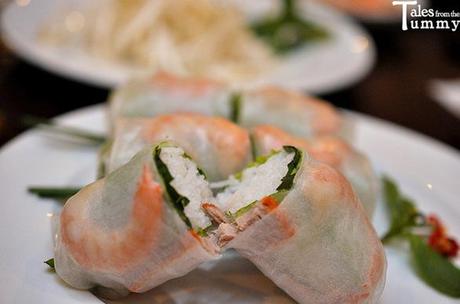 The next course was the colorful Banh Xeo. It's a delicate savory crepe with a filling of pork, shrimp, mung bean, and sprouts. The dip that came with the crepe added character to it.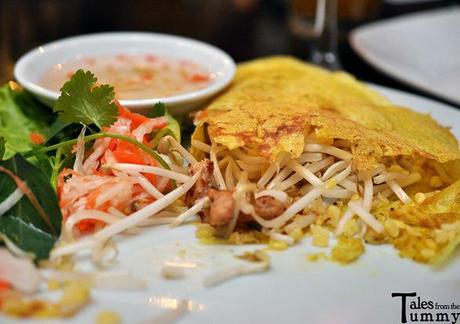 Then, we were served Ca Kho To or catfish simmered in caramel sauce with spring onions and chilies. I don't eat fish a lot, but for the sake of trying catfish for the first time, I gave in. I thought the fish was good, thanks to the rich, slightly hot sauce.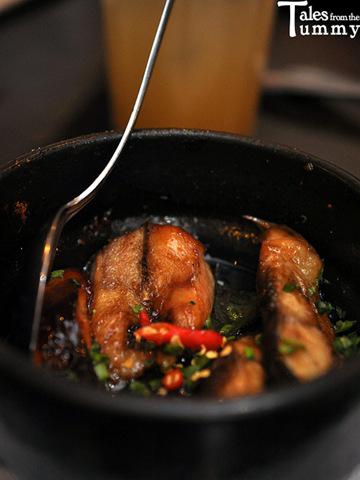 Bo Luc Lac was the dinner's piece d'resistance. This house favorite is stir-fried spiced beef with basil and chilies. At first taste, I thought it was a little too salty, but after pairing it with sticky rice, I liked it a lot. The beef was really tender and aromatic.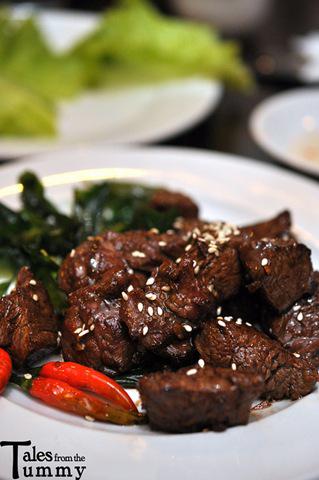 The Braised Chicken is slow cooked in lemongrass and curry then infused with chilies, shallots, and spring onions. Like the beef, it was great when eaten with the sticky rice.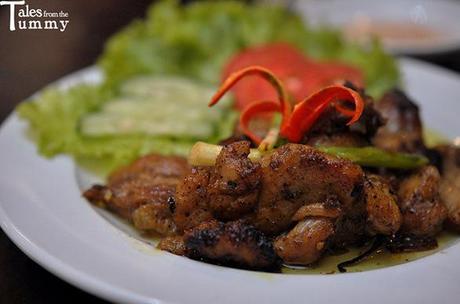 To cap off our meal, we were served Bahn Dan Lung, which far exceeded my expectations. When it was served, I had a hunch that it was entirely similar to kutsinta, but it had a surprise—a sweet mung bean filling that made this dessert so sumptuous. On top were a sweet coconut cream and sesame seeds that enhanced it altogether.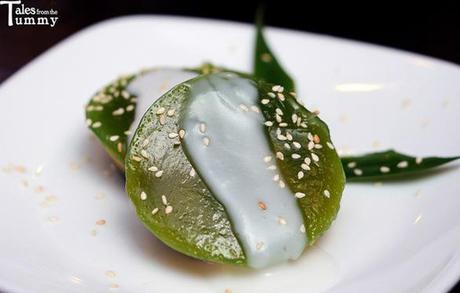 Verdict: By reading through this post, the similarity of ingredients used is quite noticeable, yet this doesn't make Ba Noi's food one note. Further, Ba Noi's interpretation of Vietnamese is authentic and enjoyable. It's a good find in Makati.
BA NOI'S
G/F Greenbelt Mansions, 106 Perea St., Legaspi Village, Makati City
Hours: 11:00AM-9:00PM Sundays through Thursdays; 11:00AM-10:00PM Fridays and Saturdays
Contact: +63 2 893 7359
Prices: 200 PHP-400 PHP per meal
Note: Major credit cards and Philippine-issued ATM cards are accepted.
Special thanks to Mr. Henry Nguyen of Ba Noi's and Mr. Spanky Enriquez for the invite. Pictures above were used with kind permission from Richard Co of Tales from the Tummy.