A B.Com course is designed to improve the ability of a person to learn and develop skills for solving problems and to set a foundation for career as well as further studies in the field. A B.Com graduate has endless opportunities to better his prospects and that depends on his interests as well as his applications.
What is the course is all about?
The prospects for B.Com graduates are better than prospects of B.Sc., B.A, BBM, and BBA students. The course trains people in subjects that cover areas of marketing, sales, purchases, commercial purchasing, accounts and finance.
Apart from these, some of the other essential subjects that this course covers are Statistics, Book keeping, Finance, Marketing, Human Resource, Economics, Management, Cost Account, Management , Law, Computer Application, Intricacies of Foreign Trade, Office Management, E-commerce along with others.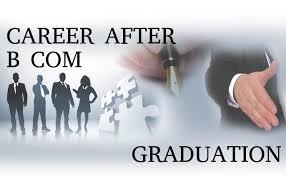 Course is ideal for which kind of students
All students who have secured a minimum of 50% in their 12thstandard examination and have passed out from a recognized Higher Secondary College are ideal for this course. In Indian colleges, the student need not be only a commerce student, however, those that did study Commerce in 11th and 12th standard are usually given preference.
Career opportunity after course
Students who have obtained a B.Com degree have the ability to choose from a wide range of professions like accountants, system officers, customer relationship officers, taxation officers, auditors in different fields like Banking and Finance industry, accounting and corporate sector.
A bachelor of commerce gets a global business perspective with knowledge, skills and experience to enhance his career and get a job in the Government, Non-profit sector as well as private business. These jobs may include administration, hospitality, business planning, production planning, development and a lot more.
The areas in the private sector that are open to a Graduate of Commerce include Consumer durable industry, Telecom industry, Banking and Insurance Industry, Automobile industry, BPO industry, Media industry, Retail industry and a lot more. In these companies, a graduate may start as a sales officer, accounts manager, assistant manager, company law assistant, financial manager as well as accounting consultant.
B.Com graduates can also opt for examinations in Civil Service. By getting through these examinations they can get prestigious positions in reputed government organizations. The person can become an IAS officer, IPS officer, IFS and IRS officerSalary scale in India for fresher and experienced

A fresher who has passed out from one of the top B.Com Colleges in Bangalore will get a salary of INR 14,000 -20,000 a month. However, if you are able to attain a job in a private firm, even a fresher can pull in a salary of INR 25,000 - 40,000 at the entry level.

Depending on the job you go in for, an experienced person possessing the right skill set can earn up to INR 480,000 as an Accountant and INR 817,000 as a Financial Analyst. Similarly, higher end jobs like that of a Finance Manager or an Operations Manager can help a person pull it about INR 1,760,000 and INR 1,372,000 respectively. Thus, the salaries depend to a large extent on the job you go in for but it goes without say that they are all very good.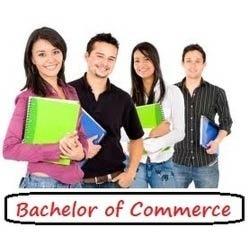 Top 10 Companies hiring after the course
If you have passed out from any of the top B.Com colleges in Bangalore, you will not have trouble getting a job in one of the following well-established companies.
-

  
Accenture
-

  
IBM
-

  
Tata Consultancy Services
-

  
Genpact
-

  
TCS
-

  
Capgemini
-

  
HP
-

  
Ernst & Young
-

  
DELL
-

  
Wipro
In conclusion, a commerce graduate from a reputed college has good prospects for a job in the private as well as the public sector.
If you want to know more about higher study in India, Click here