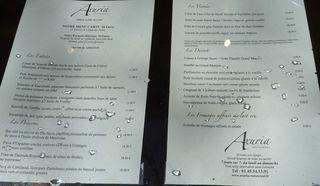 Today, our oldest Paris friends who are still speaking to us accompanied me out to the outer banks of the 15th where we had a meal every bit as good as Colette and I had a few Sundays ago.
The house started us off with some sliced Iberico ham, puffy bread sticks and a fine veloute of green asparagus which was perfect for the chilly rainy afternoon.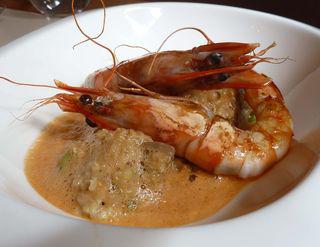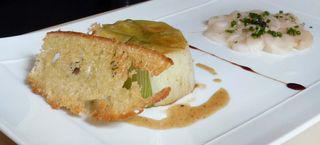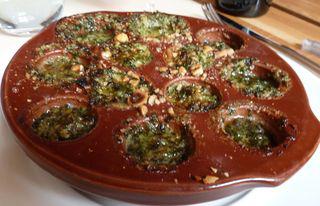 M. had the BBQ of gambas with quinoa, Mme. the pressed leeks and microtomed scallops and I the escargots with the requisite amout of garlic and butter and a new twist - chopped nuts - all quite tasty.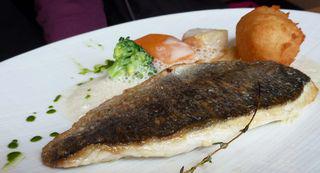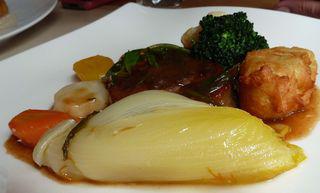 Madame then had a nice piece of daurade, Monsieur the tete de veau fashioned as a bric and I a perfectly cooked 1/2 cote de boeuf - all with an incredible amount of both spring veggies and potatoes.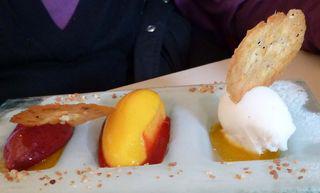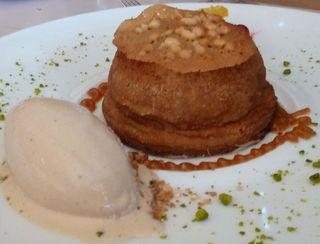 For desserts they had a 3 sorbets (mango, orange citron and whatever) and a moelleux of caramel while I was content with the rest of the Chateau Darzac.
With OK bread, no coffee nor bottled water and two of the Bordeaux our bill was 160.70 E, thus 107 E a couple.  And it's open for Sunday lunch folks.