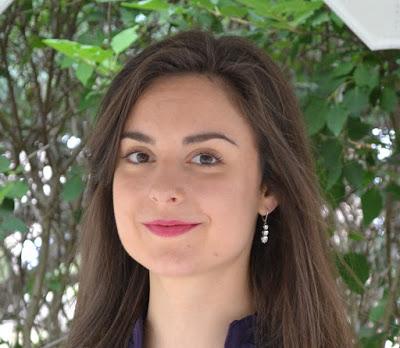 Christie Stratos is an award-winning writer and the author of Anatomy of a Darkened Heart and Locke and Keye. She also holds a degree in English Literature. Love's Bloom, Mr. Dodd's Doll Shop, and Surviving the Whitestones: Ashdon's Accounts, are all forthcoming novels from this prolific author. Christie has also penned poetry, essays and short stories (you can visit her website to learn more!). 
Christie is visiting with Writing Belle today to talk about some fun lessons she learned during her time as a NaNoWriMo (National Novel-Writing Month) YouTube Guide last year, and how you may be able to apply those same lessons to your own writing! 

3 Lessons I Learned As A NaNoWriMo YouTube Guide Guest post  by  Christie Stratos

Being partnered with NaNoWriMo last year as one of their three YouTube Guides was a big deal to me. It was a chance to get some of my unusual advice out there, like the one about breaking writer's block by sitting in a strange place in your own home, or how word sprints can tell you where you're not going with your book. I also learned how to fall behind really easily by getting overly excited about making videos. That's a talent I don't want to call on too often…
Lesson 1: Don't let excitement force you to create unrealistic goals. I started out NaNoWriMo thinking I would make my once-a-week video for NaNo's YouTube channel in addition to one per week for my own channel. Then I thought it would be awesome to give one-minute max videos every day on Facebook to help inspire and motivate. At that point I was so excited about this that I thought I'd add on one-minute videos for Instagram and two-minute videos for Twitter. And when was I going to write during all this? I didn't. I couldn't balance all of it, regardless of my high motivation level. There literally weren't enough hours in the day, which I would've clearly seen if I hadn't been looking through opportunity-colored glasses. Unrealistic goals are motivation killers, so don't fall into this trap. Think honestly and realistically about your time so you can achieve everything you set out to and raise your confidence by doing so.
Lesson 2: Respond whenever you can – you never know who you'll impact. There were lots of great comments on my videos, and I enjoyed reading all of them and responding to as many as I could manage, especially anyone looking for a response. One of the amazing things that happened was some viewers followed me back to my YouTube channel, Instagram, and other places and subbed there, letting me know they found me through NaNoWriMo and how my videos changed their perspective, improved their writing, or gave them something new to try. When people go out of their way like that with such genuinely kind intentions, they inspire me, and you bet I'm going to go out of my way for them too. I talk to some of them regularly now, and we support each other as fellow writers. That kind of a mutual support system is worth any amount of time and effort.
Lesson 3: Doing what you can manage is still an accomplishment. Although 1,667 words per day doesn't sound like a ton, let's face it – it's not always so easy. Sometimes life takes over and steals your time away, and sometimes your writing day is simply finished at 500 words. What's important is not that you "win" NaNoWriMo, but that you did your best and came out farther ahead than you would have otherwise. It's the same with writing goals. You can set lofty or even seemingly achievable goals and then not make them, but that's no reason to beat yourself up. Figure out what happened, whether it was preventable or not, and pat yourself on the back for all you did accomplish. This advice made a big difference to those who previously considered themselves as having "lost" or failed NaNo, but that's not possible. That's not what this is about. Change your mindset and you'll grow as a writer – and as a person – much faster.
No matter what, stay positive! Thanks for reading!

About Christie's Books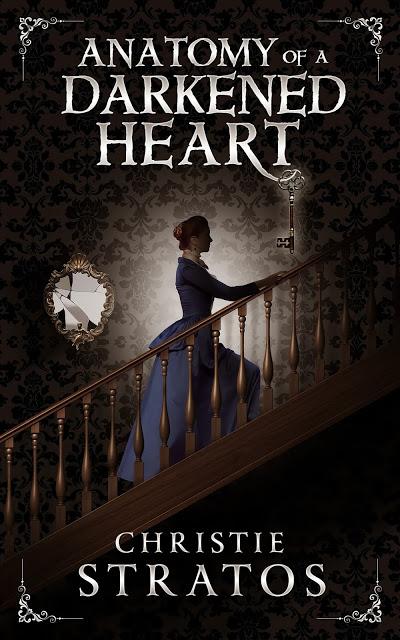 Anatomy of a Darkened Heart (Dark Victoriana Collection Book 1)
Abigail Delilah is the firstborn of three Whitestone children—and she is the most regretted.
But is it really her fault?
She can't help that the revelation of Father's wretched secret coincides with her birth. She can't help the fear she feels during Mother's psychological—and physical—assaults. As the shadows grow stronger over her soul and the noose of pain tightens around her neck, Abigail will find out which is stronger: her family's wicked assumptions about her or her true self.
Take your first step into the Dark Victoriana Collection with Anatomy of a Darkened Heart.
Multi-layered with motifs, symbolism, and psychological depth, this tale of dark Victoriana will appeal to the literary reader and the leisure reader alike, combining key facets of several popular genres. And don't be afraid to get addicted—the collection continues exploring the intertwining threads that weave together the complex tapestry of the Whitestone legacy.
Available on Amazon, Smashwords, Barnes & Noble, Kobo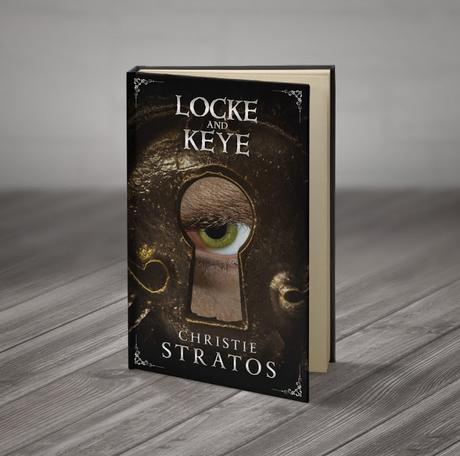 Locke and Keye (Dark Victoriana Collection Book 2)
"Brothers in the art of keeping secrets." This is the mantra Mr. Locke's carefully chosen five employees must repeat together every day before starting work.
If you won't tell them your name for Locke and Keye's ledger, they'll find out. They have their ways—and many of them. Yes, these talented locksmiths can make a new lock and key set for you. They can even make a special padlock for a diary you never want to share with anyone. But just remember: when they make the lock, they keep a key—and it's only a matter of time until they use it.
Day by day, each of these young, single, alone-in-the-world workers is being molded into the family they crave. A family in which each member has his use toward an end he doesn't even know exists.
How do the brotherhood and the town's secrets interlock? Only Mr. Locke holds the key.
Unlock the second book in the Dark Victoriana Collection with Locke and Keye.
As a standalone novel, Locke and Keye's distinct characters and tense atmosphere create a dark Victorian experience that will stay with you after you turn the final page. As the book immediately following Anatomy of a Darkened Heart, Locke and Keye leads the Dark Victoriana Collection in a whole new psychological direction while expanding familiar characters and scenes to continue the Whitestone legacy.
Pre-order today, read it September 7, 2017.

About the Author Christie Stratos is an award-winning writer who holds a degree in English Literature. She is the author of Anatomy of a Darkened Heart and Locke and Keye, the first two books in the Dark Victoriana Collection. Christie has had short stories and poetry published in Ginosko Literary Journal, Andromedae Review, 99Fiction, and various anthologies. An avid reader of all genres and world literature, Christie reads everything from bestsellers to classics to indies.
Sign up for my brand new newsletter here!  You'll only get emails when I have a new release coming up, a sale, or a giveaway.
Social media links: Website: http://christiestratos.com Newsletter: http://bit.ly/2thw6Pn Amazon author page: http://www.amazon.com/Christie-Stratos/e/B015L5FMTM/ YouTube: https://www.youtube.com/christiestratos Instagram: https://www.instagram.com/christie_stratos/ Twitter: http://twitter.com/christiestratos Facebook: https://www.facebook.com/christiestratosauthor Goodreads: https://www.goodreads.com/christiestratos Pinterest: http://www.pinterest.com/cstratoswrites Brought to you by: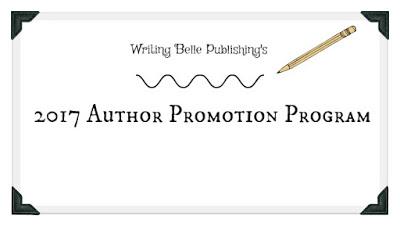 Interested in having your book featured? 
Sign up HERE if you're an author or blogger!
Share:facebook - twitter - pinterest

AWARD-WINNING AUTHOR CHRISTIE STRATOS: "How I Learned as a NaNoWriMo YouTube Guide"