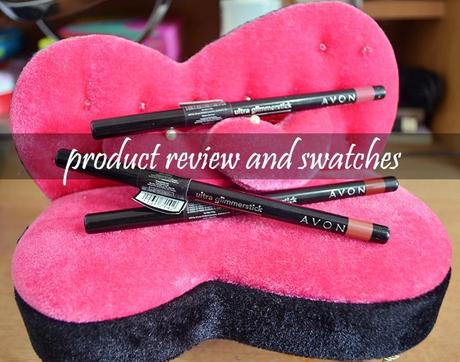 Finally posting these swatches! I've been using these Ultra Glimmerstick lip liners ever since Avon sent me these last month. Before we proceed with the swatches I want to share you first the importance of lip liners. It prolongs the wear of your lipstick, especially darker shades such as red, because it acts as an extra layer where your lipstick adheres to. It also makes applying lipstick easier once you have an outline drawn first by a lip liner so you'll know the boundaries or area to be filled in (again, especially helpful if you're applying darker shades). But! The major drawback of lip liners is that it can be very drying (they are after all the matte kind) so I highly recommend applying a balm first. Or else, fine lines and cracks on your lips will be emphasized.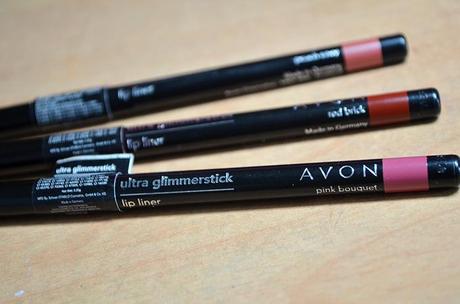 Anyway, I got these shades — Peach Envy, Pink Bouquet, and Red Brick. I very much appreciate the retractable, self-sharpening features of these lip liners cos all my other lip liners are the pencil kind which needs manual sharpening. Manual sharpening means hassle cos you need a sharpener and you have to deal with the mess after. And who got time to sharpen in these fast-paced days anyway? Lol.
On to the swatches!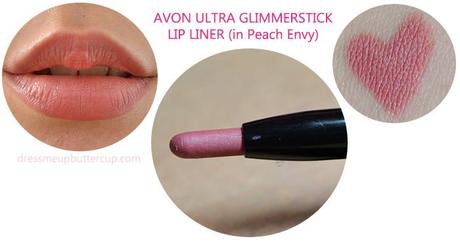 My fave among the three is this Peach Envy, a nude every day kind of shade you can wear if you're not quite the experimental type.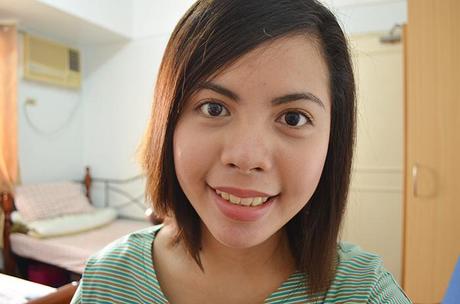 Here's how Peach Envy looks on me. I could use this especially when playing with my eye makeup or doing smokey eyes.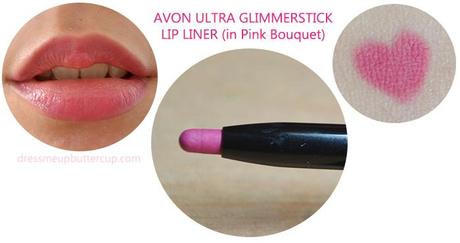 Next one is this Pink Bouquet. Don't be fooled by the hot pink color from the tube cos my camera wasn't able to capture its true color, my bad! The heart and lips swatches are more accurate. In real life, this kind of falls in the soft pale pink spectrum.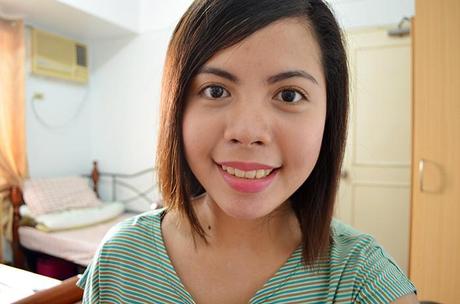 Me with Pink Bouquet. I actually like how it brightens up my face.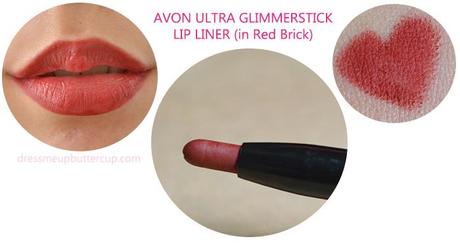 Lastly, the Red Brick one! As you can see, it's deep red and well, kinda intimidating to use. I usually shy away from red lip colors because I don't like having everyone stare at my lips. And we all know red lips command attention!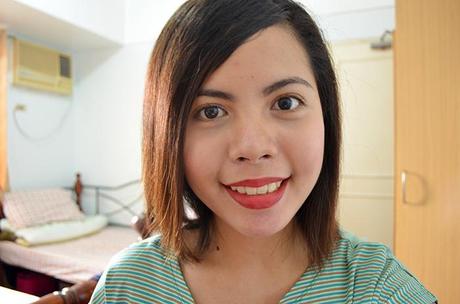 This is how it looks like on me. Among the three, this is the trickiest one to apply. I have to make sure the outline on my outer lips don't show up, but apparently since this is matte, it's kinda hard to blend it out.
I noticed that all three shades are very much pigmented and can last on me from morning until after lunch time. But even after lunch, I can still see about 70% of the color on my lips. Also, minimal color transfer/fading happens when I drink from my mug. I could wear these lip liners alone or with lipstick or gloss on top. 
PRICE: Php 250/each
WHERE TO BUY: Contact your Avon ladies or check Avon's website for store locator